2022 Calendar
by
in
posted

November 18, 2021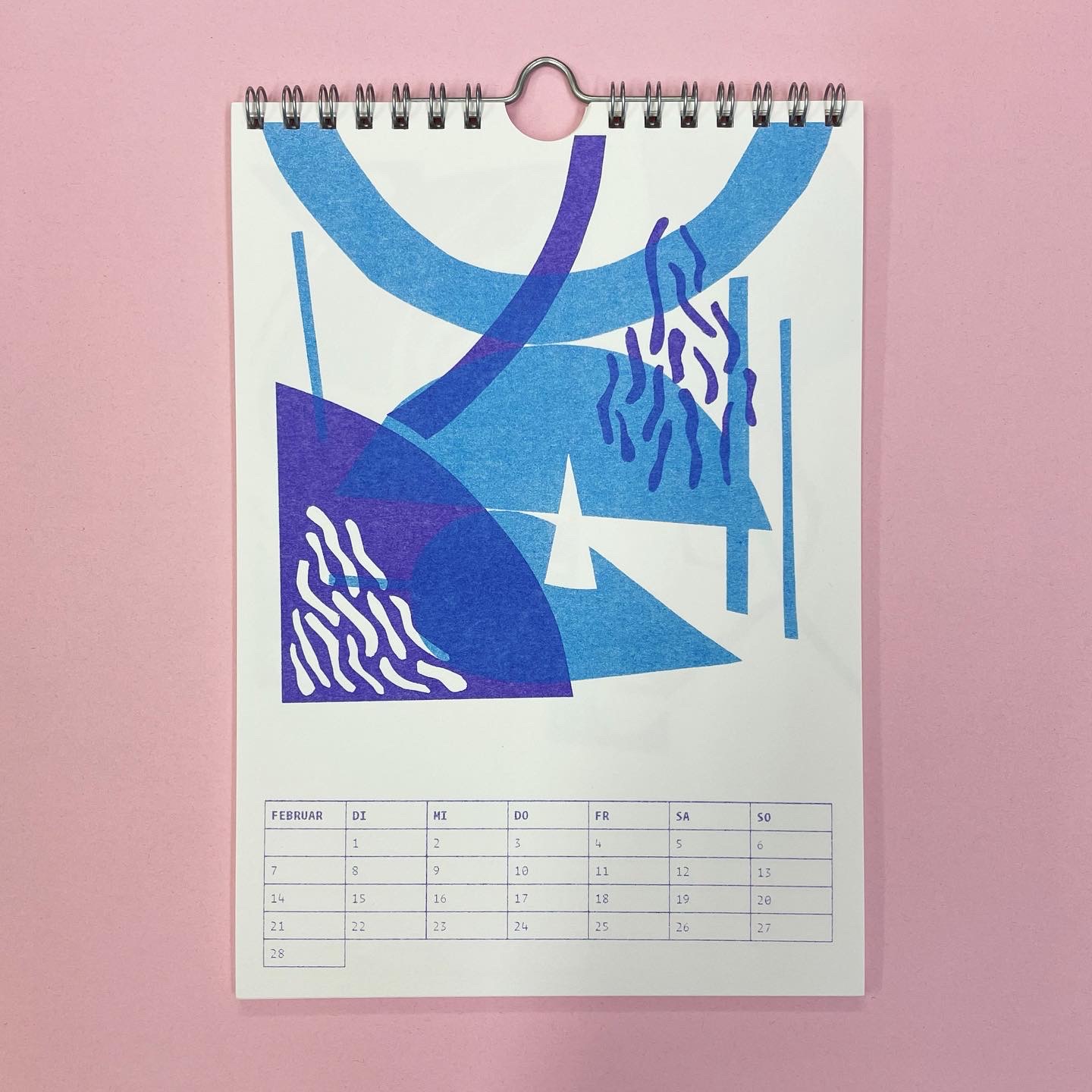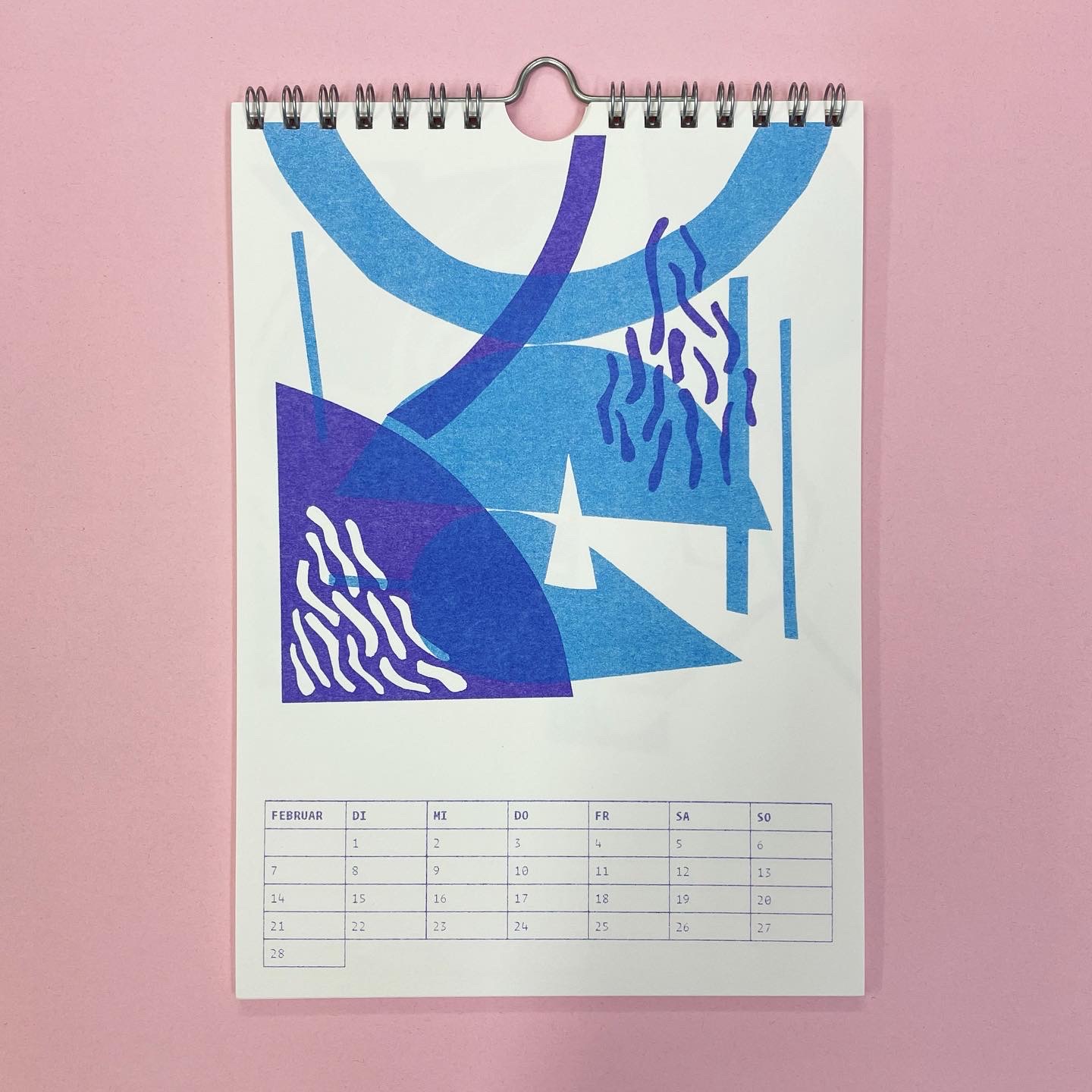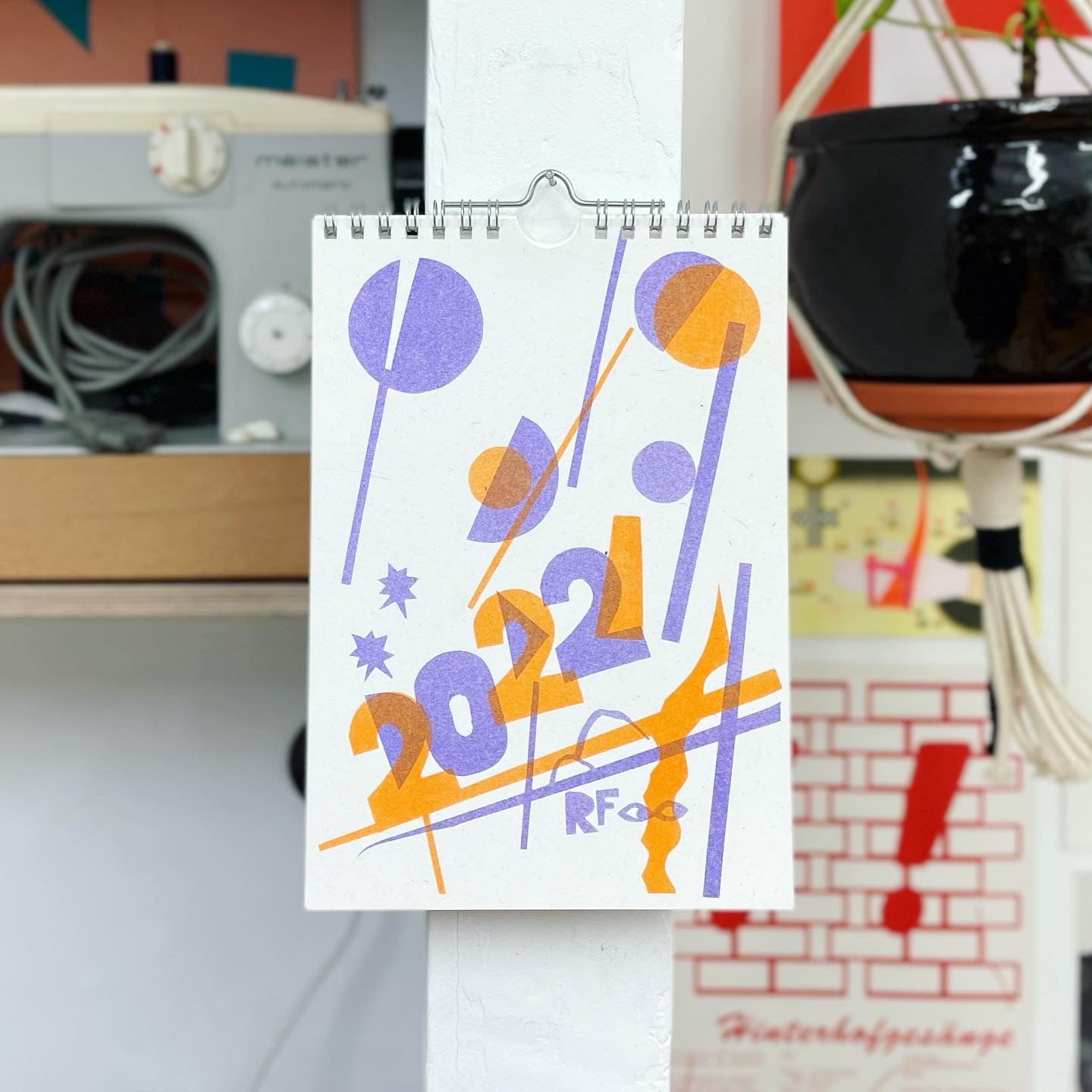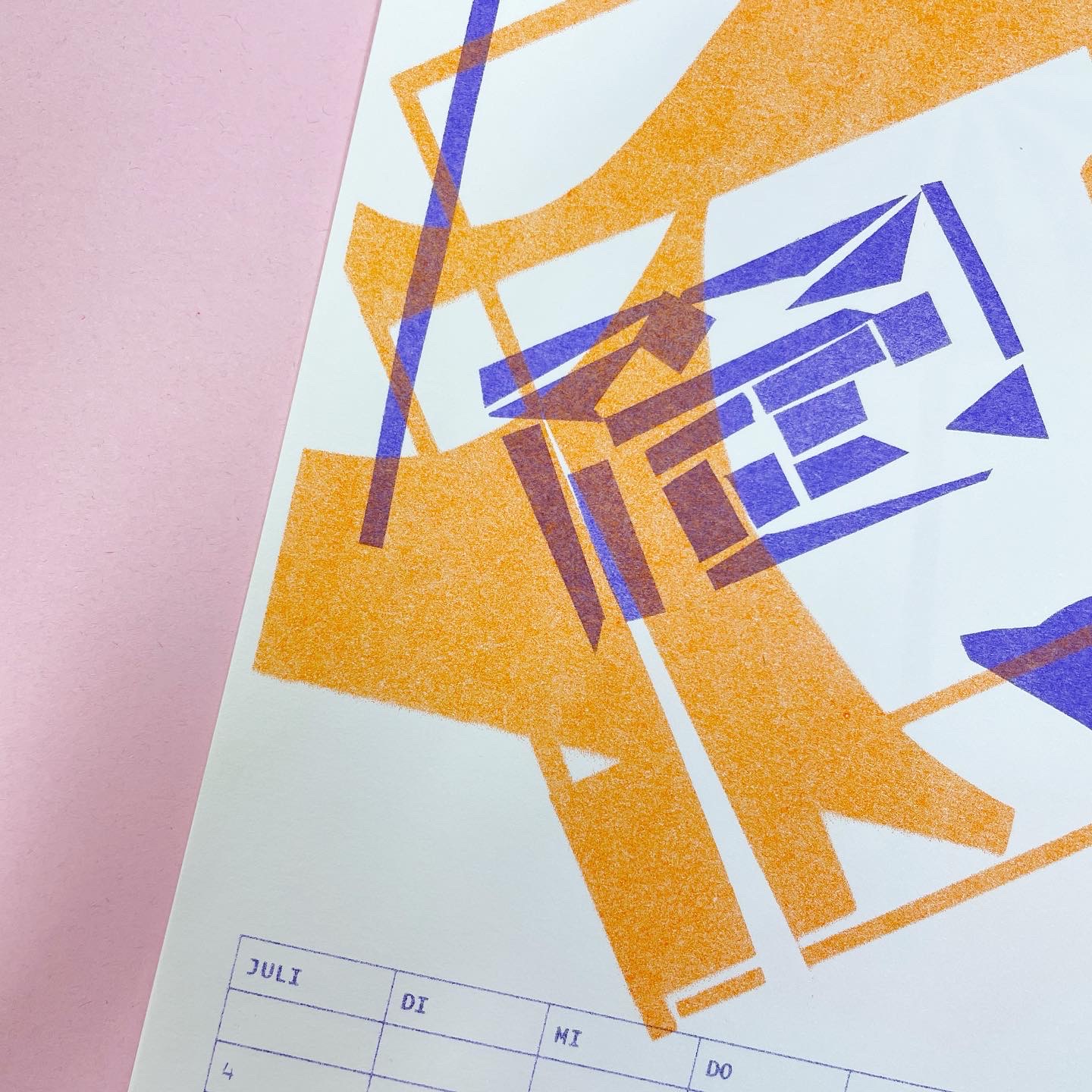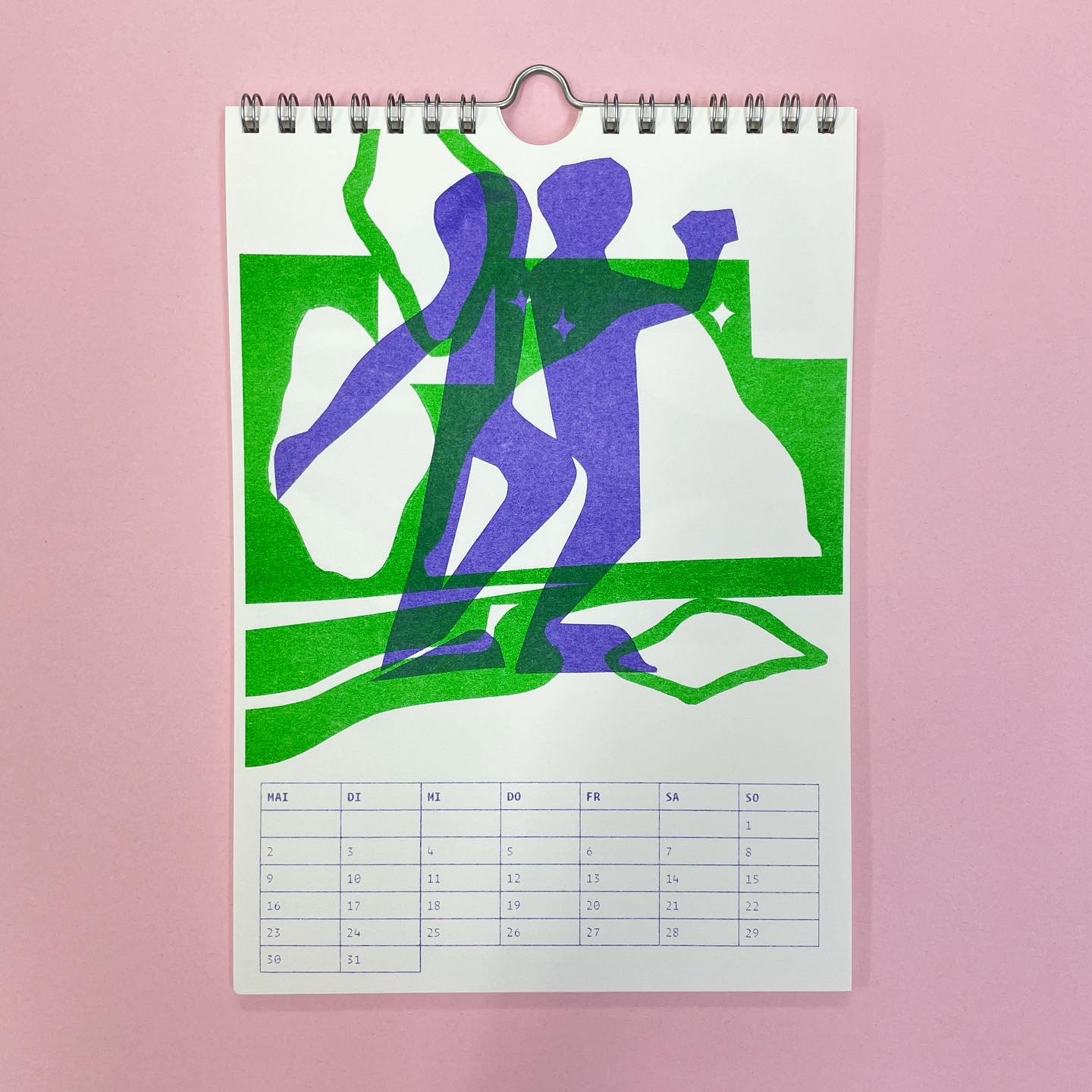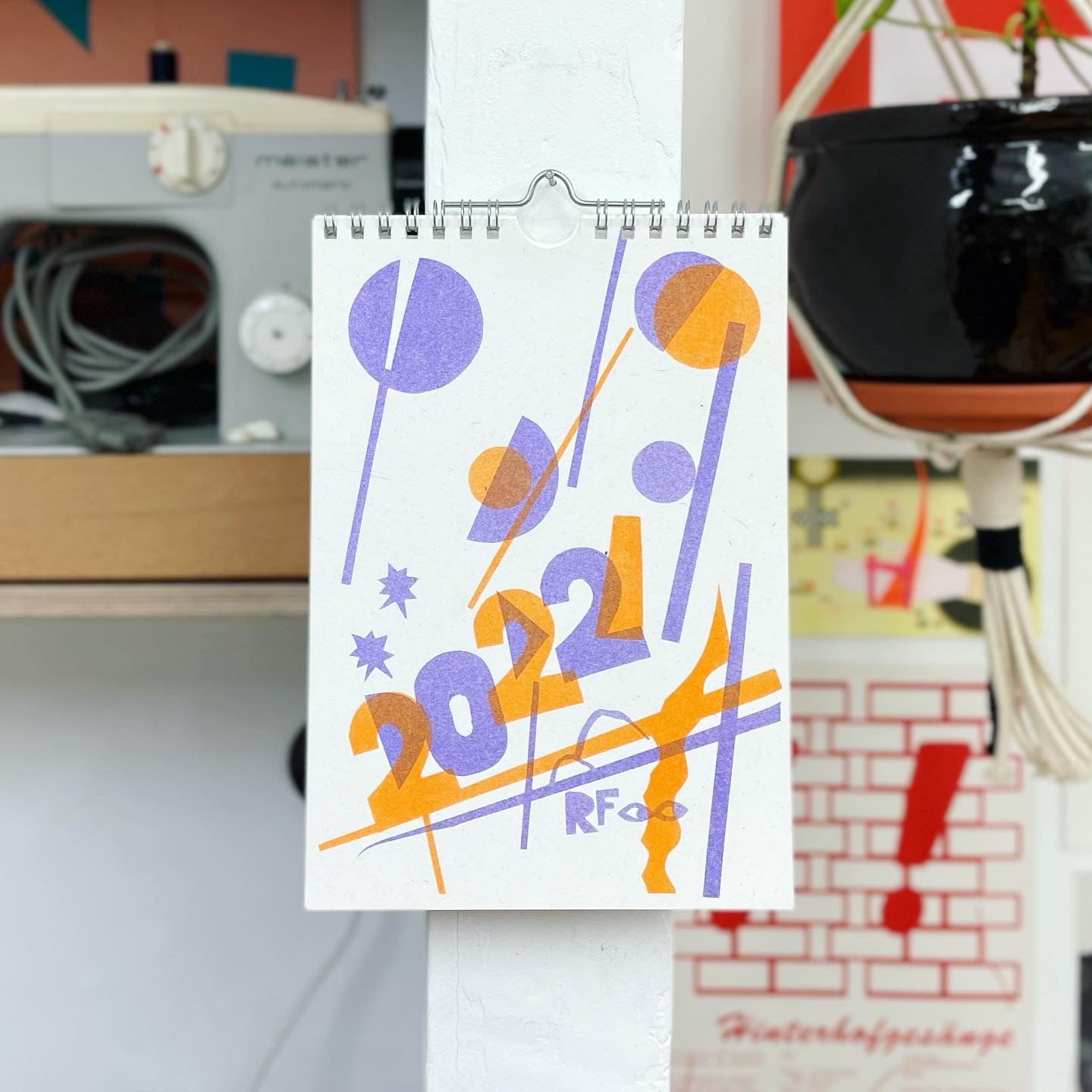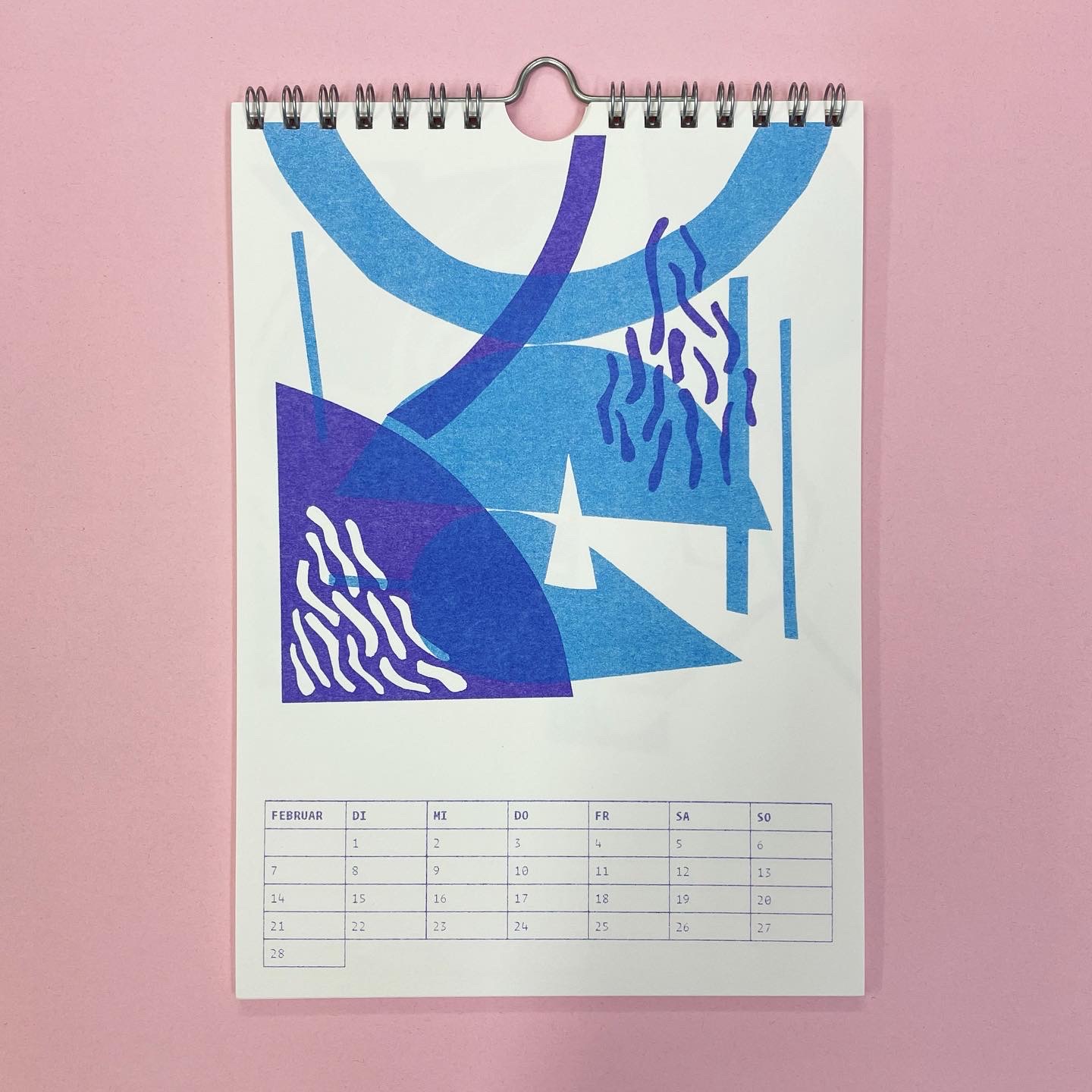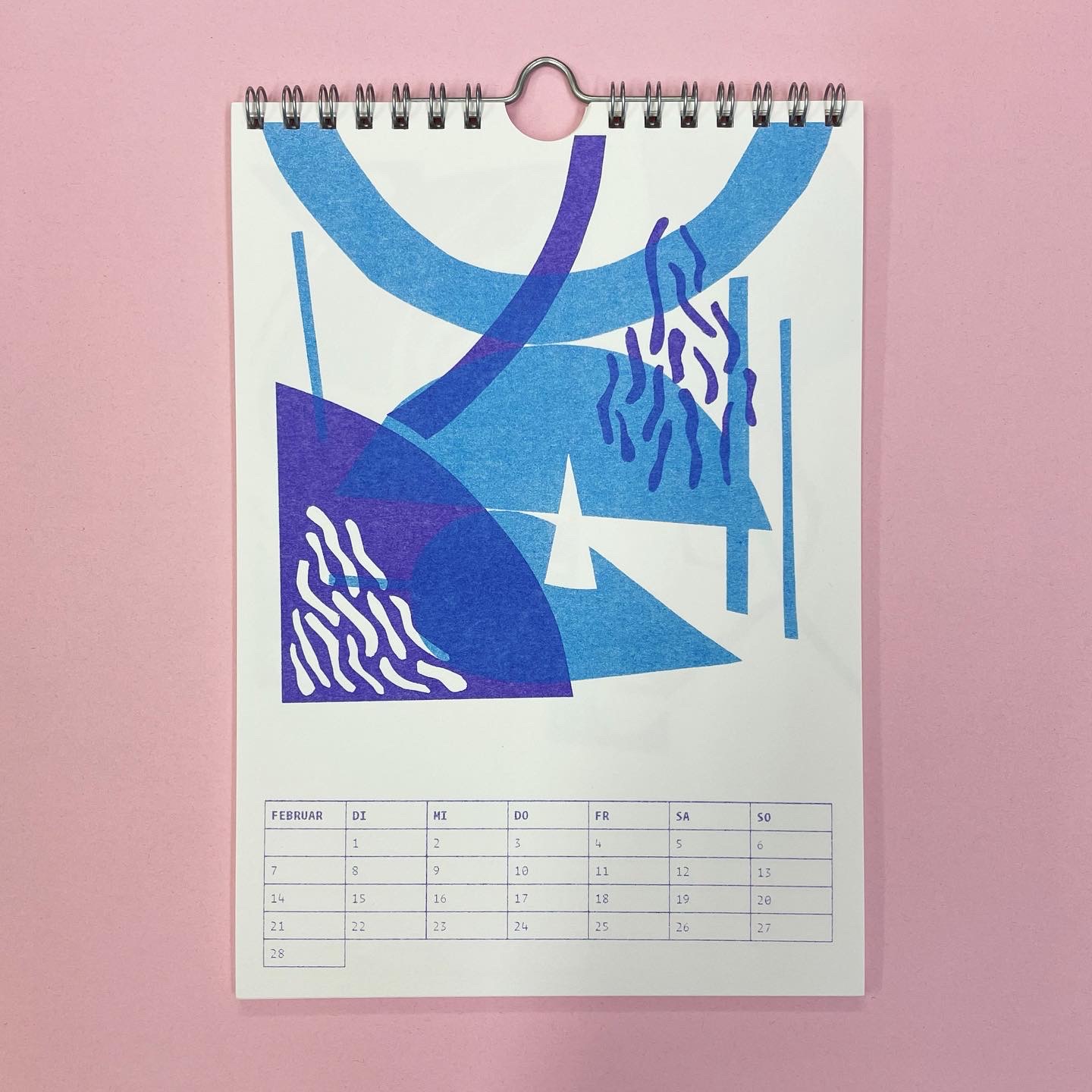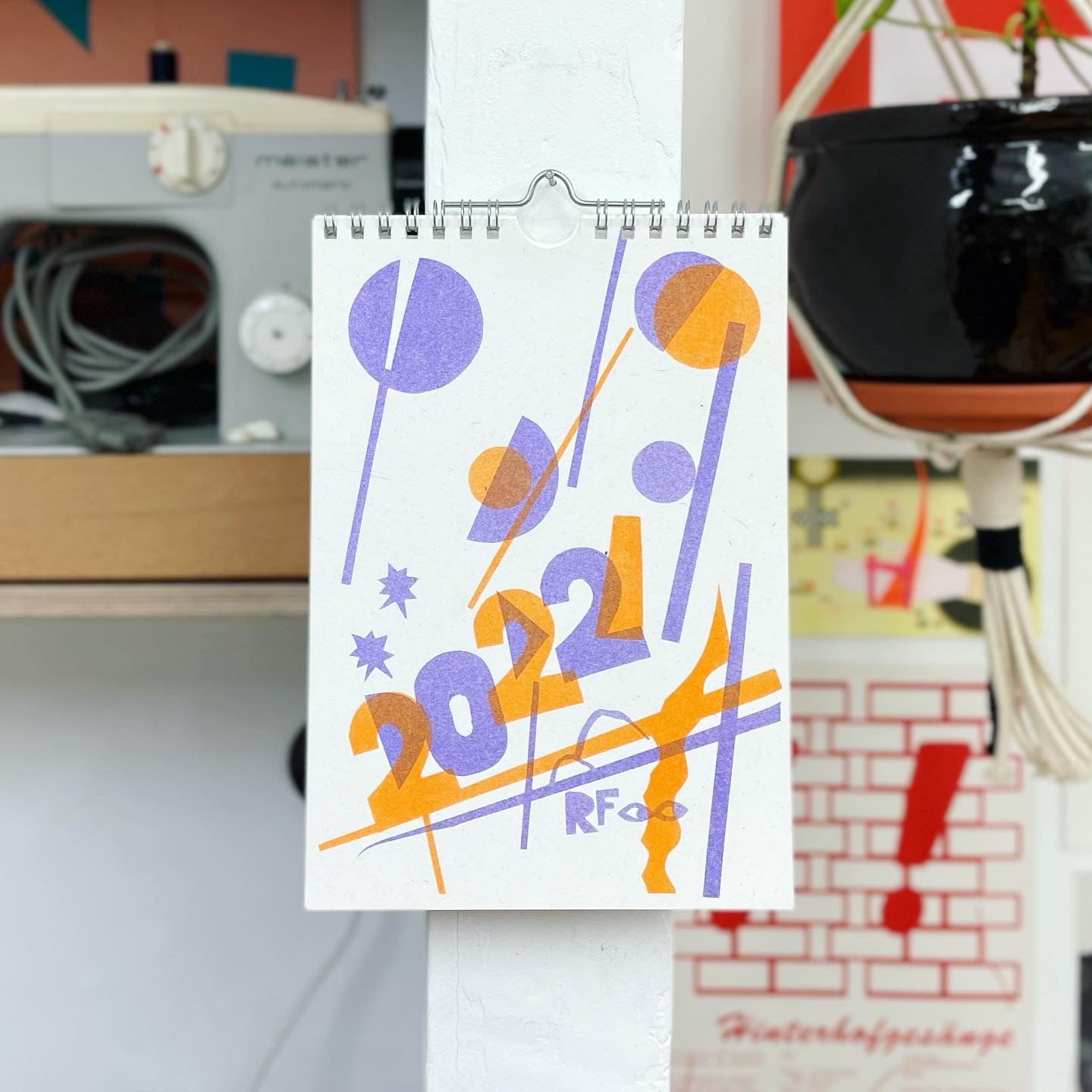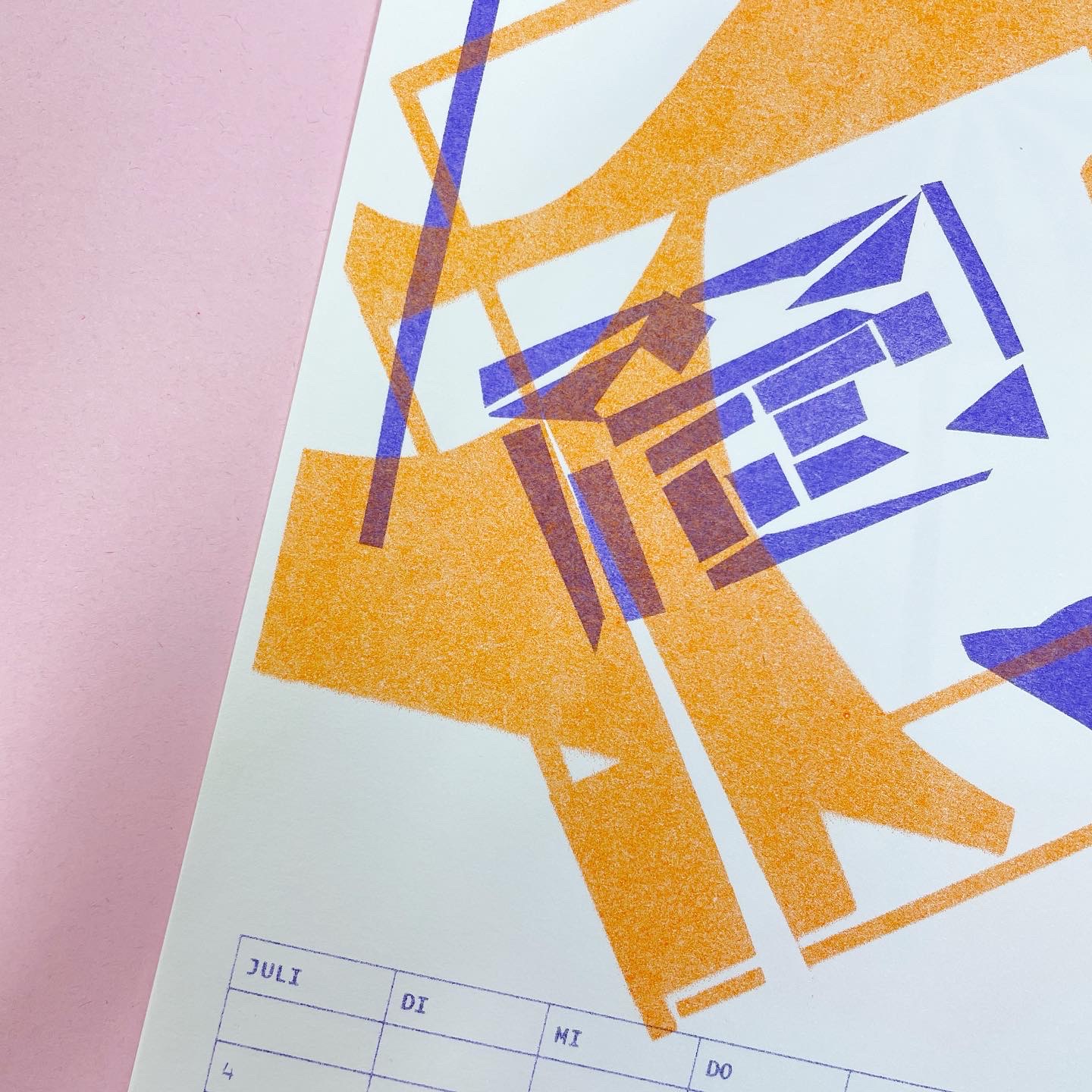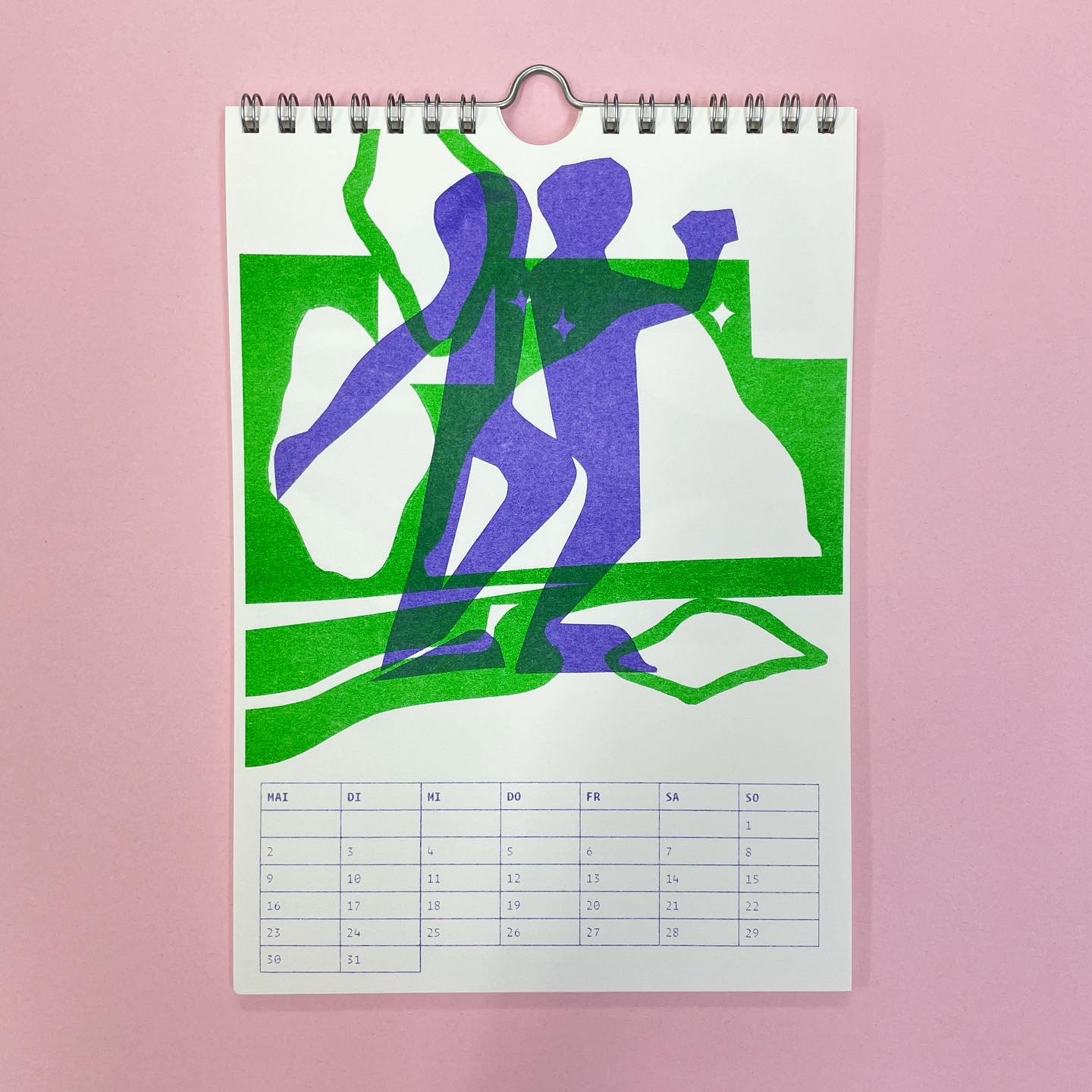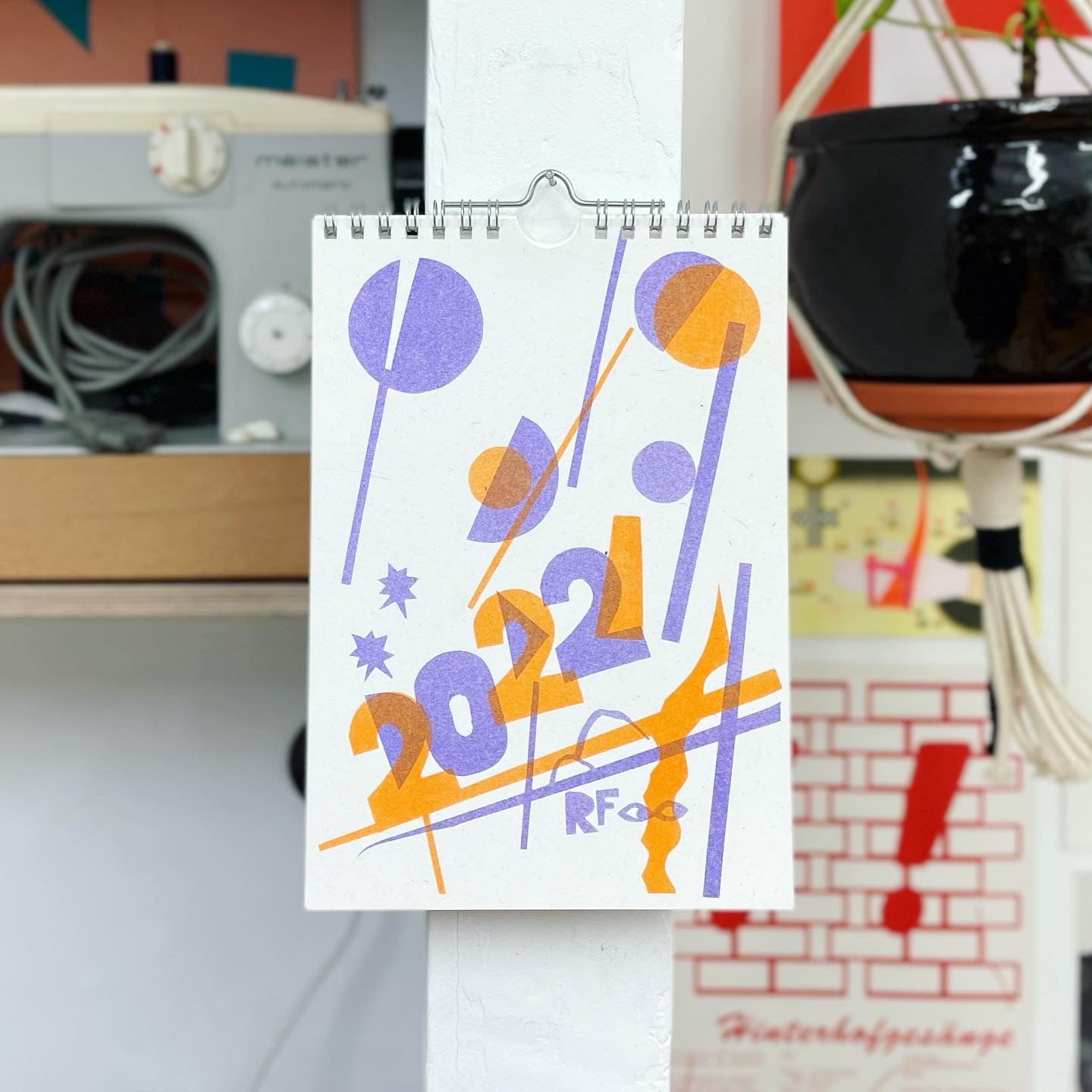 Description
Specifications
Every year, we struggle whether to make our own calendar or not.
This year was troublesome enough to have a neat calendar ready for a better one to come.
Here's to 2022!
The calendar consists of 13 different cutouts that were made by Risofort's L+M+N in the studio on a foggy Sunday afternoon in November '21. All analogue, printed straight from the scan-bed of our Riso, these shapes are a homage to the constructivist art movement of the 20th century. We hope you enjoy them!
Edition of 70, 148x210mm
Printed in Violet, Cornflower, Melon, Grellow & Flattallic Gold
Paper: Fedrigoni Arena Natural Rough 200g, Freelife Kendo 300g (Cover)
Wire-O binding with hanger