Brutalist Jugoslavian Skyscrapers — Calender 2022
by
in
posted

March 25, 2021
Brutalist Jugoslavian Skyscrapers — Calender 2022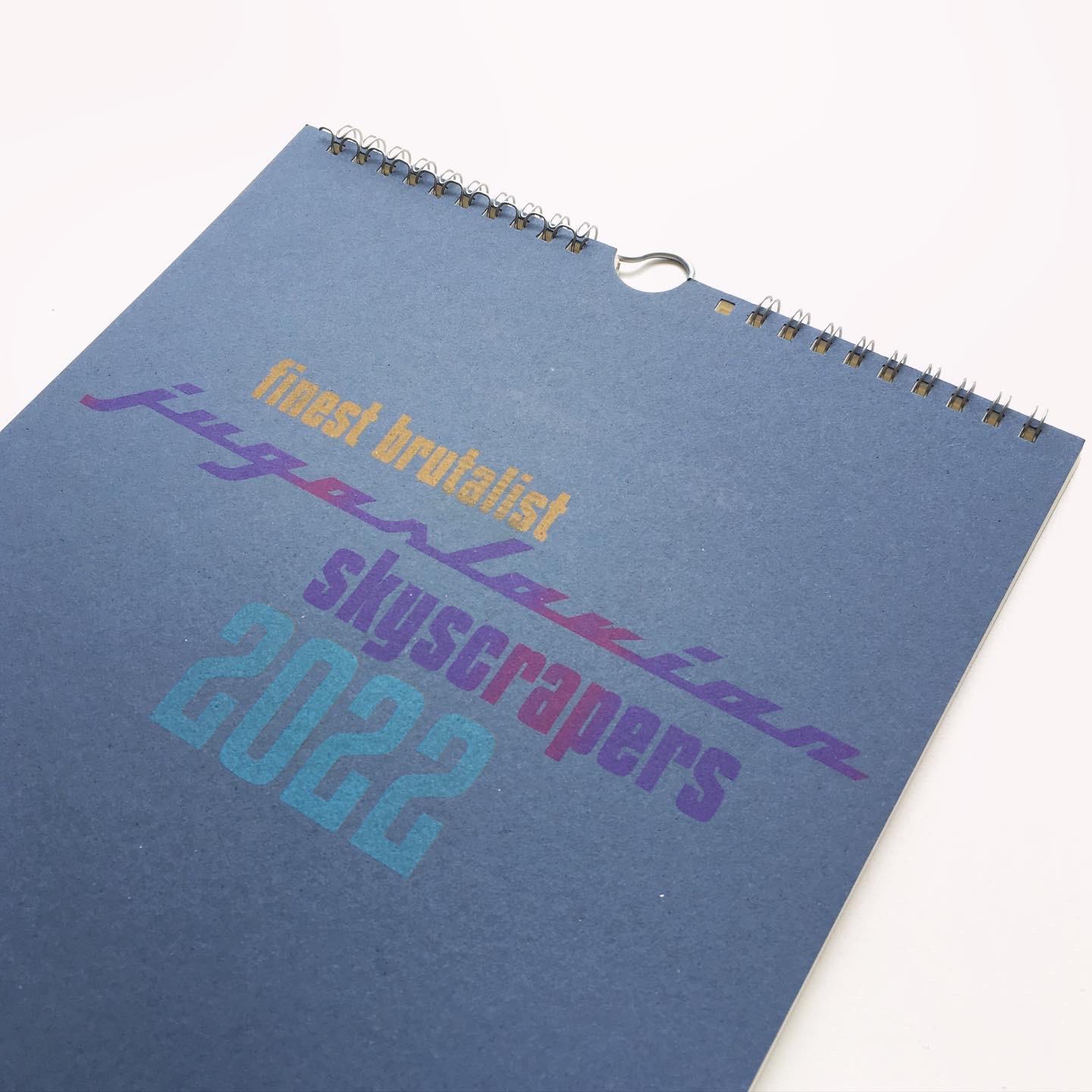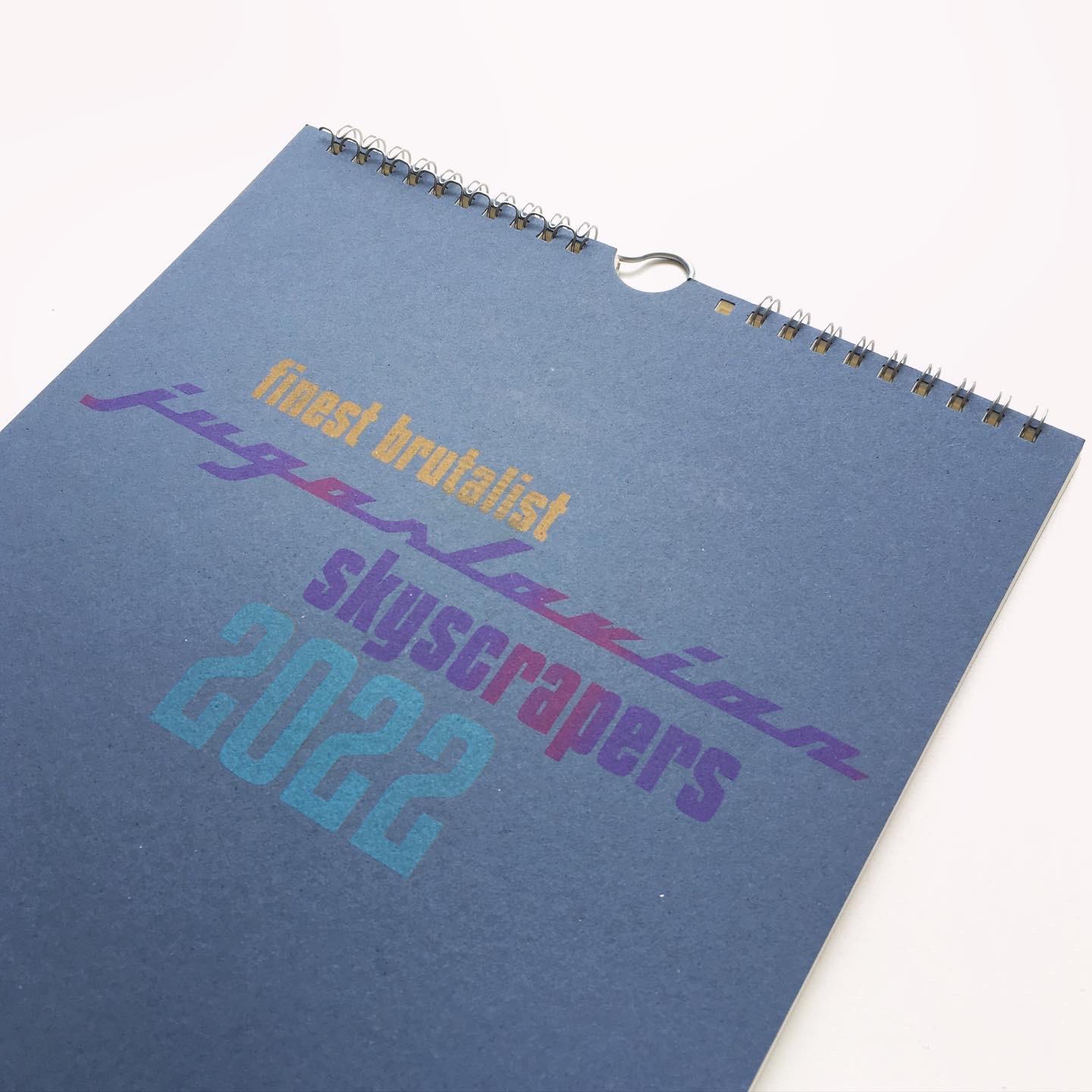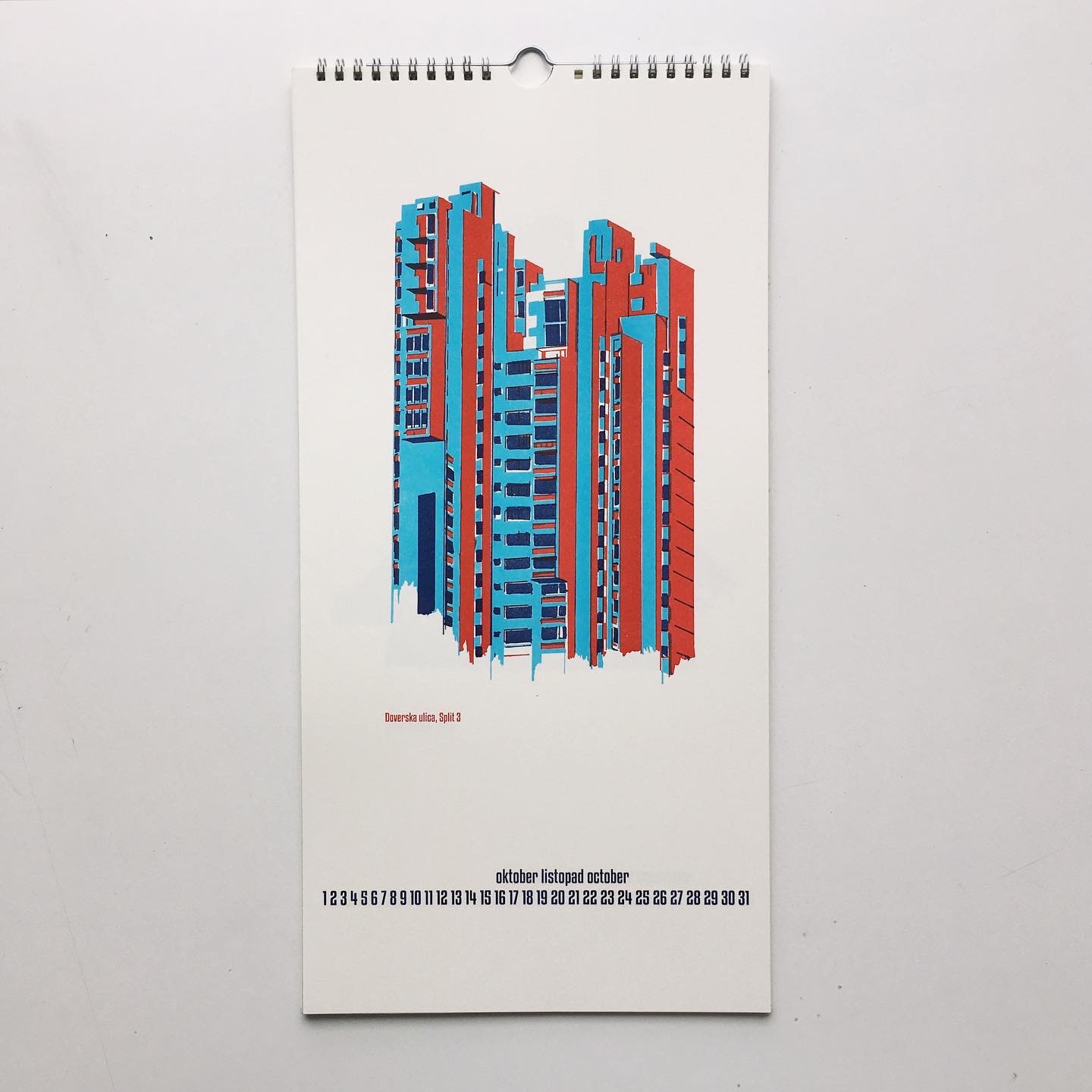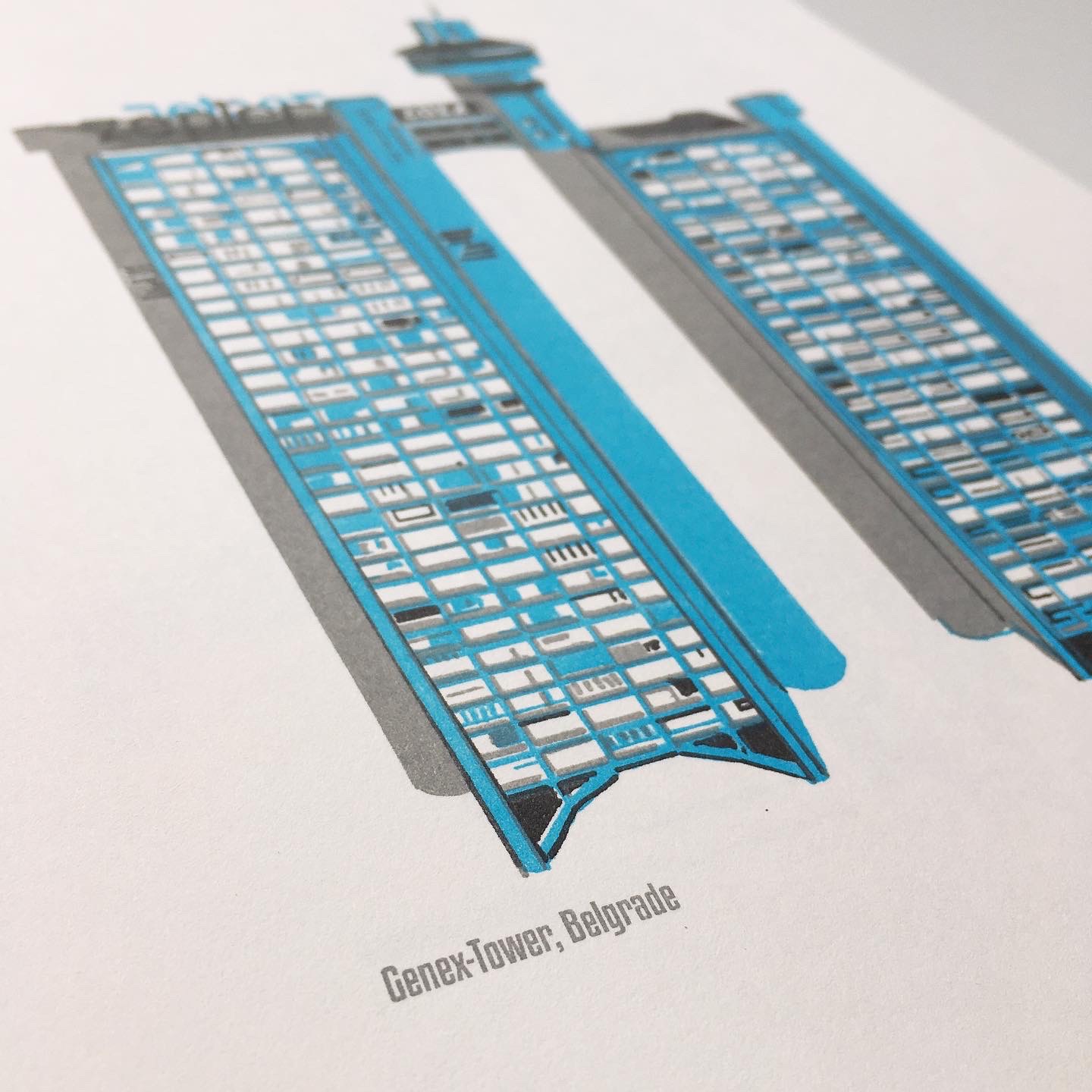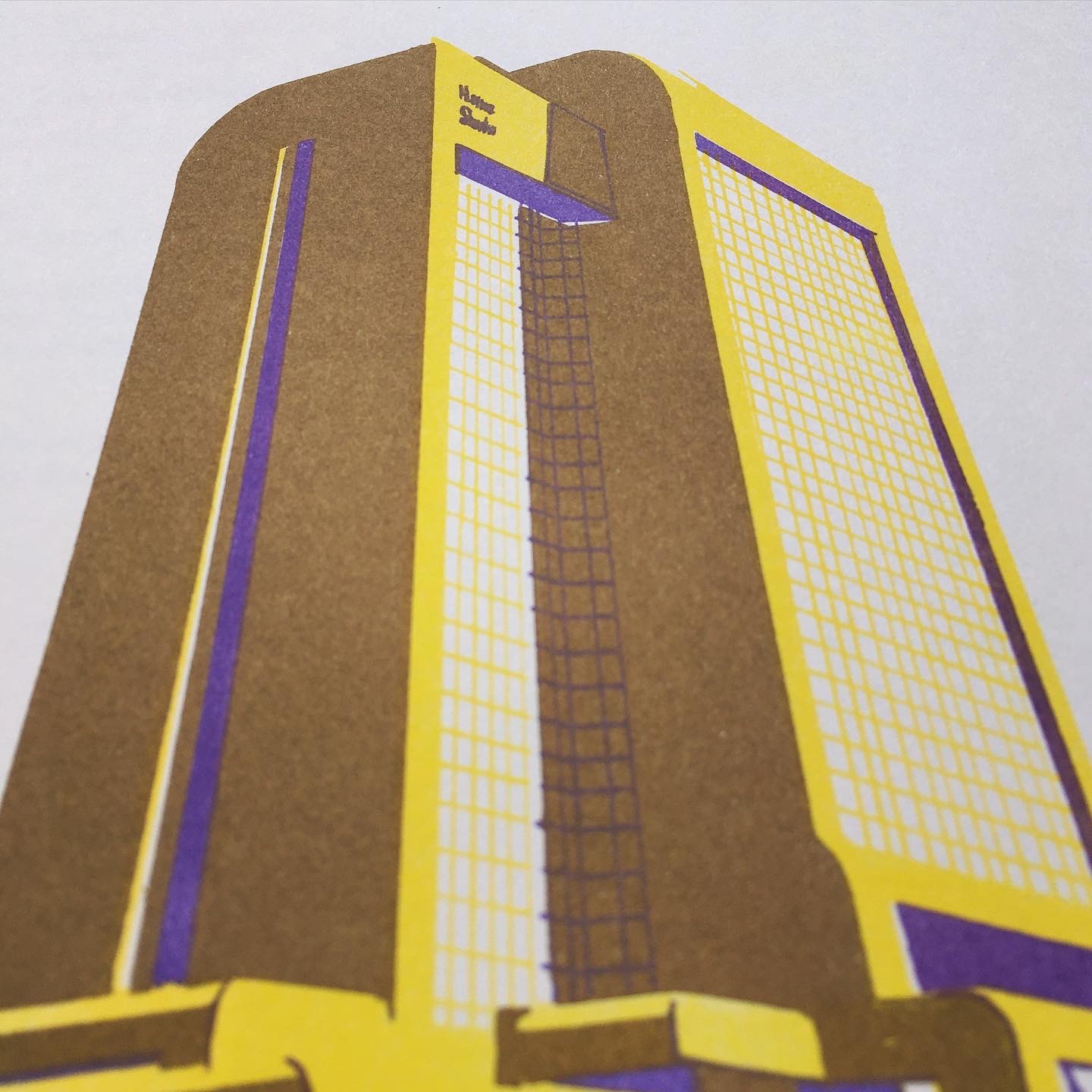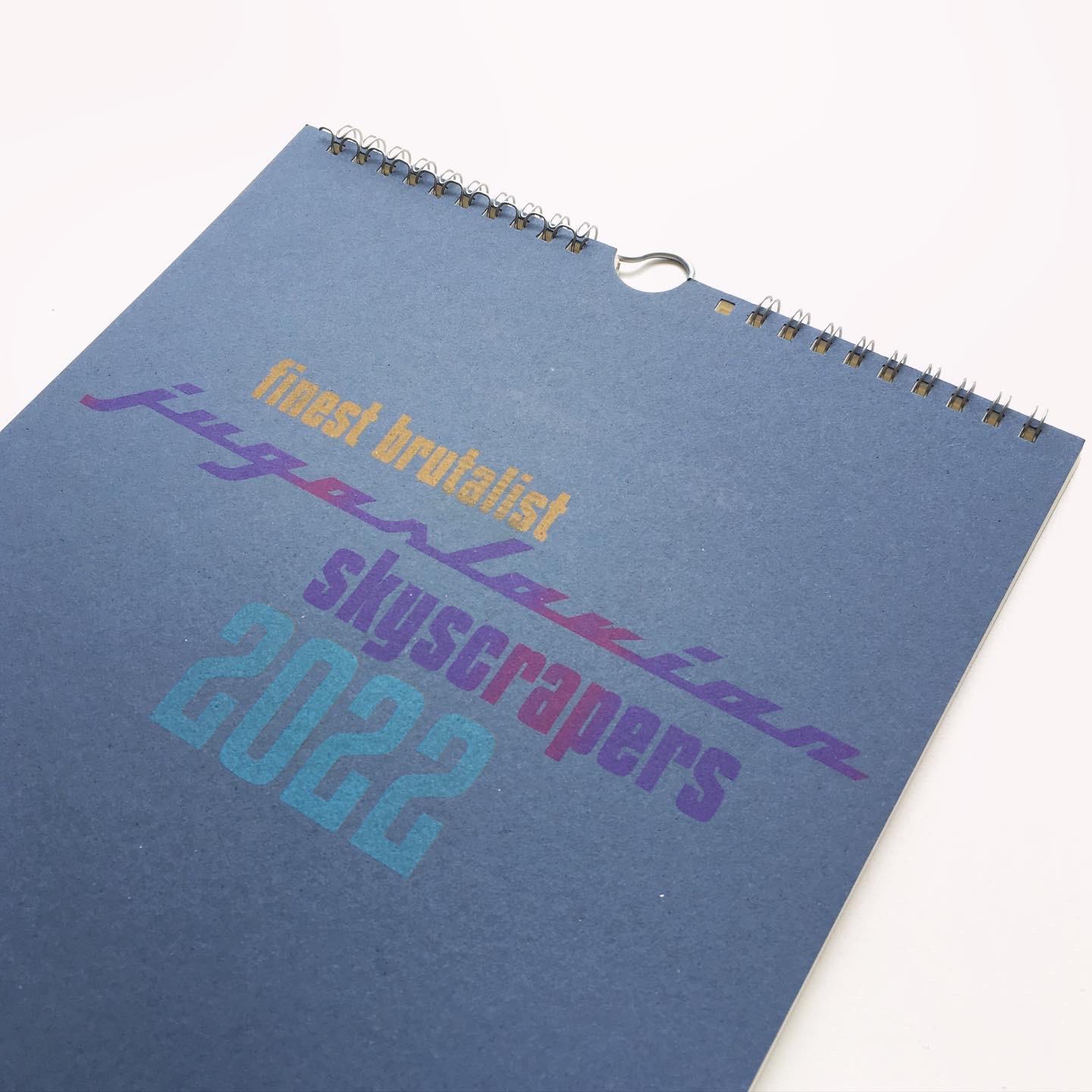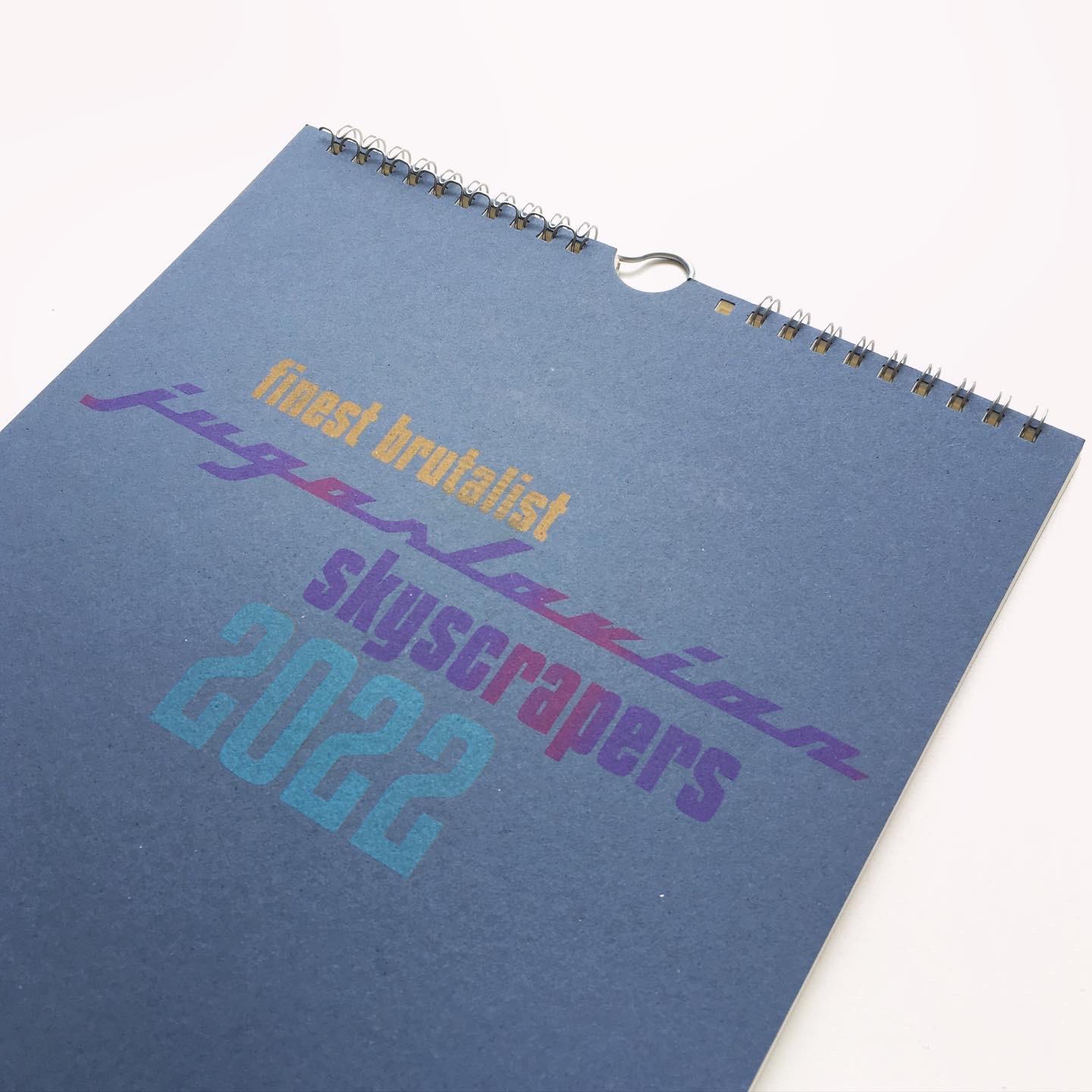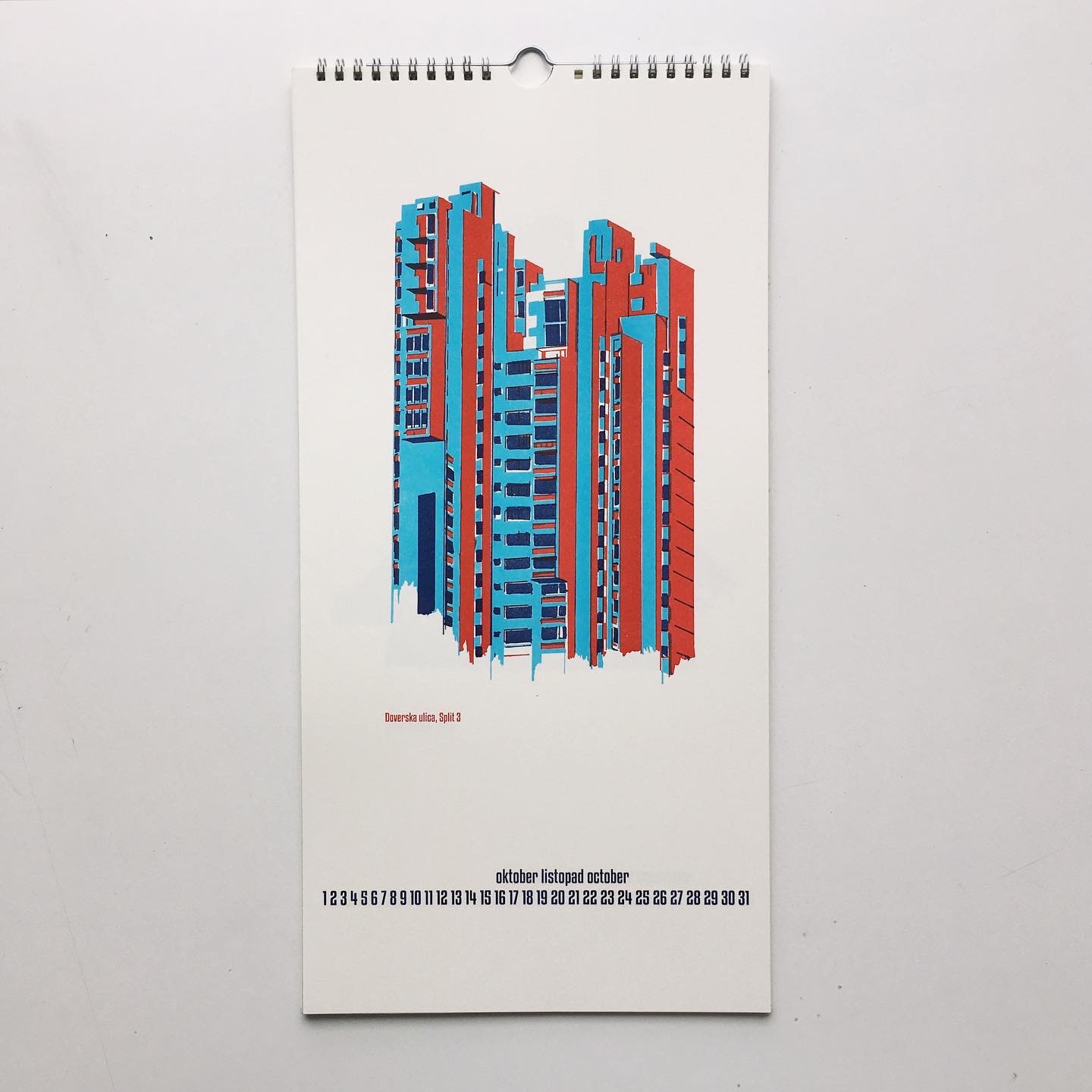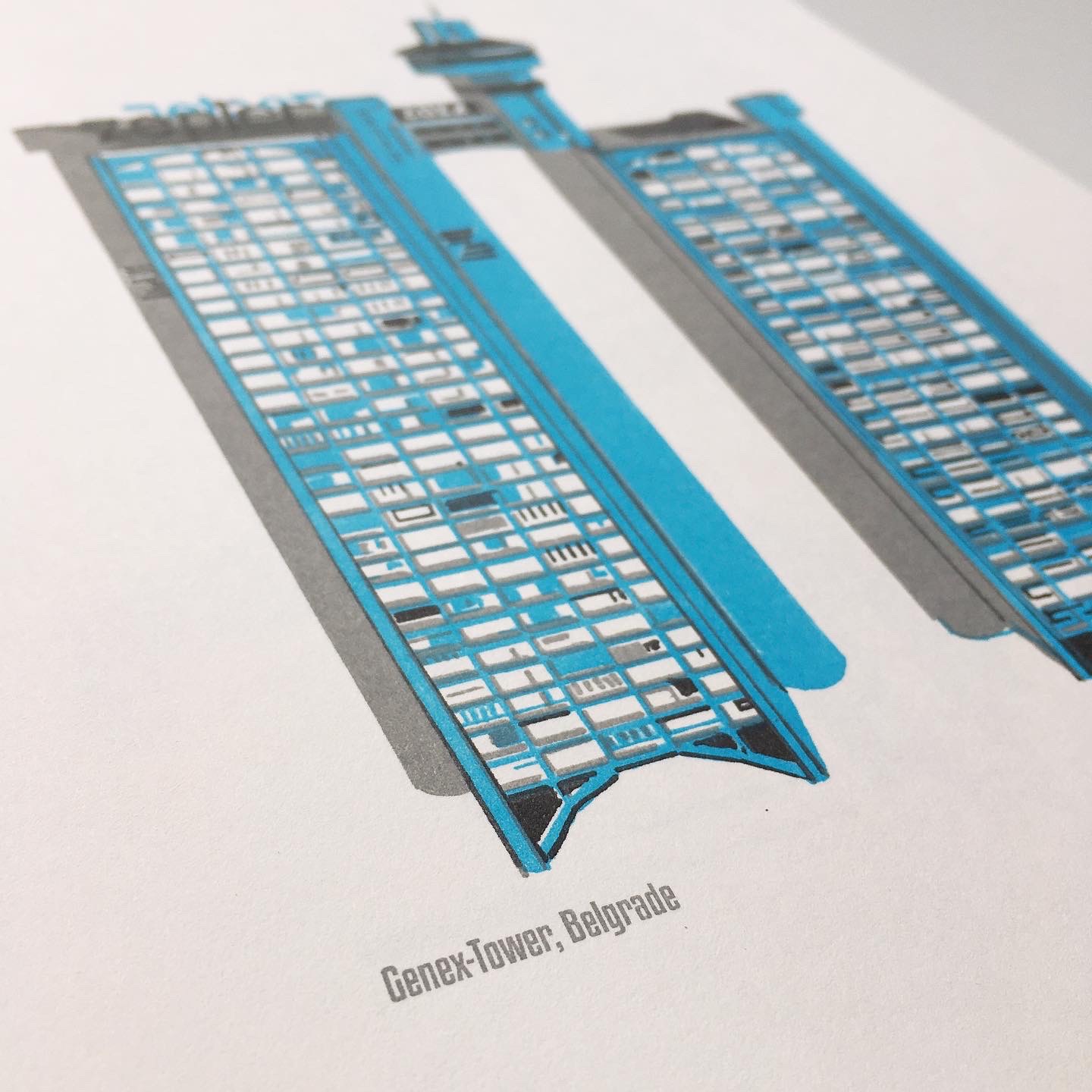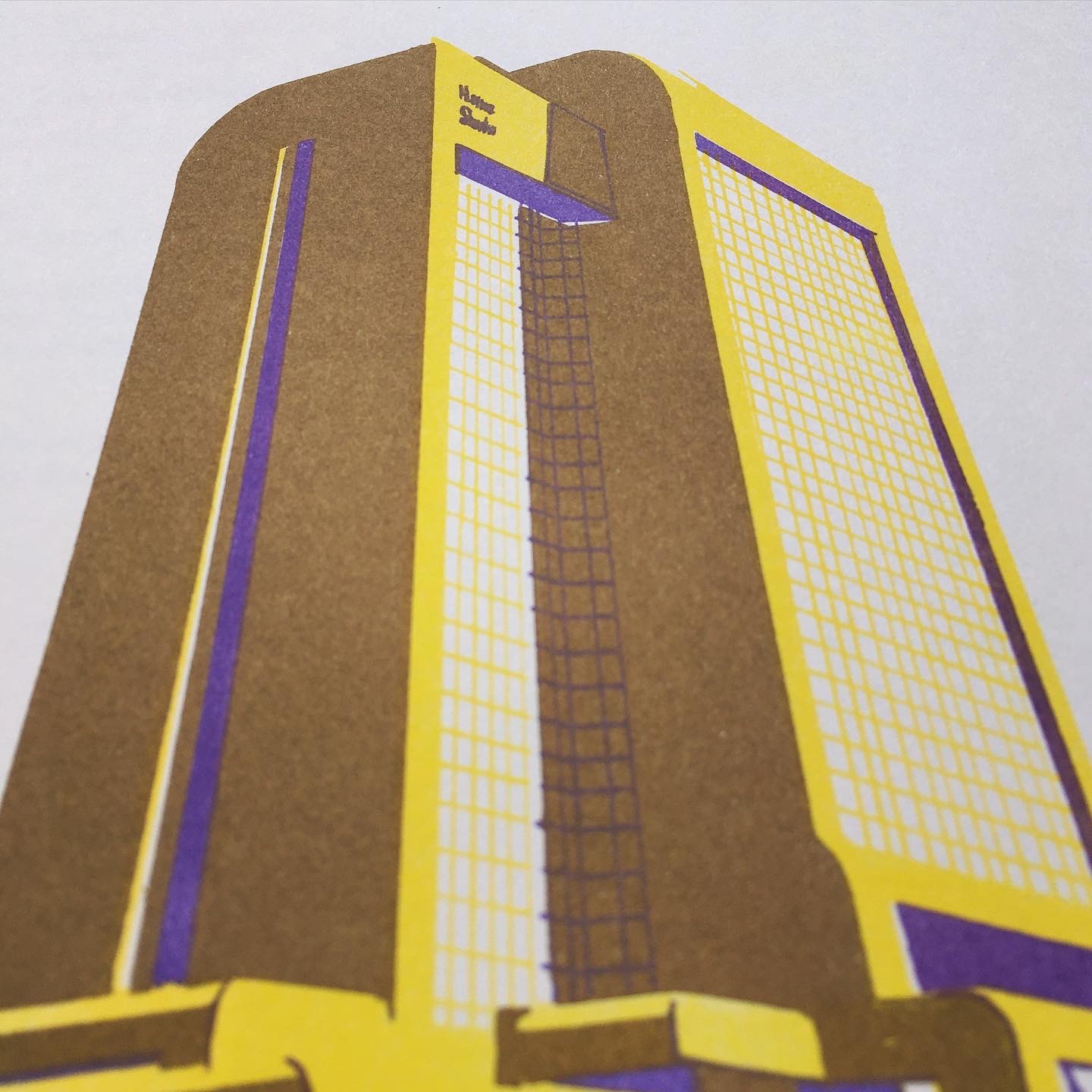 Description
Specifications
The calendar "Brutalist Jugoslavian Skyscrapers — Der Hochhauskalender" is the first one in an ongoing series on nostalgic architecture by trained typesetter and artist Tom Korn .
"Yugo concrete from the 60s to 80s — the best time of the Yugoslavian Republic; built by people-owned companies for a better future. Brutalist residential buildings, offices, hotels and a dormitory in futurist design." – Tom Korn
The 14 buildings are hand-drawn in 3 layers by the artist himself. The calendar features a perpetual index, meaning it can still be used when 2022 is long over.
Edition of 120, 220 x 440mm, 14 pgs + index
Printed in Aqua, Light Gray, Yellow, Black, Violet, Flatallic Gold, Hunter Green and Crimson
Paper: Cover: Favini Crush Lavender 250g, spreads: Munken Print Cream 15 150g
Silver Wire-O Binding incl. calendar hanger