Fortitude (Vol 1)
by
in
posted

March 15, 2021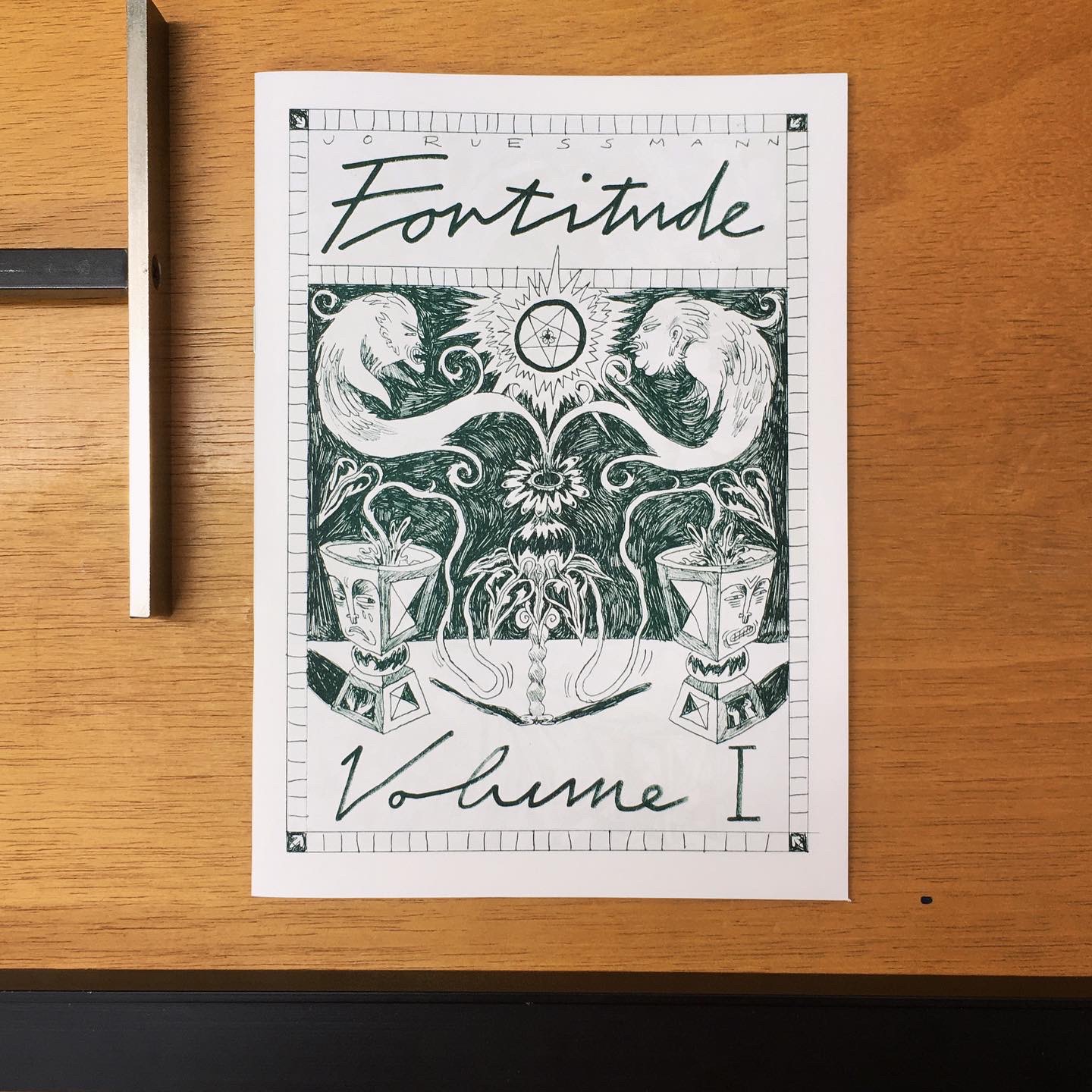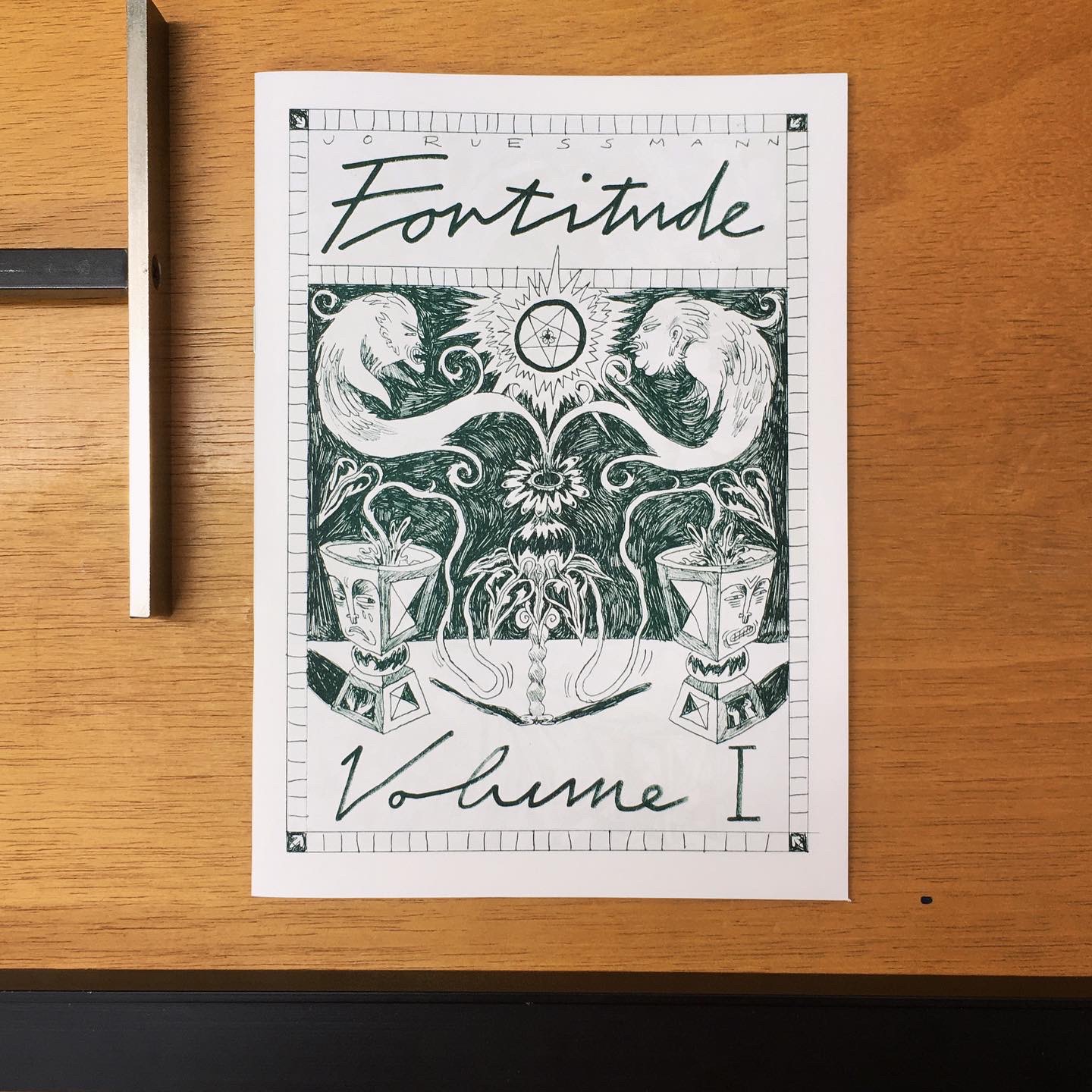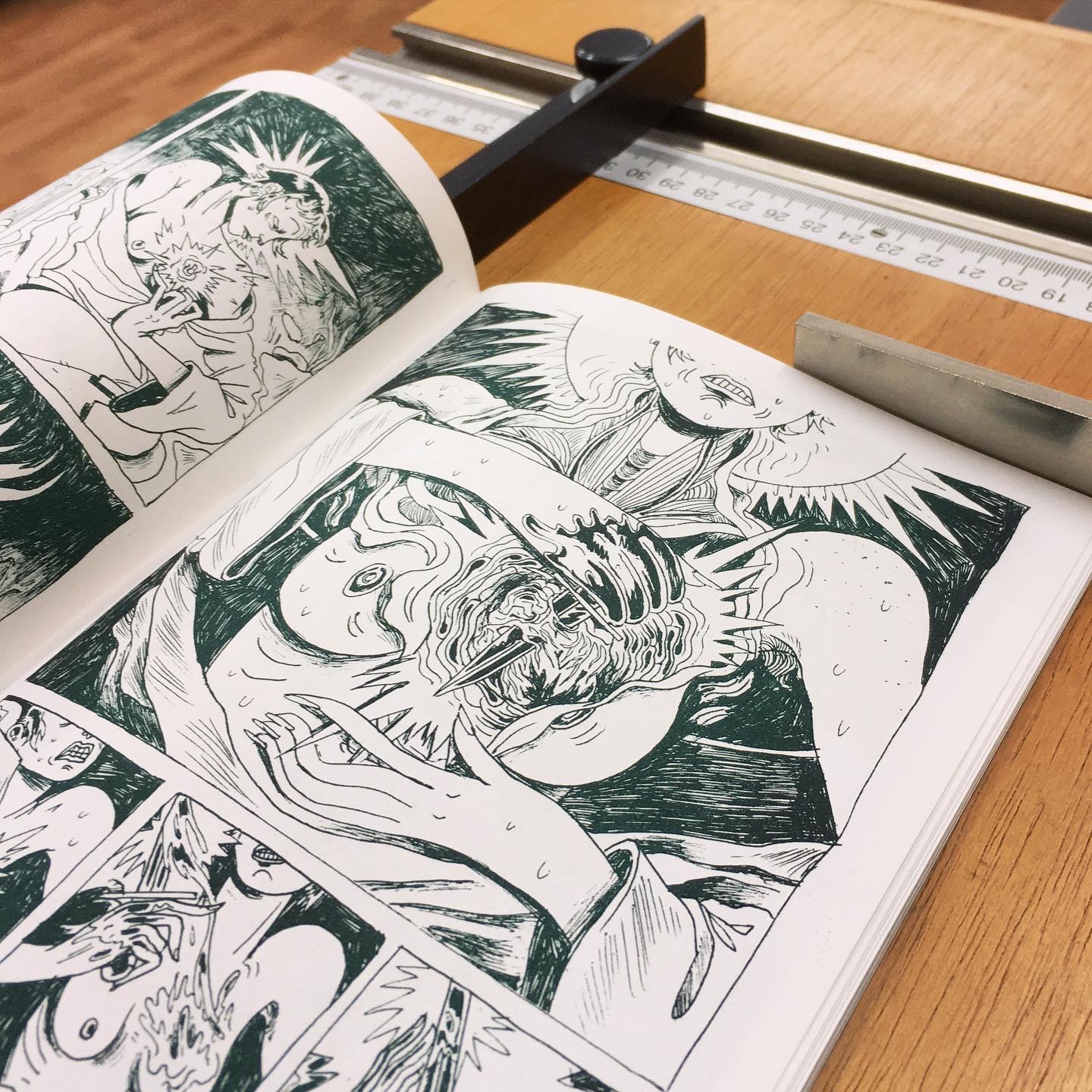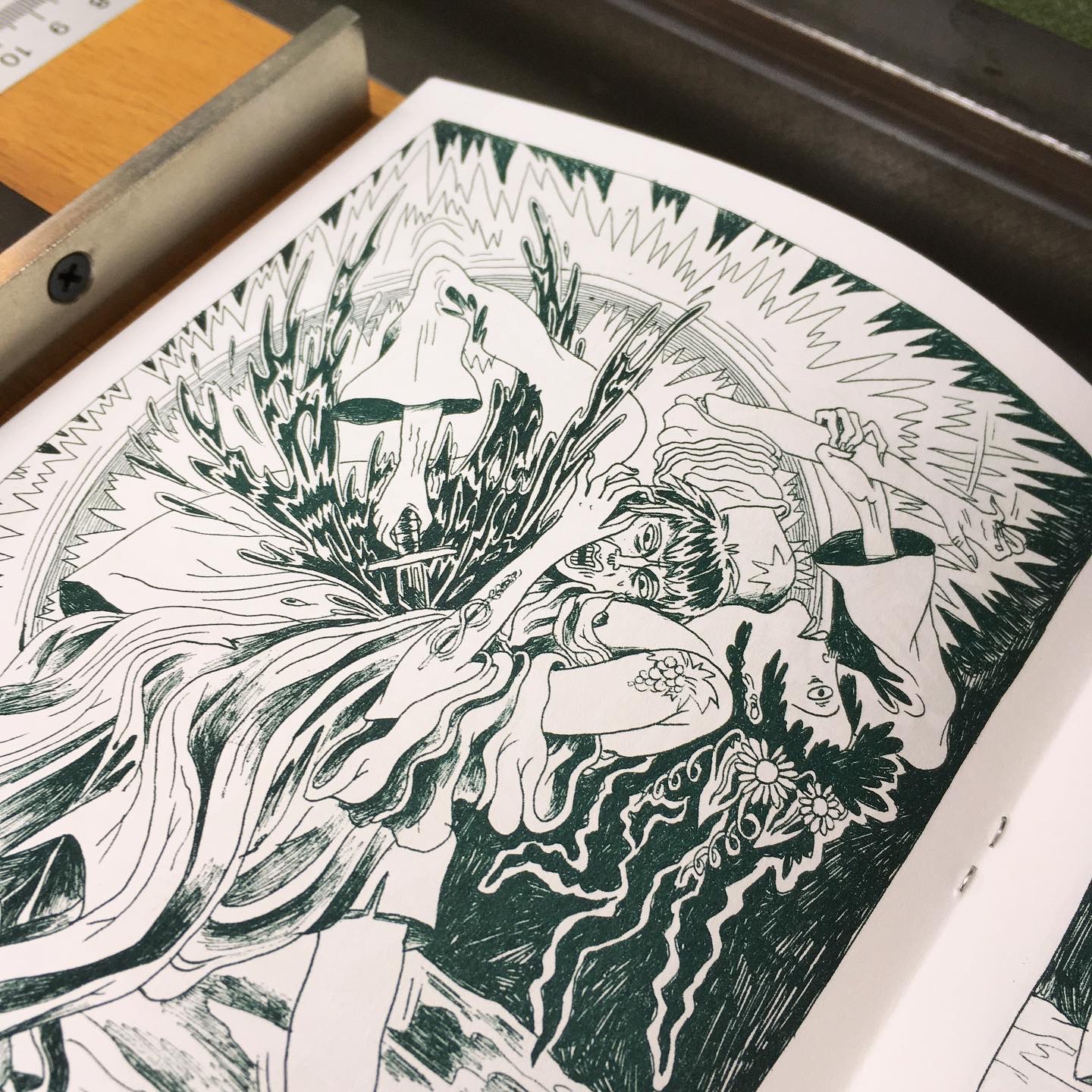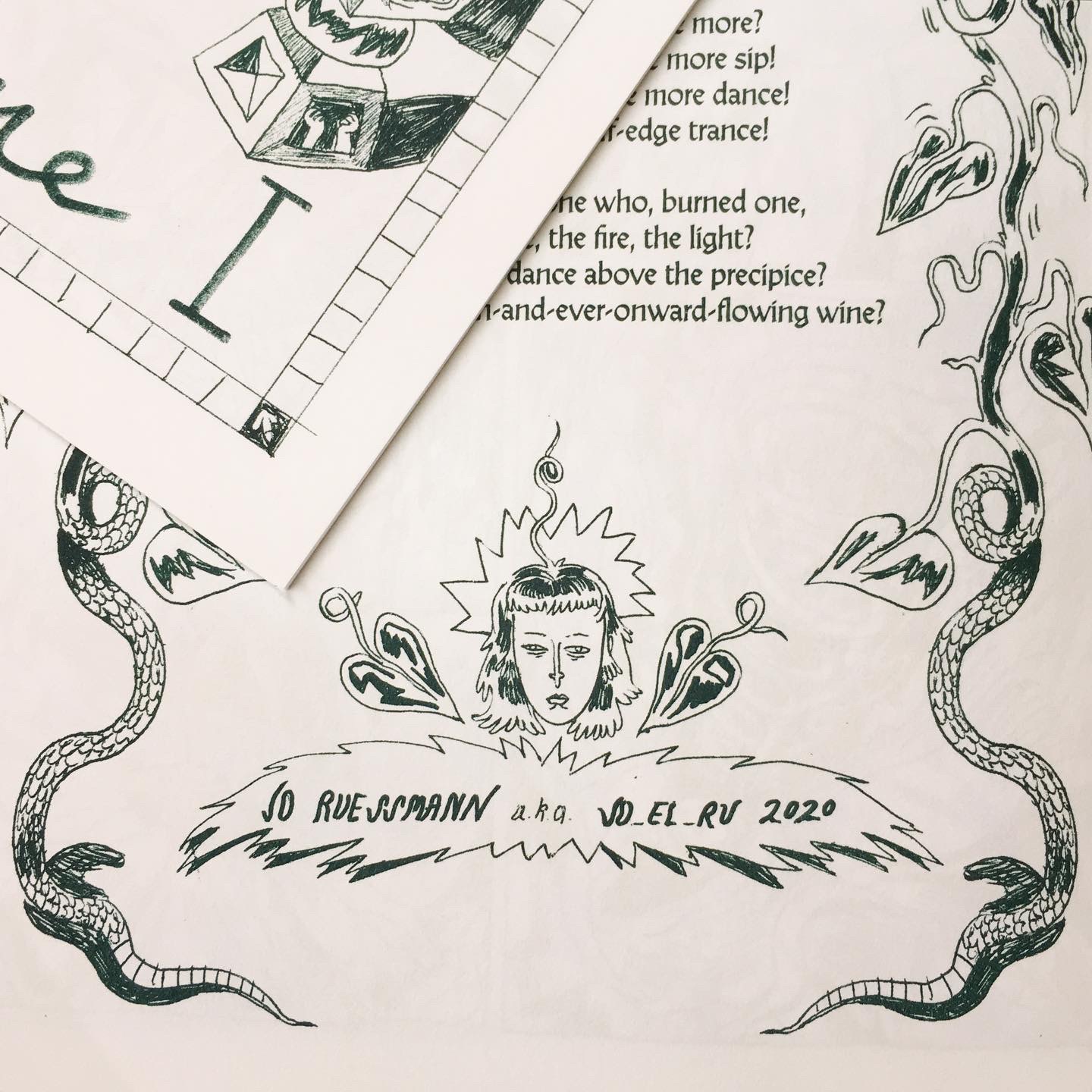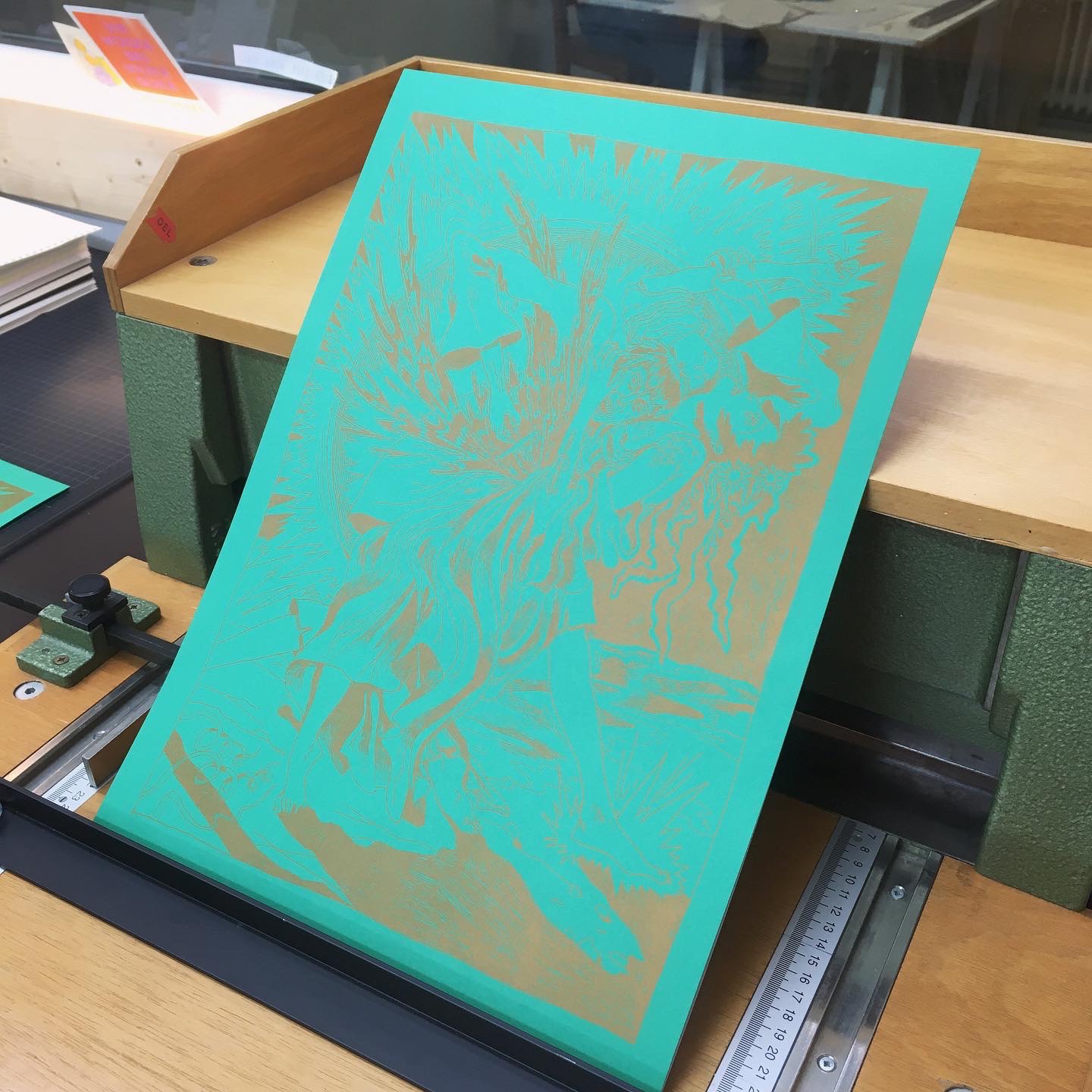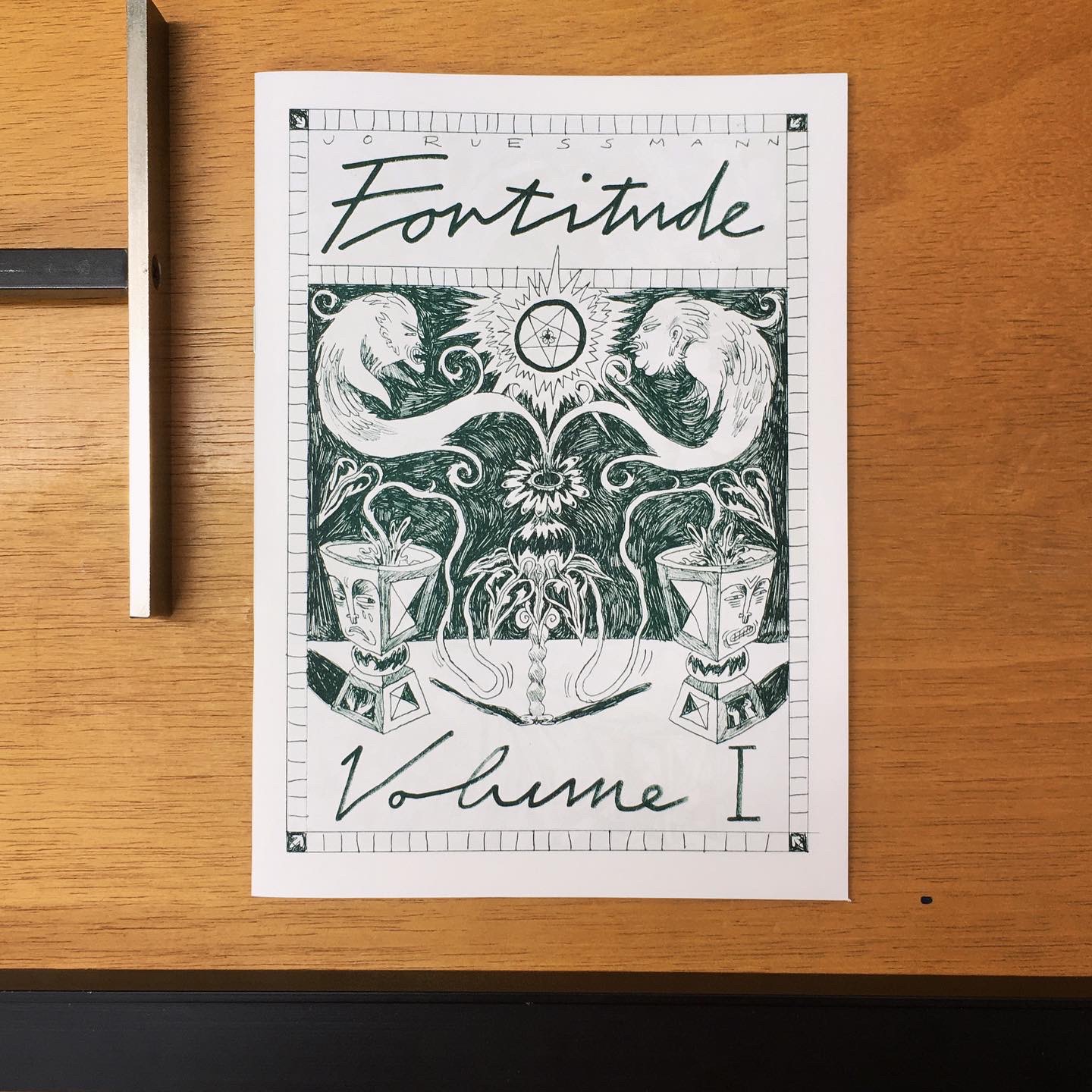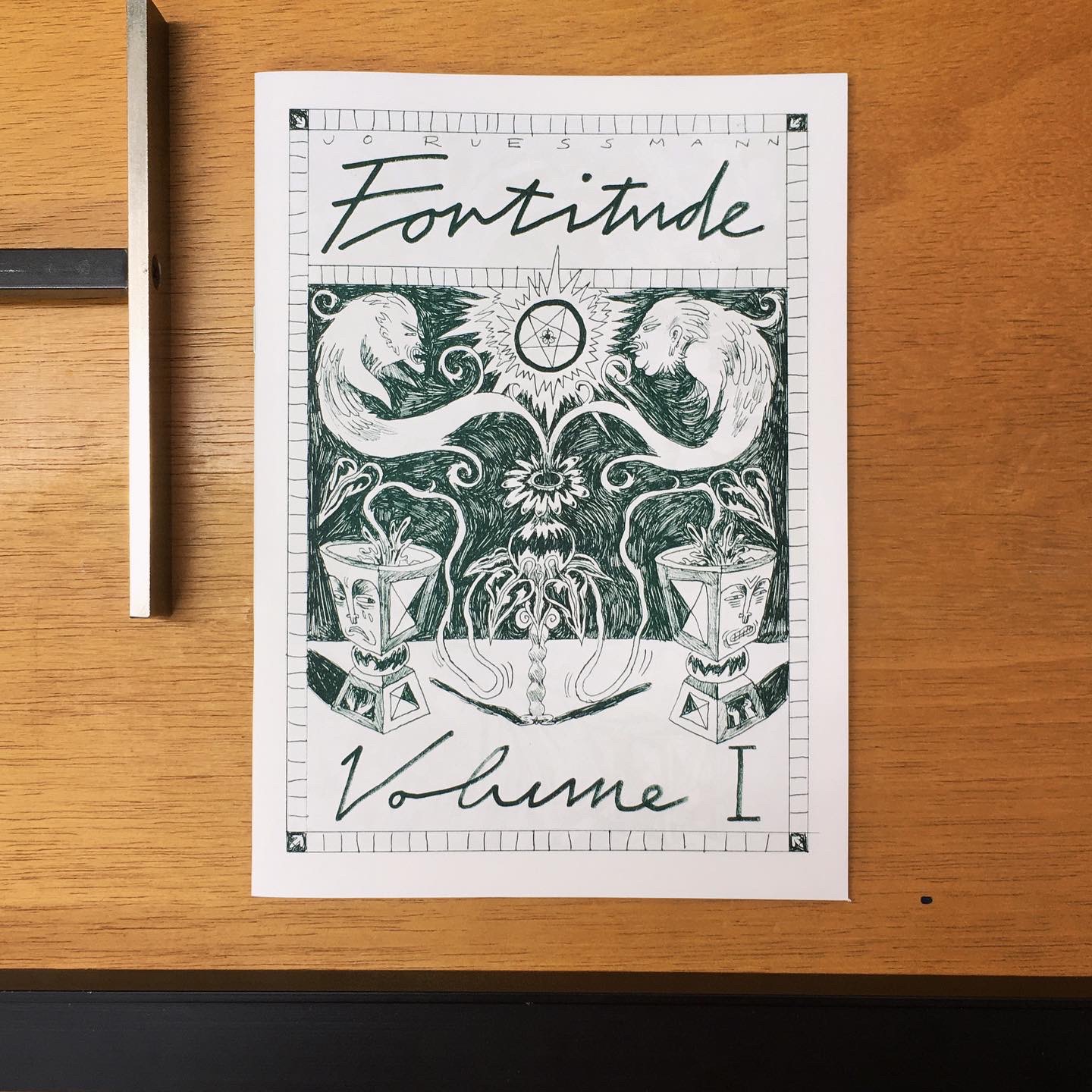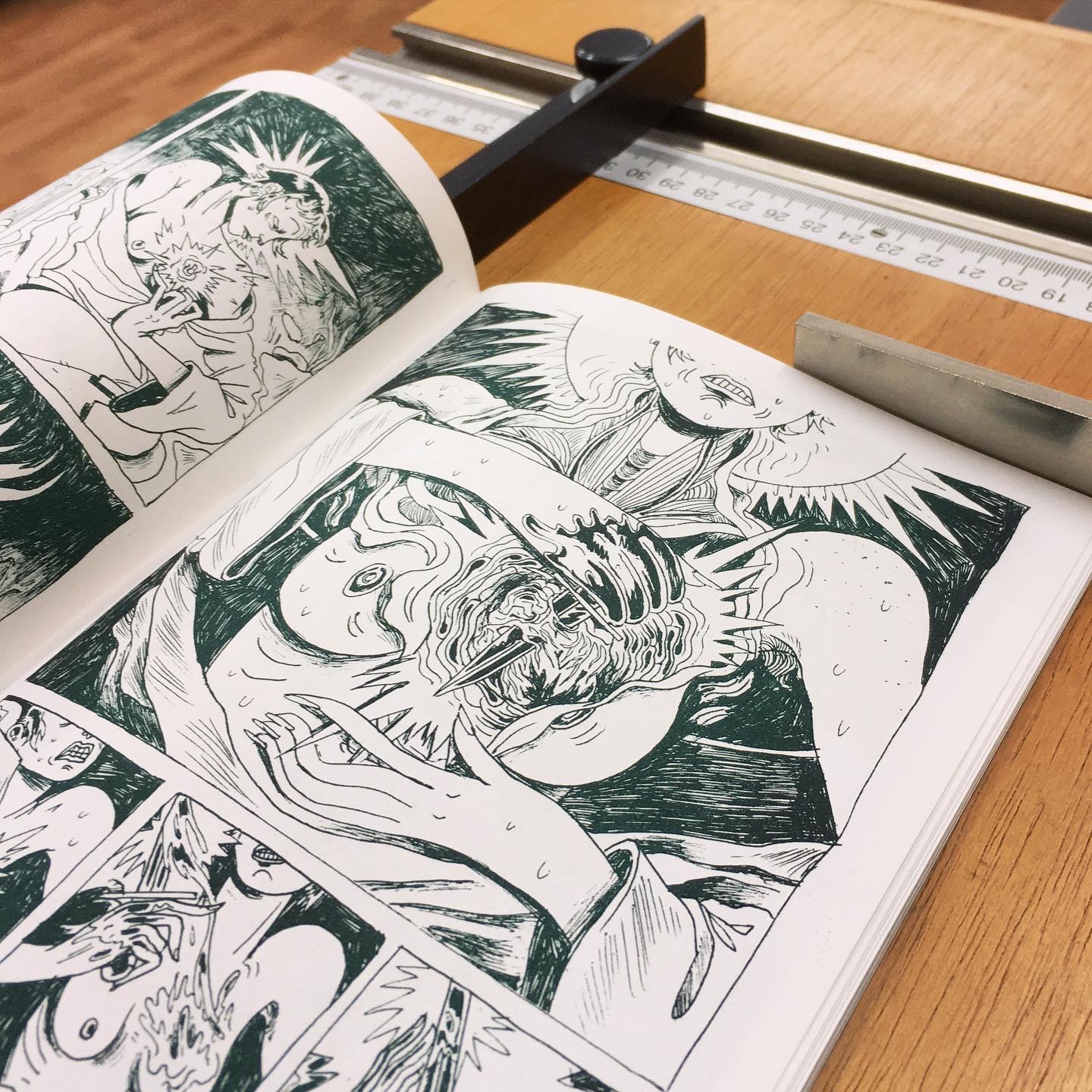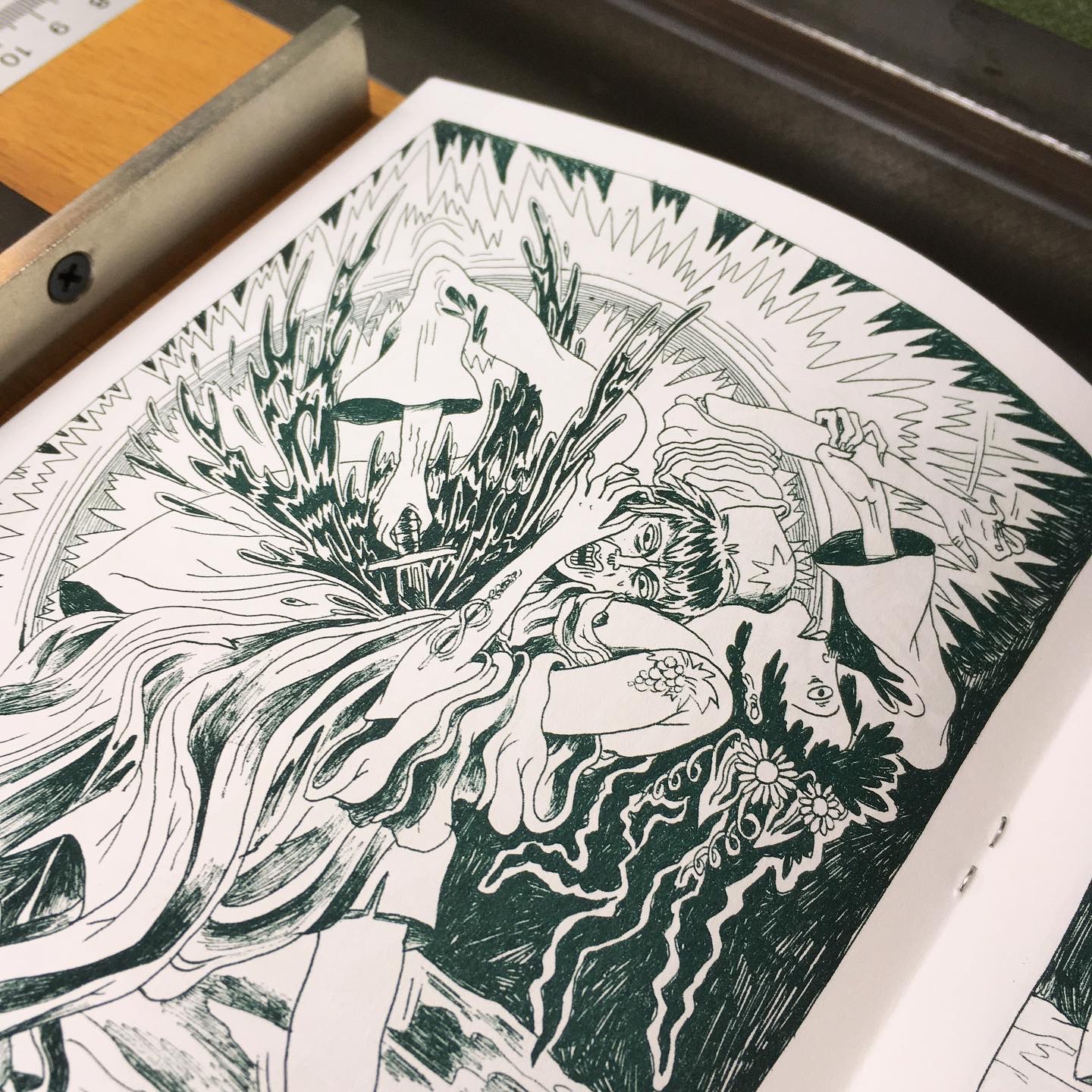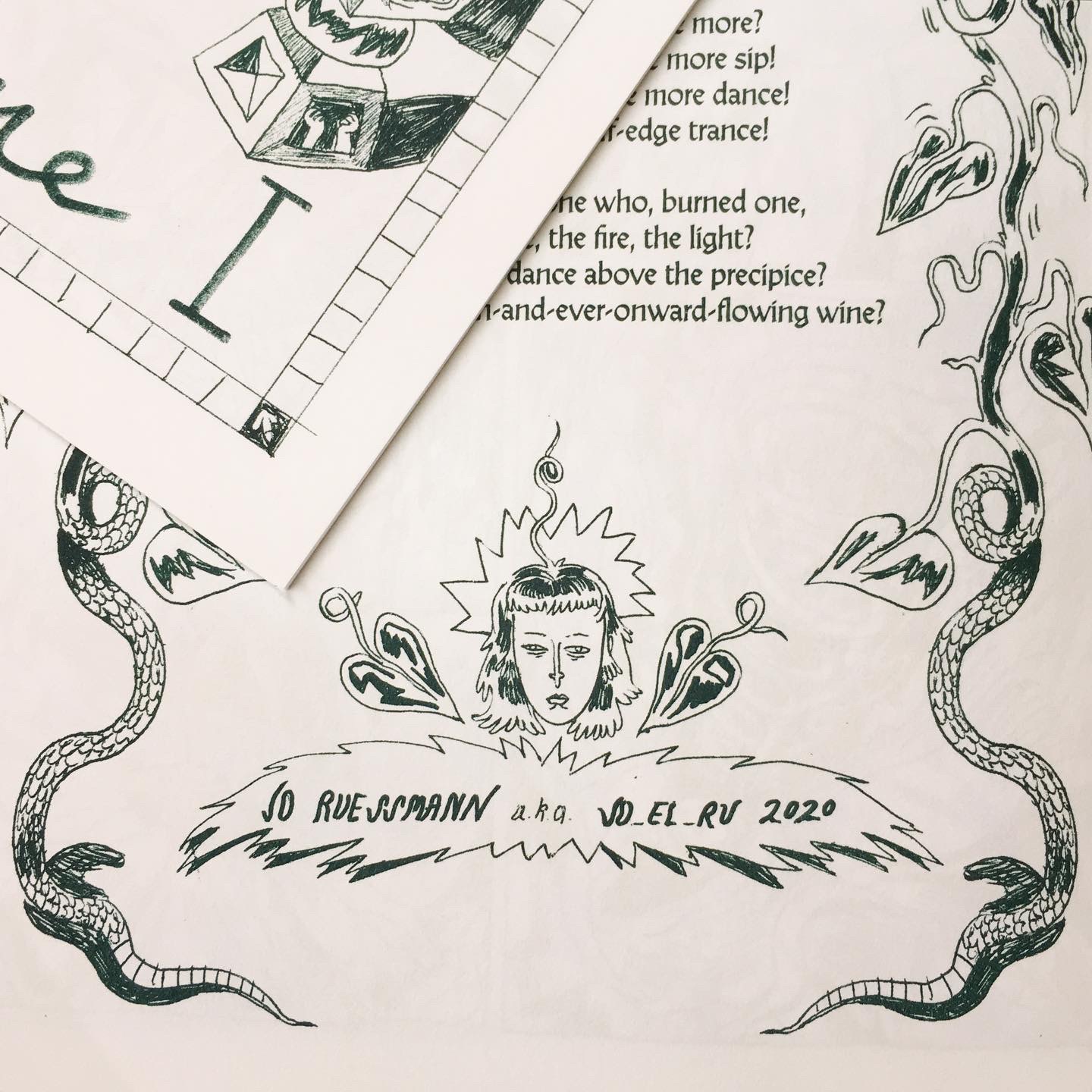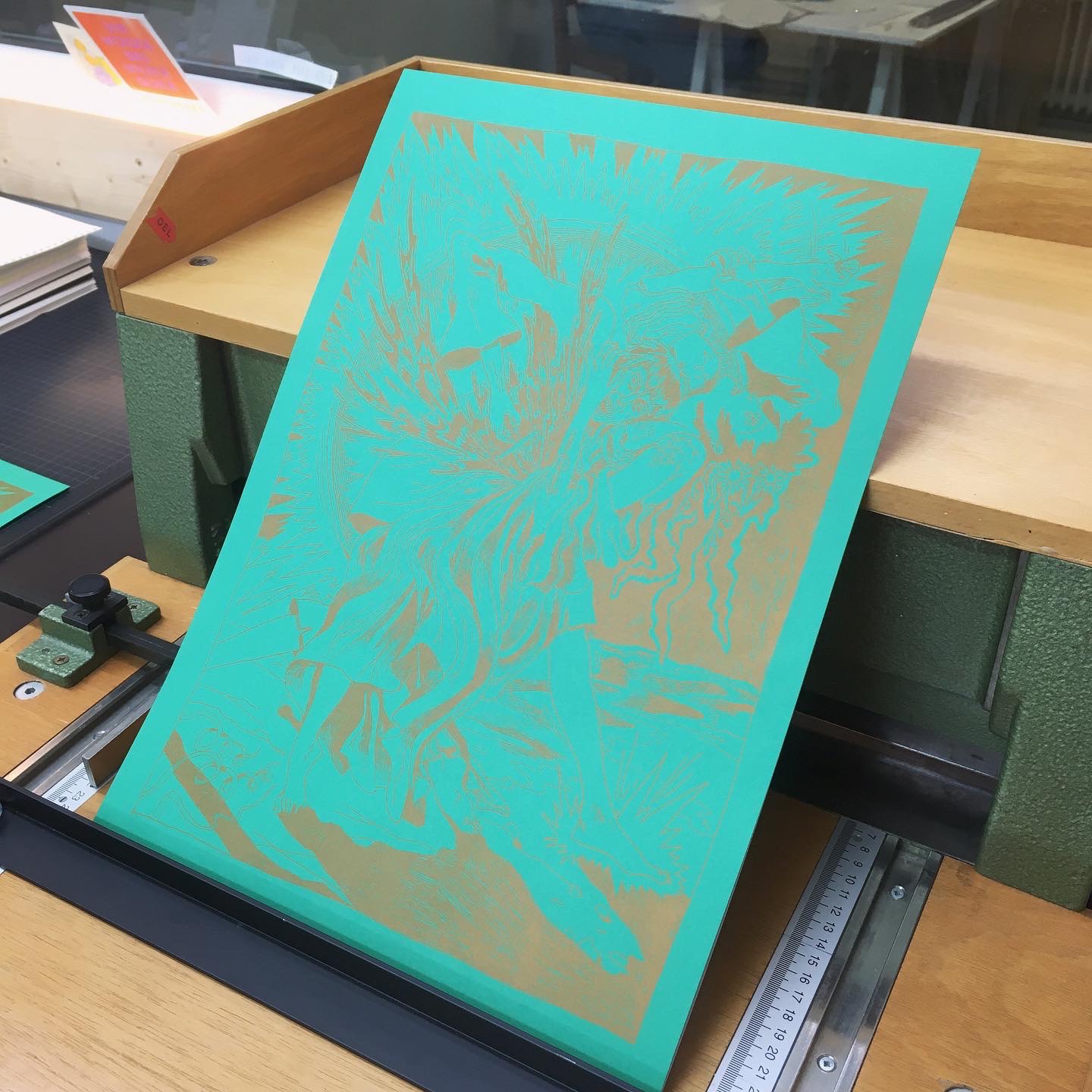 A one-time price of
€13.00
will be added to your order.
Description
Specifications
Fortitude (Vol. 1) by Jo Rüßmann
This 24-page comic about love by artist Jo Rüßmann «could just as well be called 'Fantasia on a Tarot Reading By Lou About Mismatched Affection', but it is called Fortitude because that is a good card for these odd times, and it seems like a powerful name for a story.»
Printed in Hunter Green throughout, the printing shows some very neat residue of Black ink which was formerly used in that drum, hence creating some beautiful dark-to-dark gradients.
A special edition of 30 A3 art prints is available as a bundle together with the comic.
Edition of 100, 147x205 mm, 24 pgs, saddle stitch binding
Comic printed in Hunter Green, art print in Flatallic Gold
Paper: Fedrigoni Arena Natural Rough 120g, art print on Clairefontaine Trophée Forest Green 160g