Voucher (Gutschein)
by
in
posted

January 25, 2021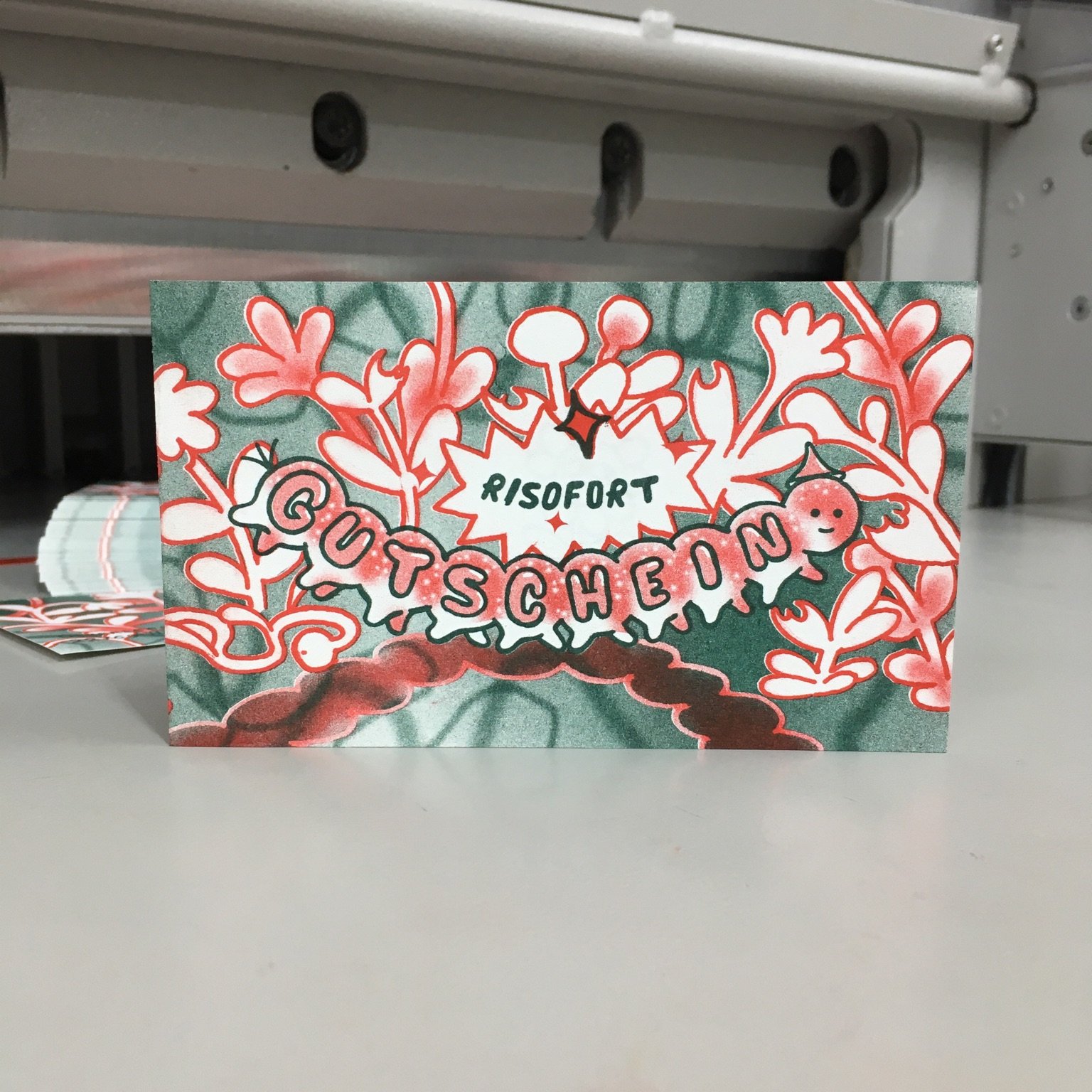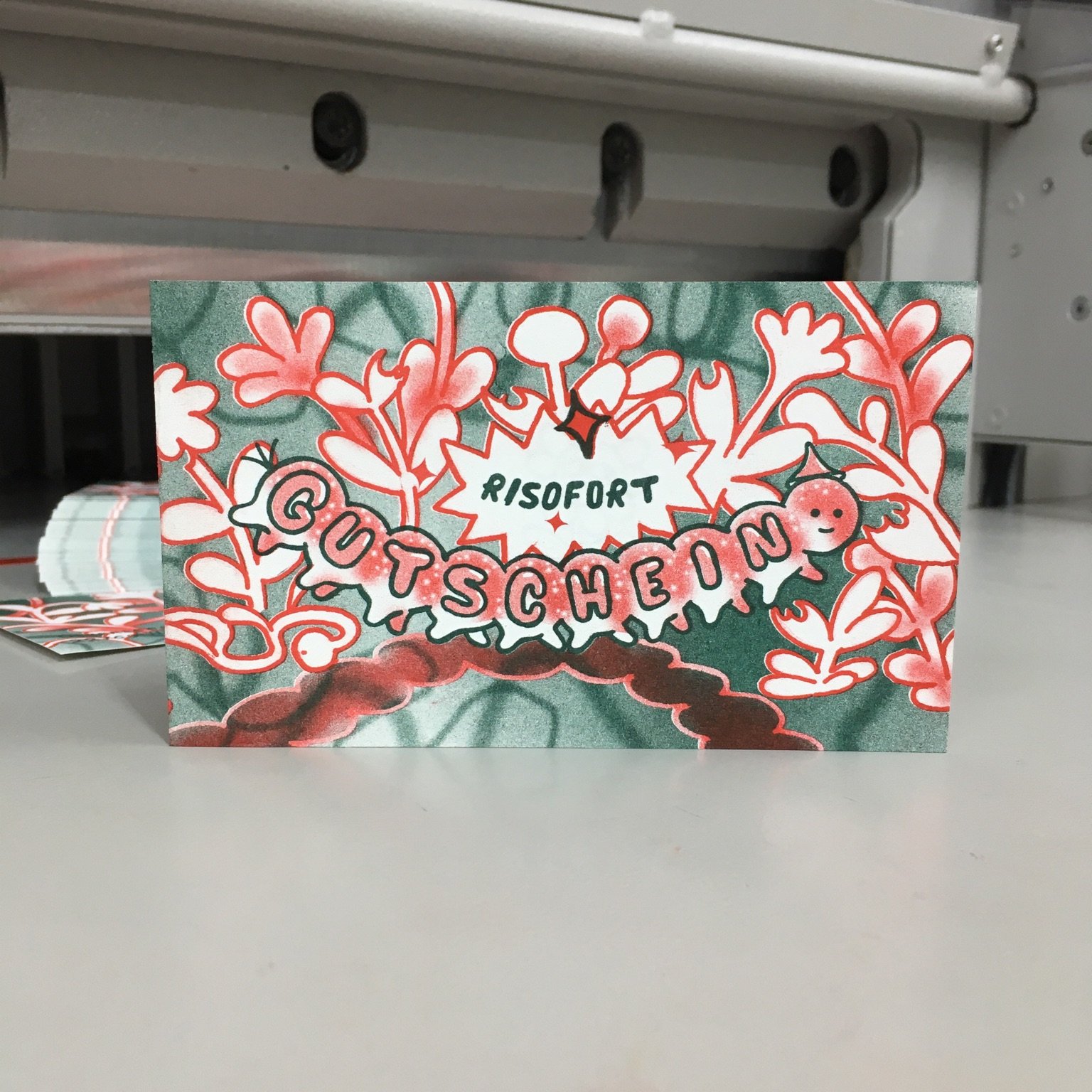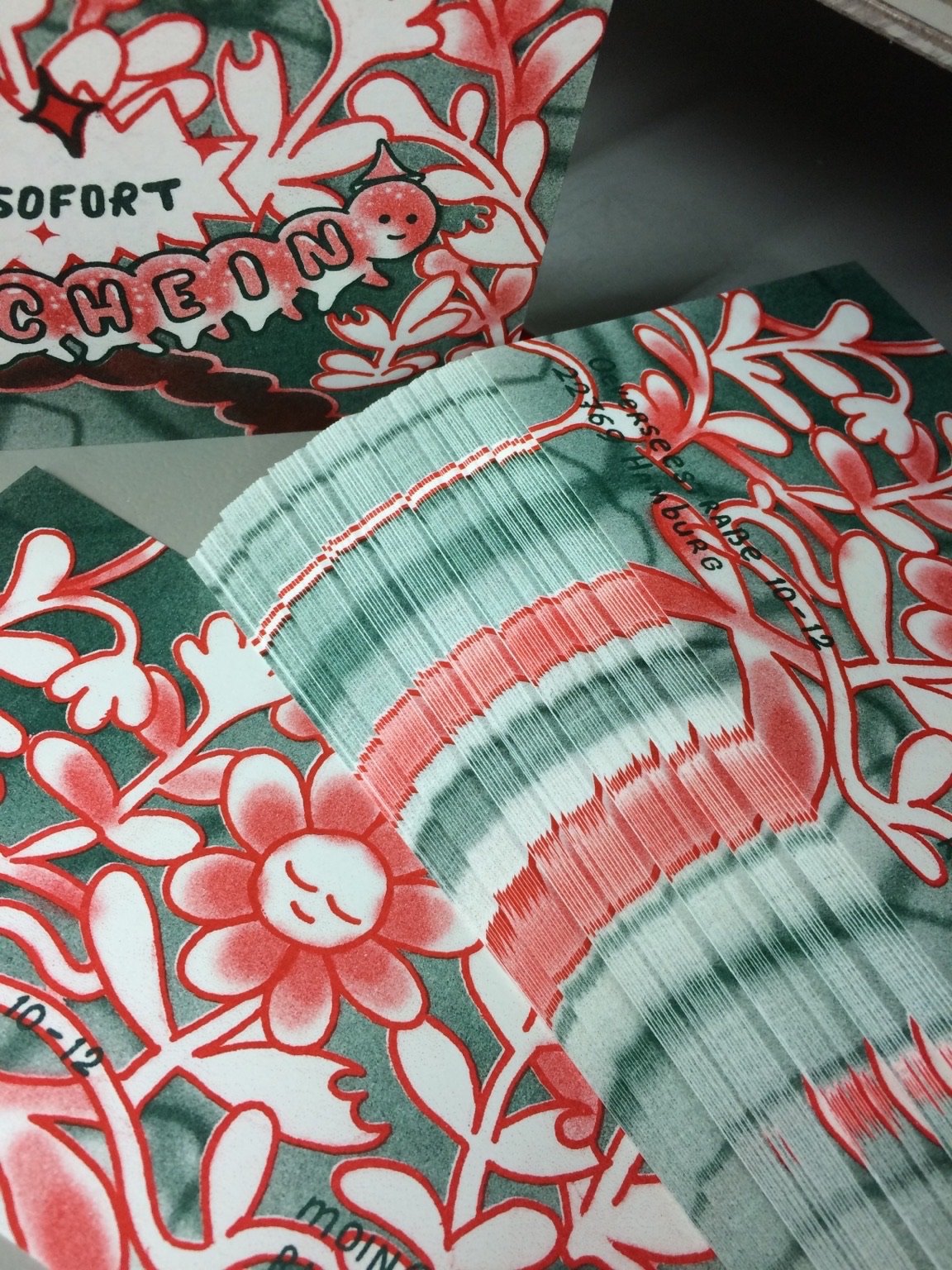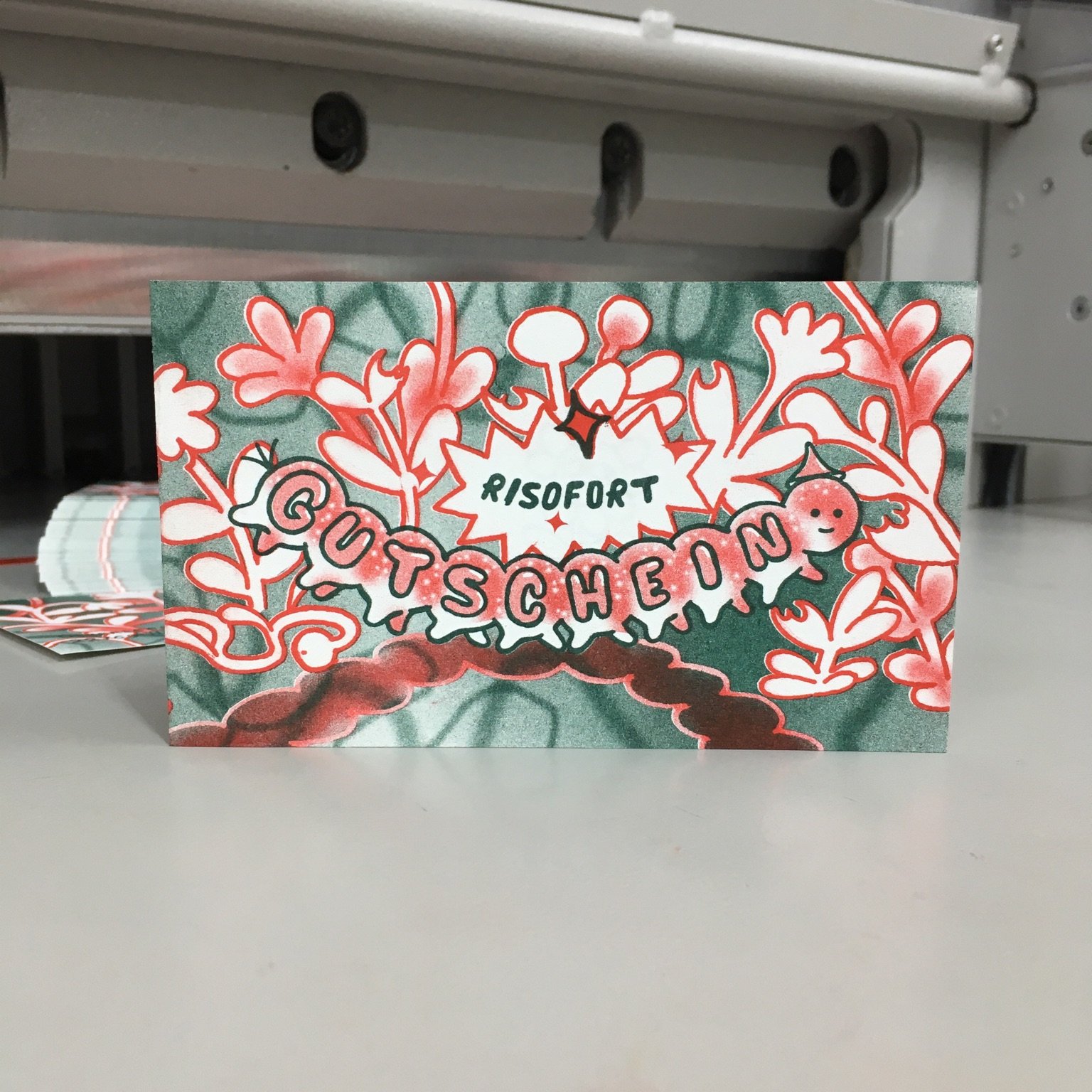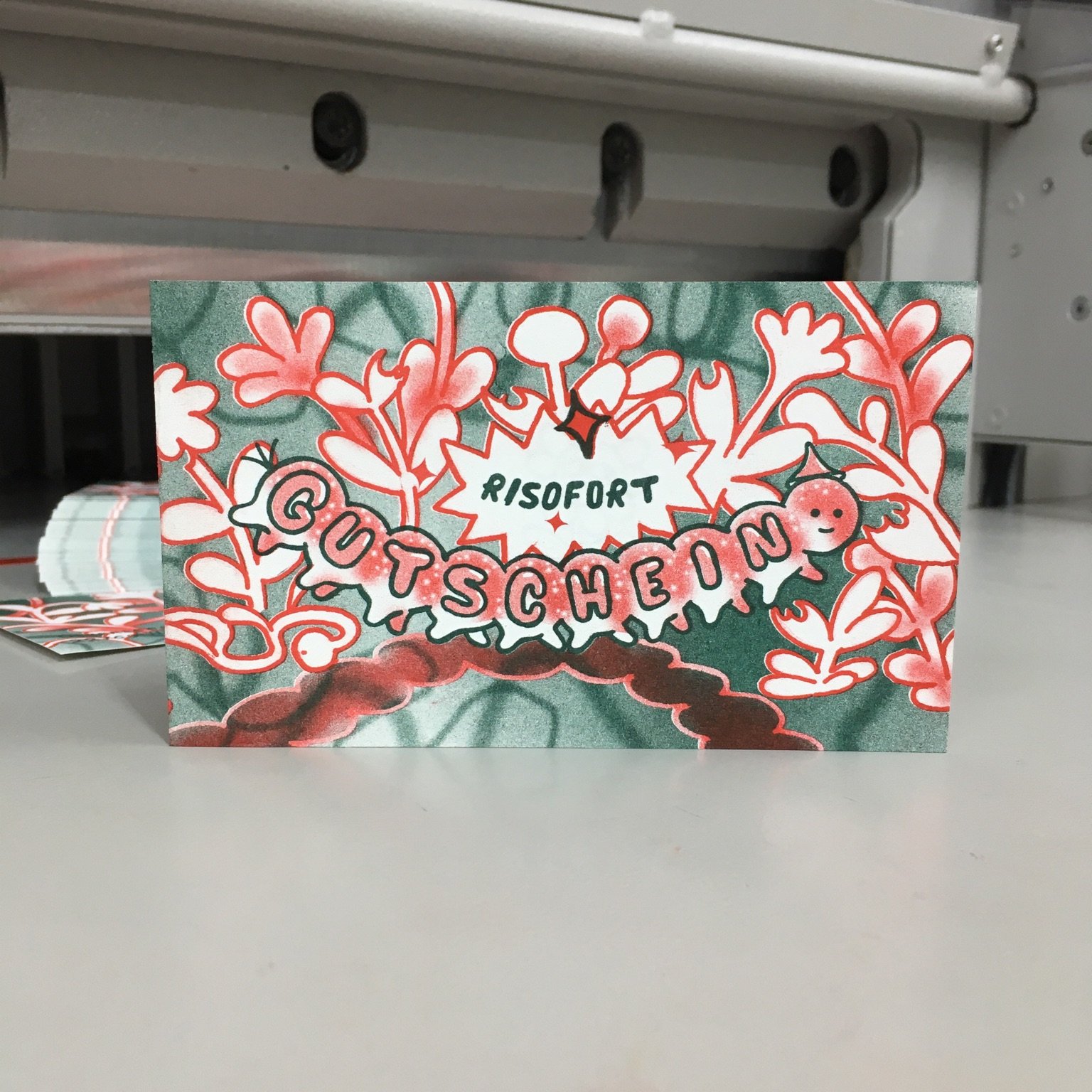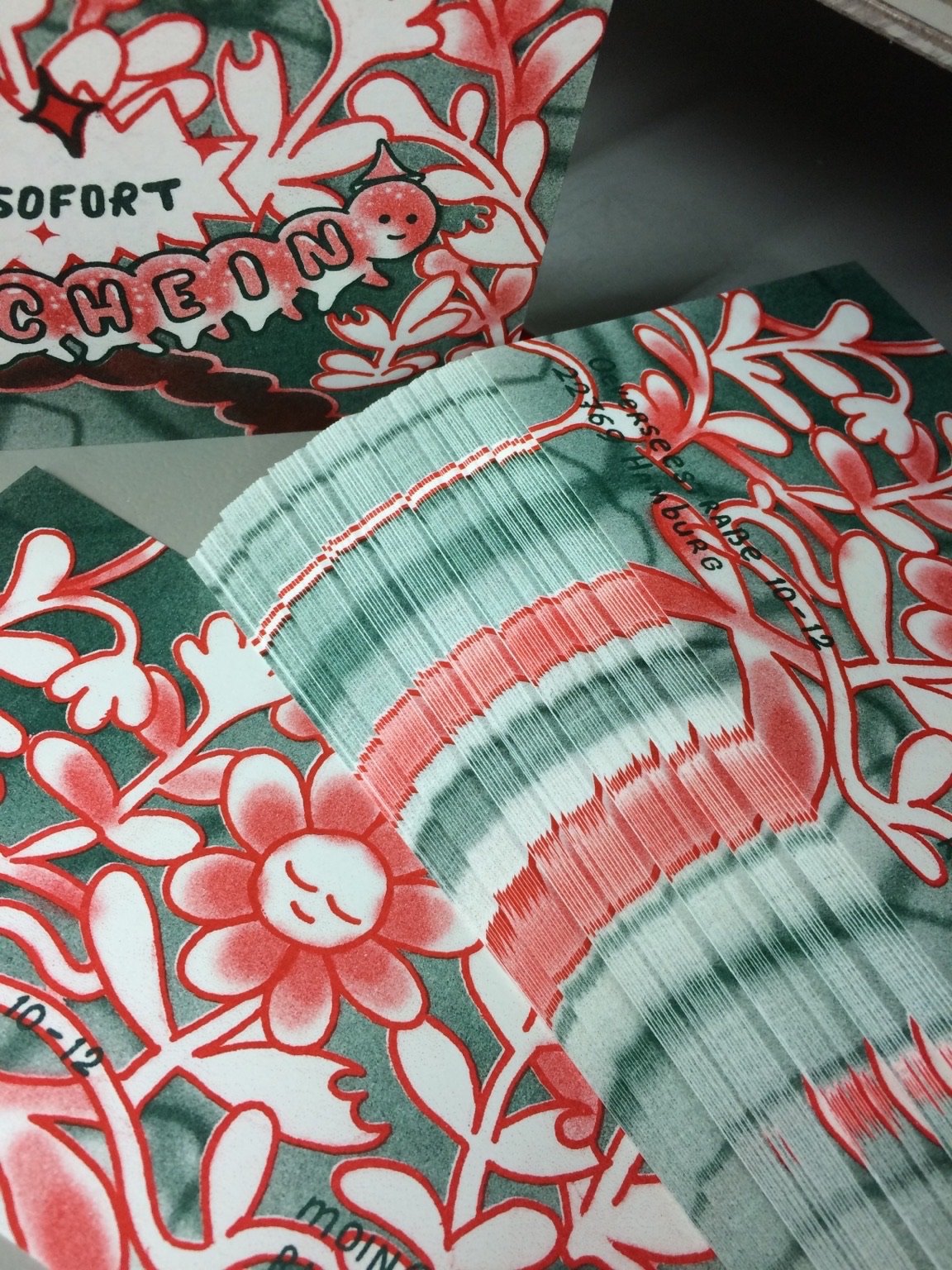 Description
Specifications
Get a voucher for a print job or a workshop — great as a present or as a treat! Let us know what amount/project/format you have in mind in the customer notes or via email. We will bill you then (via bank deposit or PayPal) and mail the voucher to you or the recipient!
Vouchers can cover Workshop participation fees, prints at the Open Studio as well as print editions.
If you have something *specific* in mind, let us know.
Inquiries via moin@risofort.press or our contact form.
8 x 14 cm
Printed in Hunter Green & Crimson
Paper: BioTop 200g