JWST Series
by
in
posted

December 11, 2022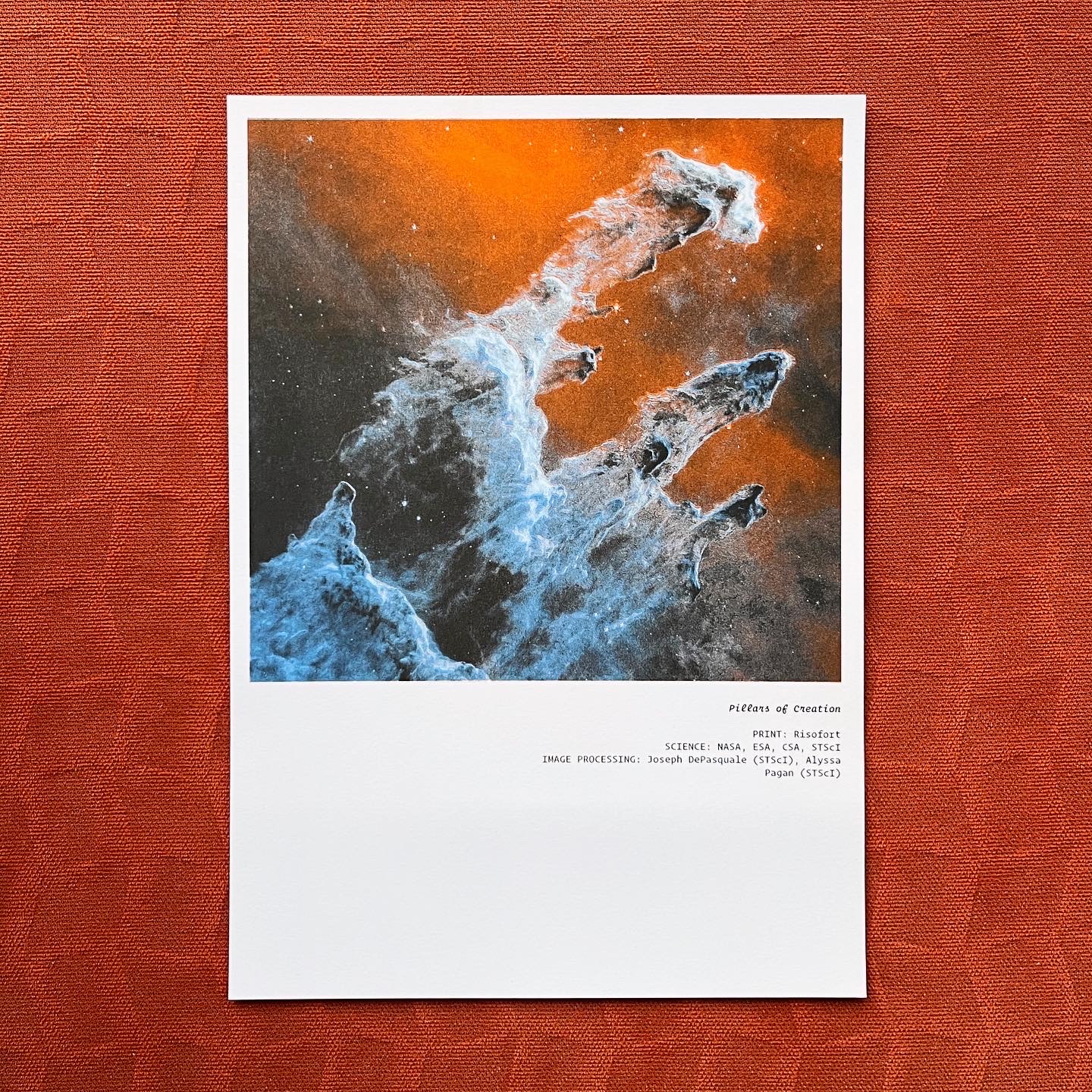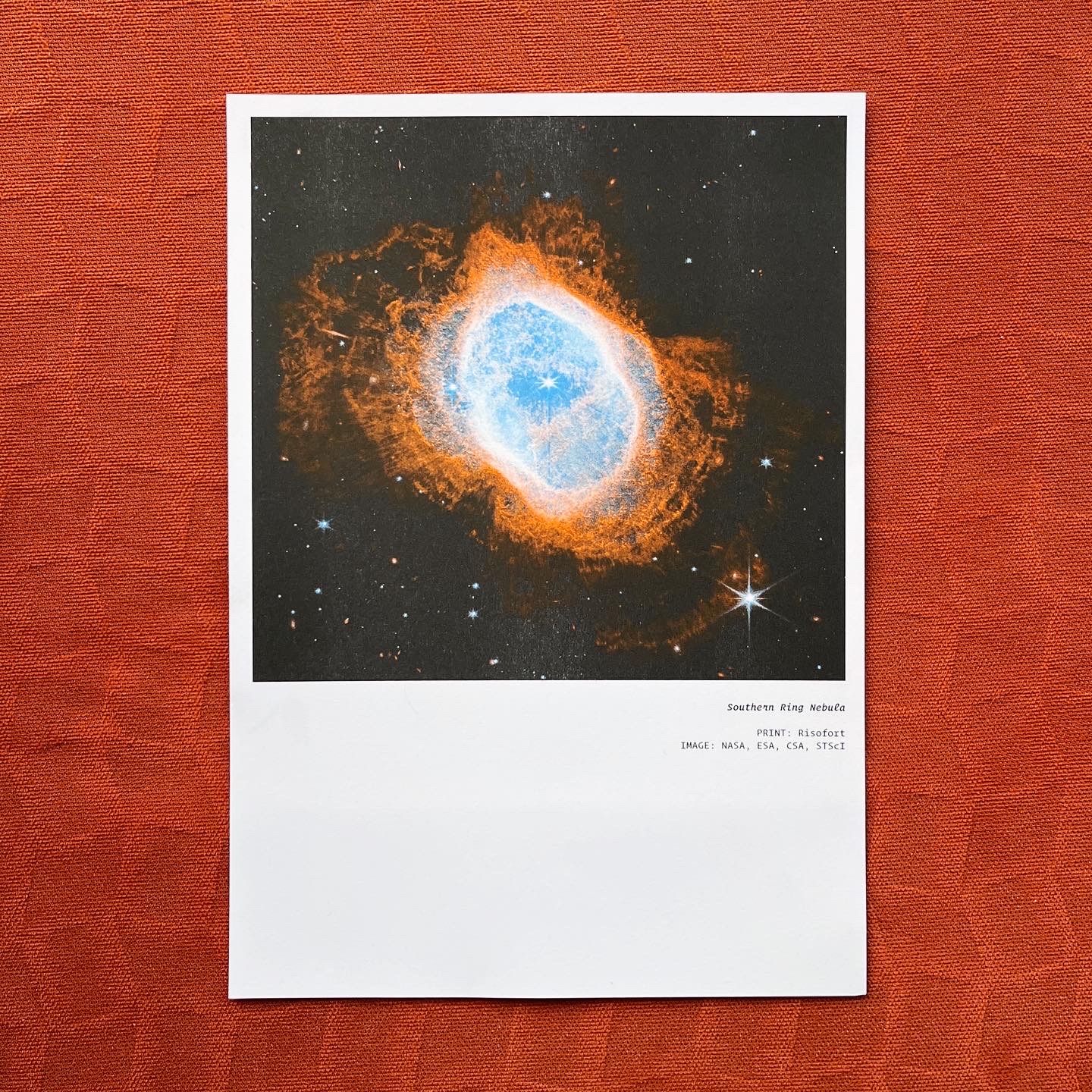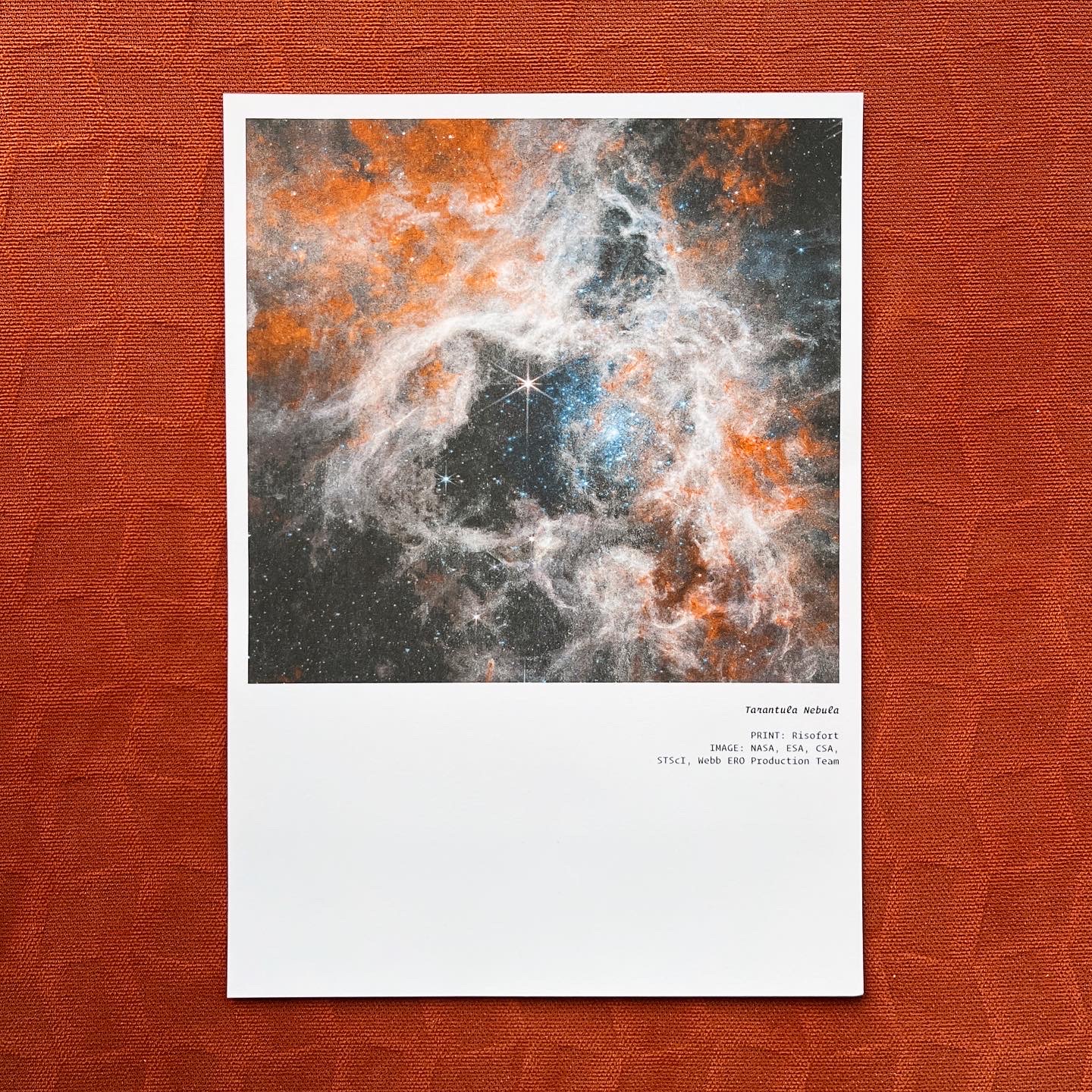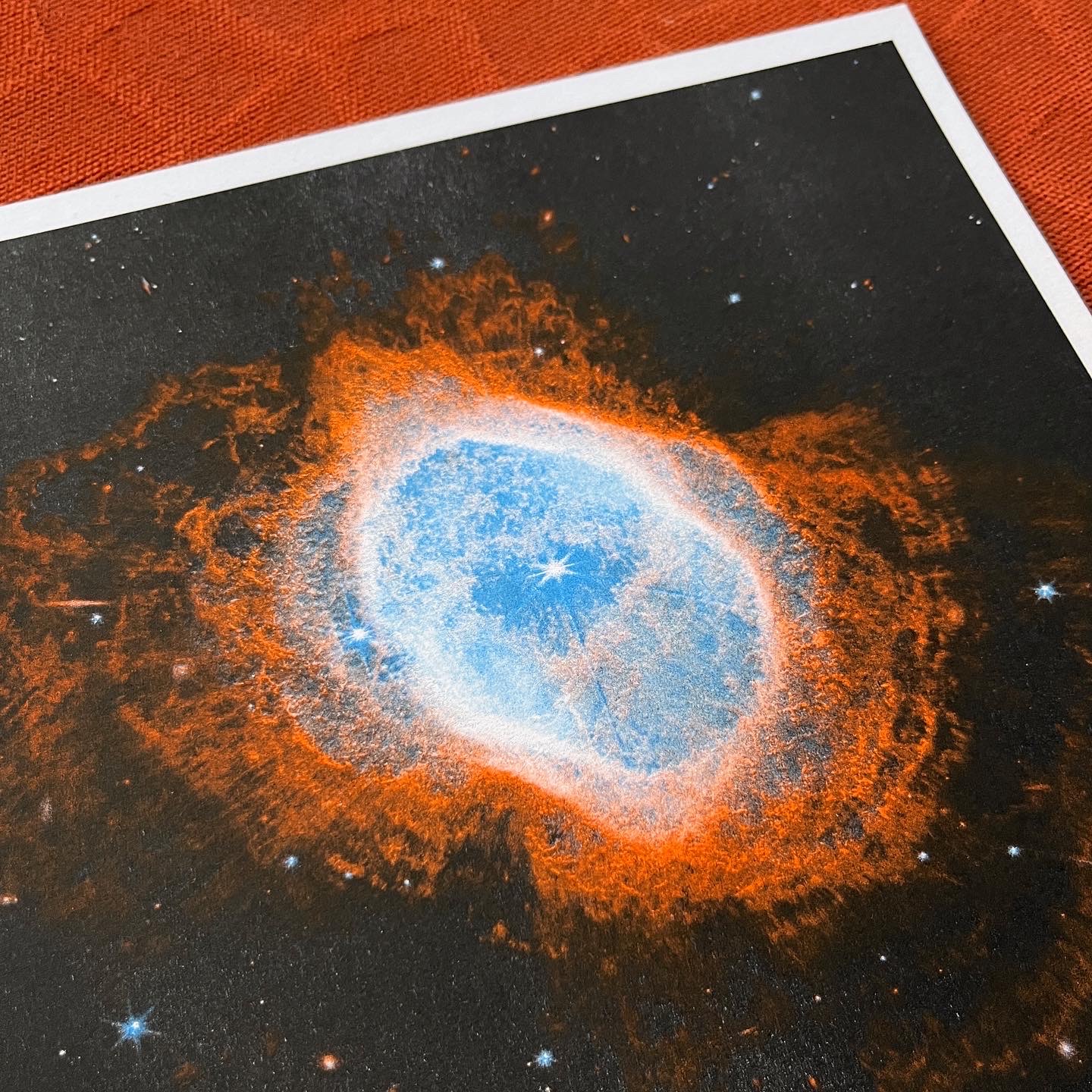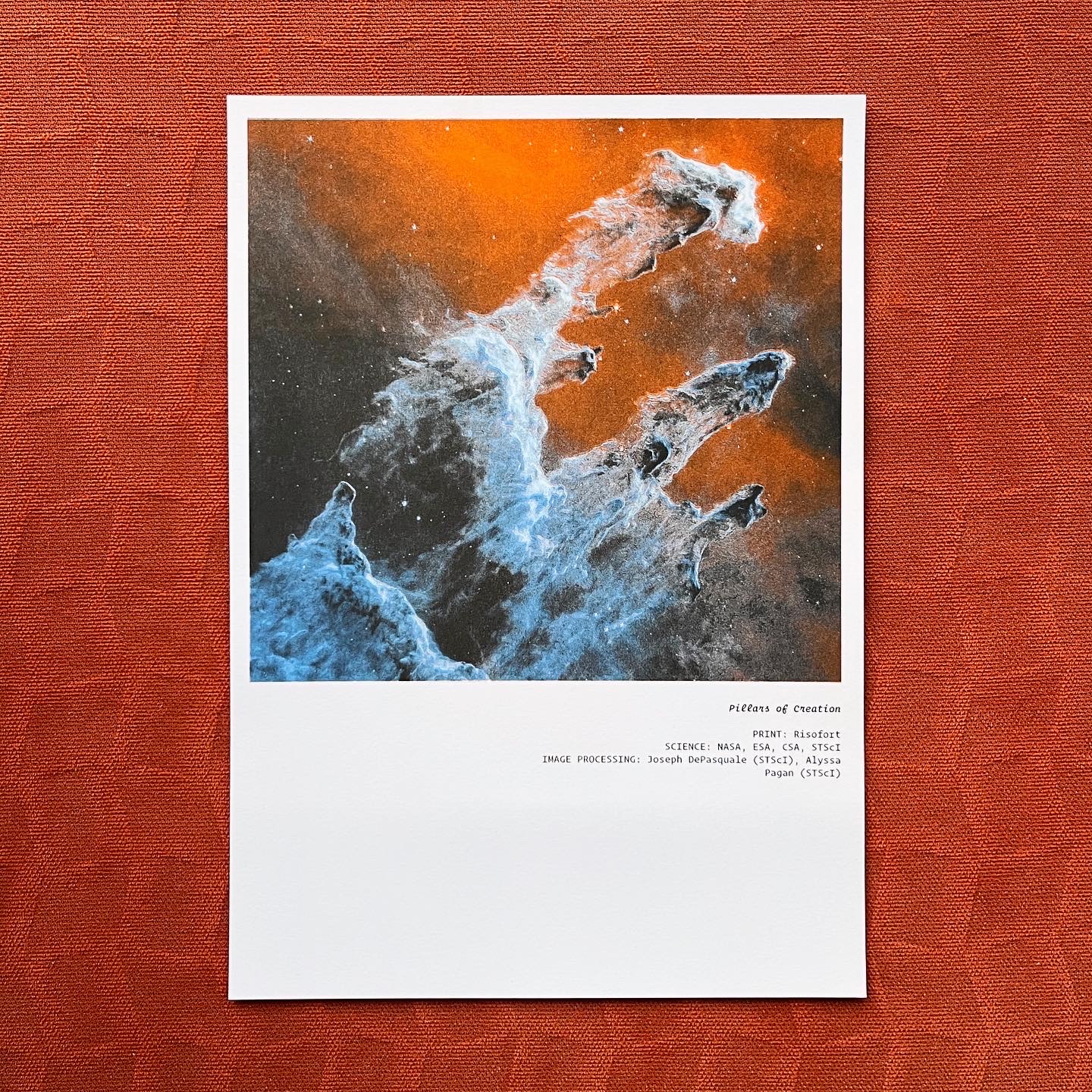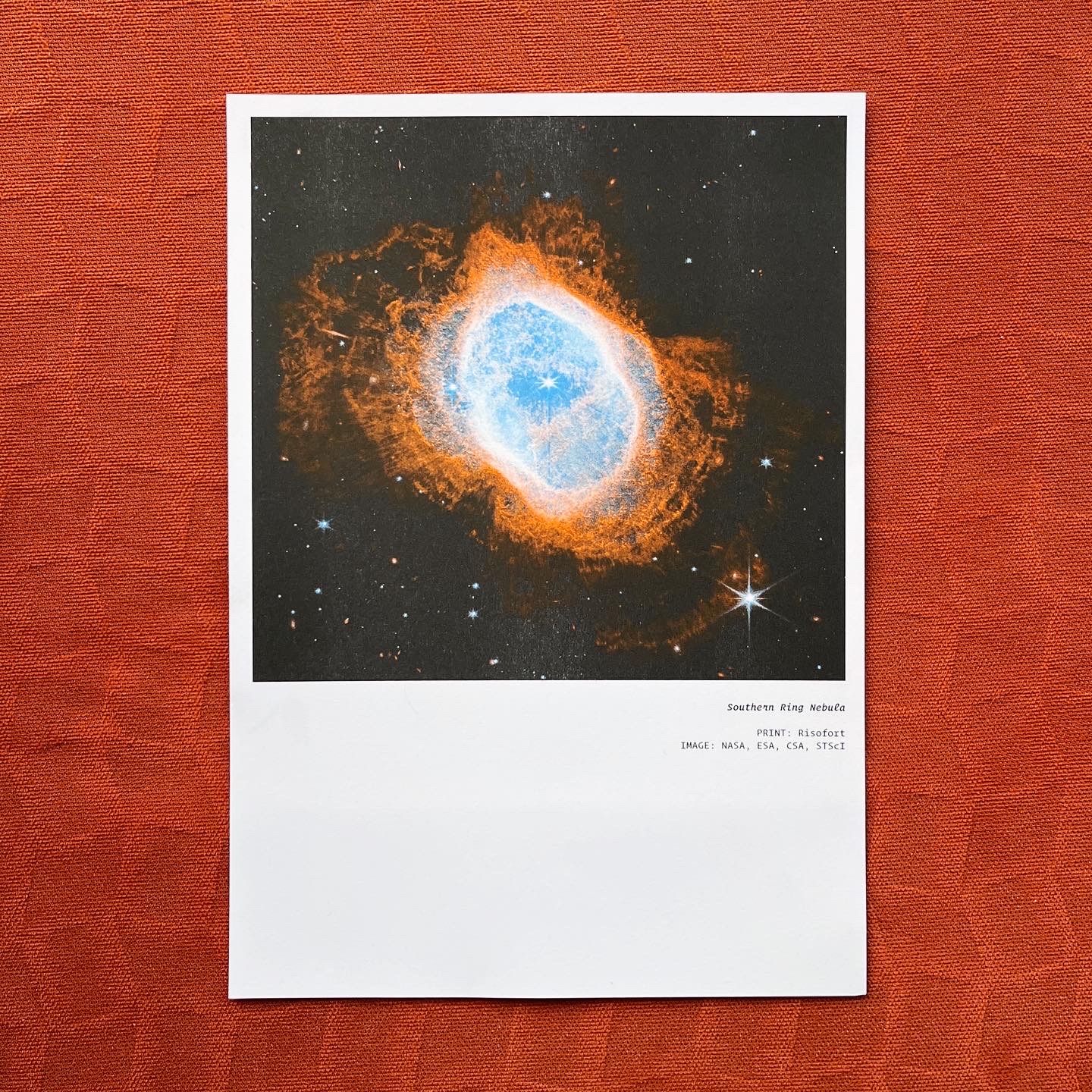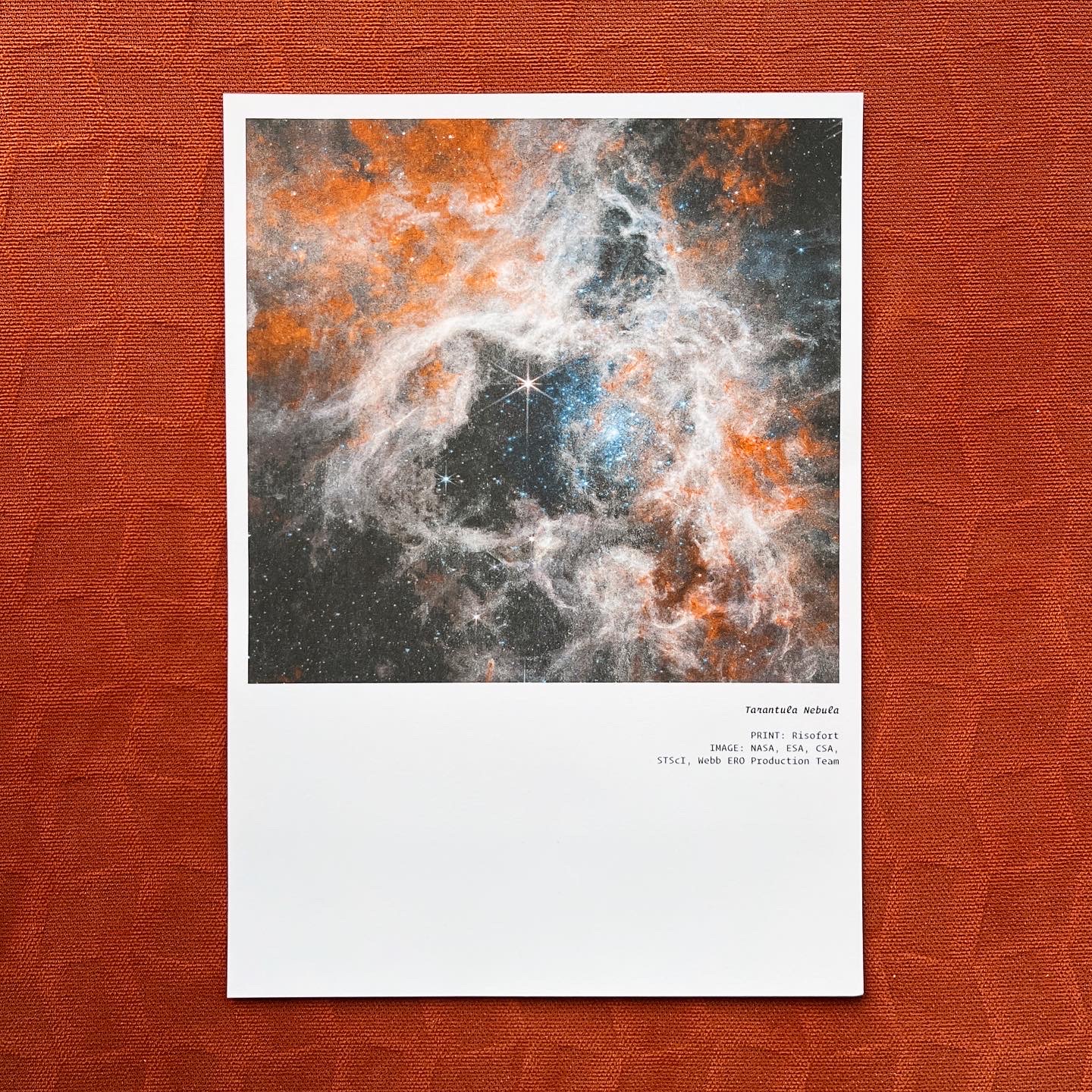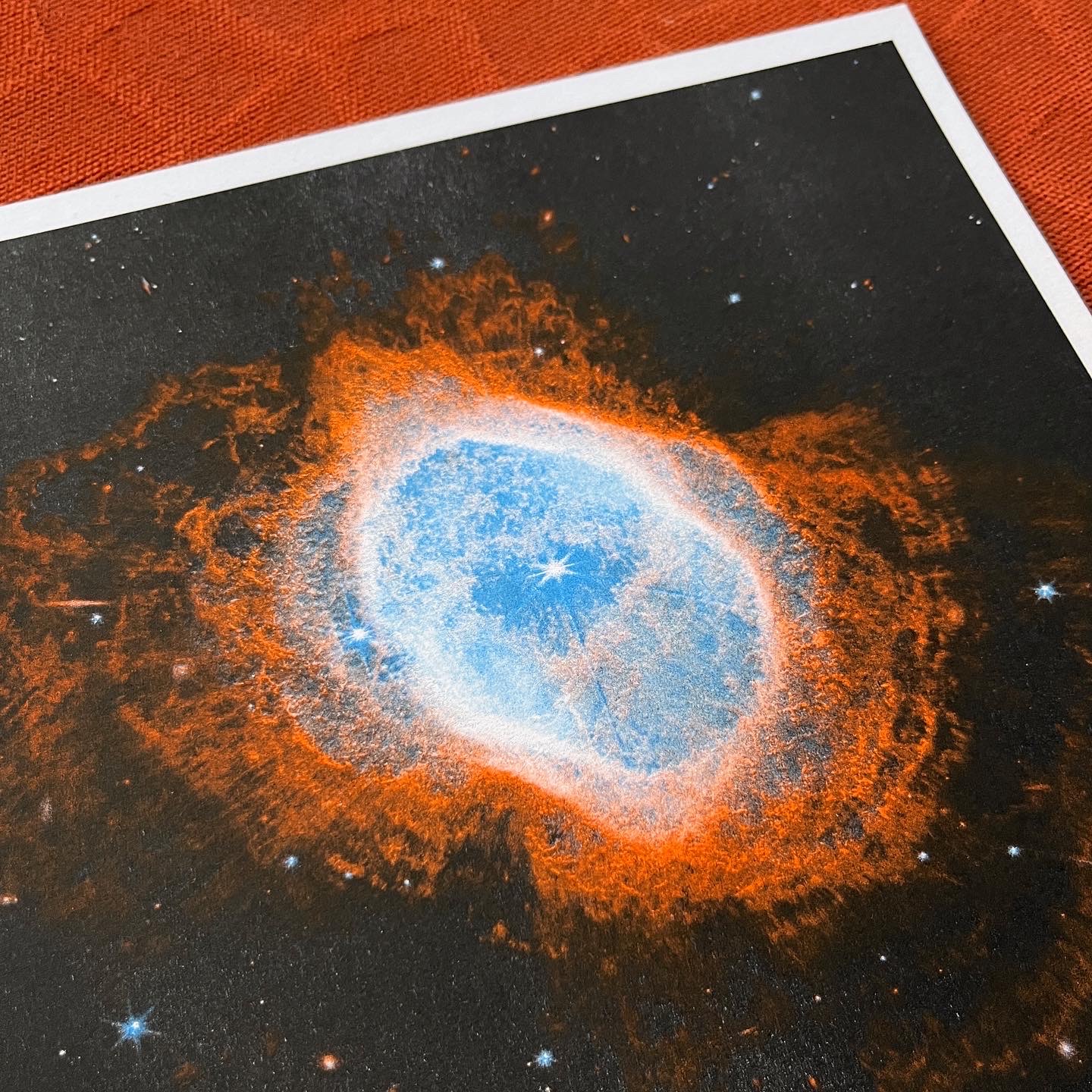 A one-time price of
€10.00
will be added to your order.
Description
Specifications
*UPDATE Feb '23* The Trio is no longer available, just very few of the Southern Ring Nebula and the Tarantula Nebula are still on stock.

The James Webb Space Telescope produces the most detailed images we have ever seen of space, of *things* in space - like stars, and nebulas and dust, and what not. Looking at these pictures released in 2022 by NASA, CSA and ESA (= a LOT of people making this possible) is truly mind blowing and also immediately made us think: it's so Riso-printable! And of course Riso printing delivers the same millions-of-light-years-resolution as the infrared JWST. Obviously.
Sticking to three colors—Cornflower, Orange and Black—we reproduced "Pillars of Creation" (SOLD OUT), "Southern Ring Nebula" and "Tarantula Nebula", available both as individual prints and as a trio (it's a bargain!). 
Pillars of Creation is the one that kind of looks like galloping horses.
SCIENCE: NASA, ESA, CSA, STScI
IMAGE PROCESSING: Joseph DePasquale (STScI), Alyssa Pagan (STScI)
The Southern Ring Nebula is the egg one.
IMAGE: NASA, ESA, CSA, STScI
Tarantula Nebula is the one which makes you think about how weird it is that the actual stars look like clichee stars. 
IMAGE: NASA, ESA, CSA, STScI, Webb ERO Production Team
The three images were processed by us through the Spectrolite App — thank you for this great open source tool!
Edition of 25, 210x297mm
Printed in Cornflower, Orange, Black
Paper: Fedrigoni Freelife Cento 260g (100% recycled paper)