»Import Export 2« by Richard Klippfeld (SB-001)
by
in
posted

March 12, 2023
»Import Export 2« by Richard Klippfeld (SB-001)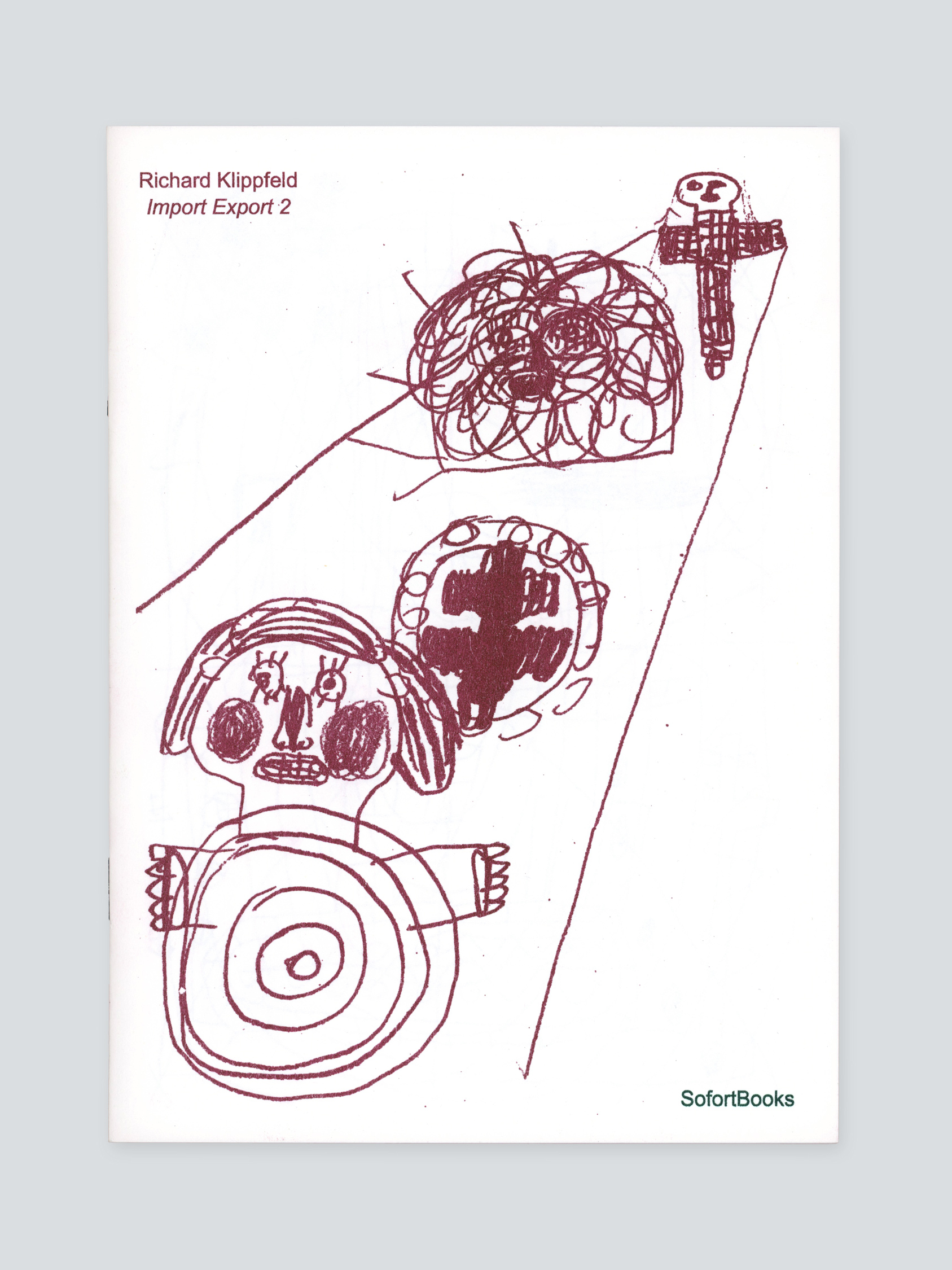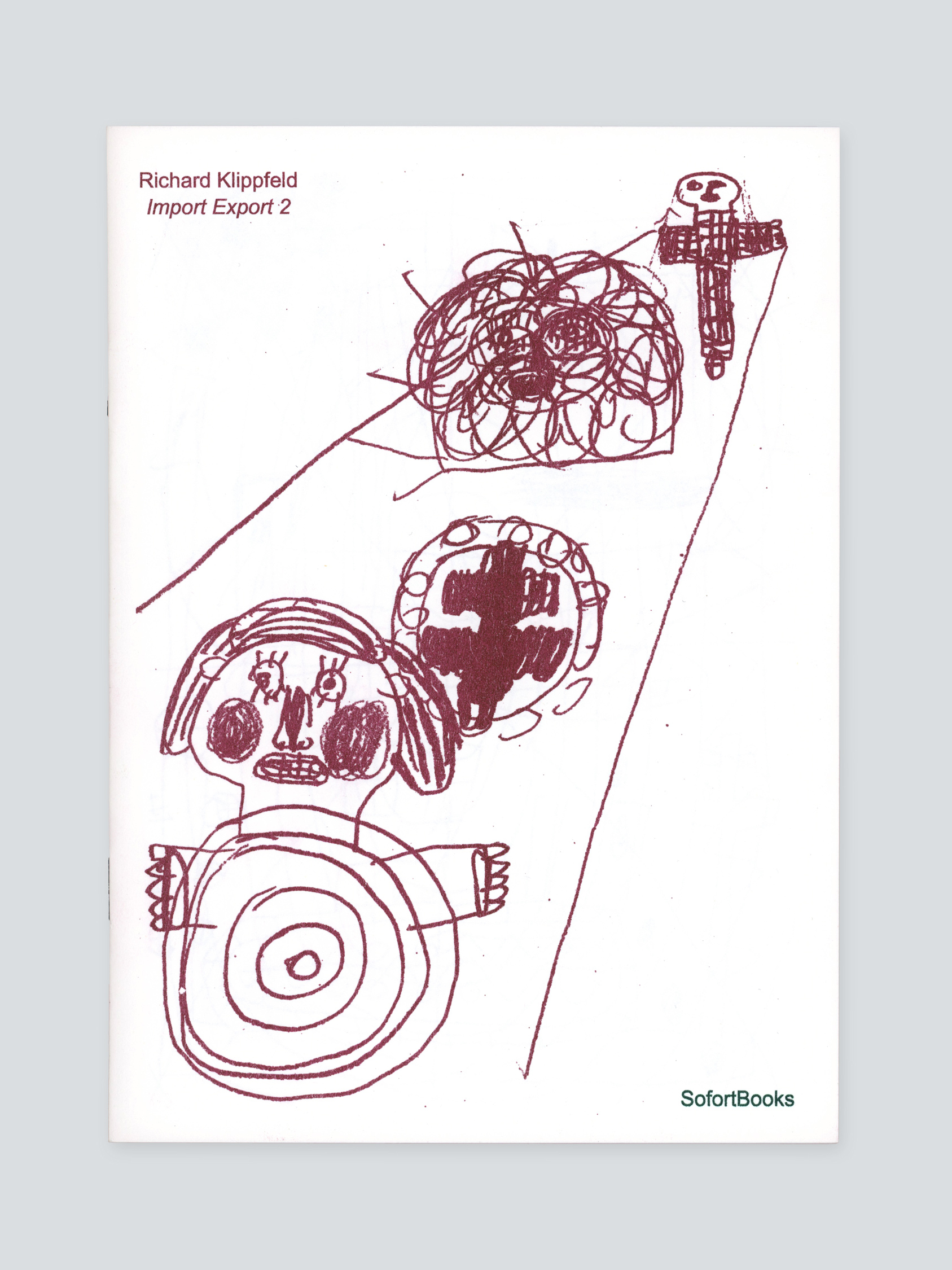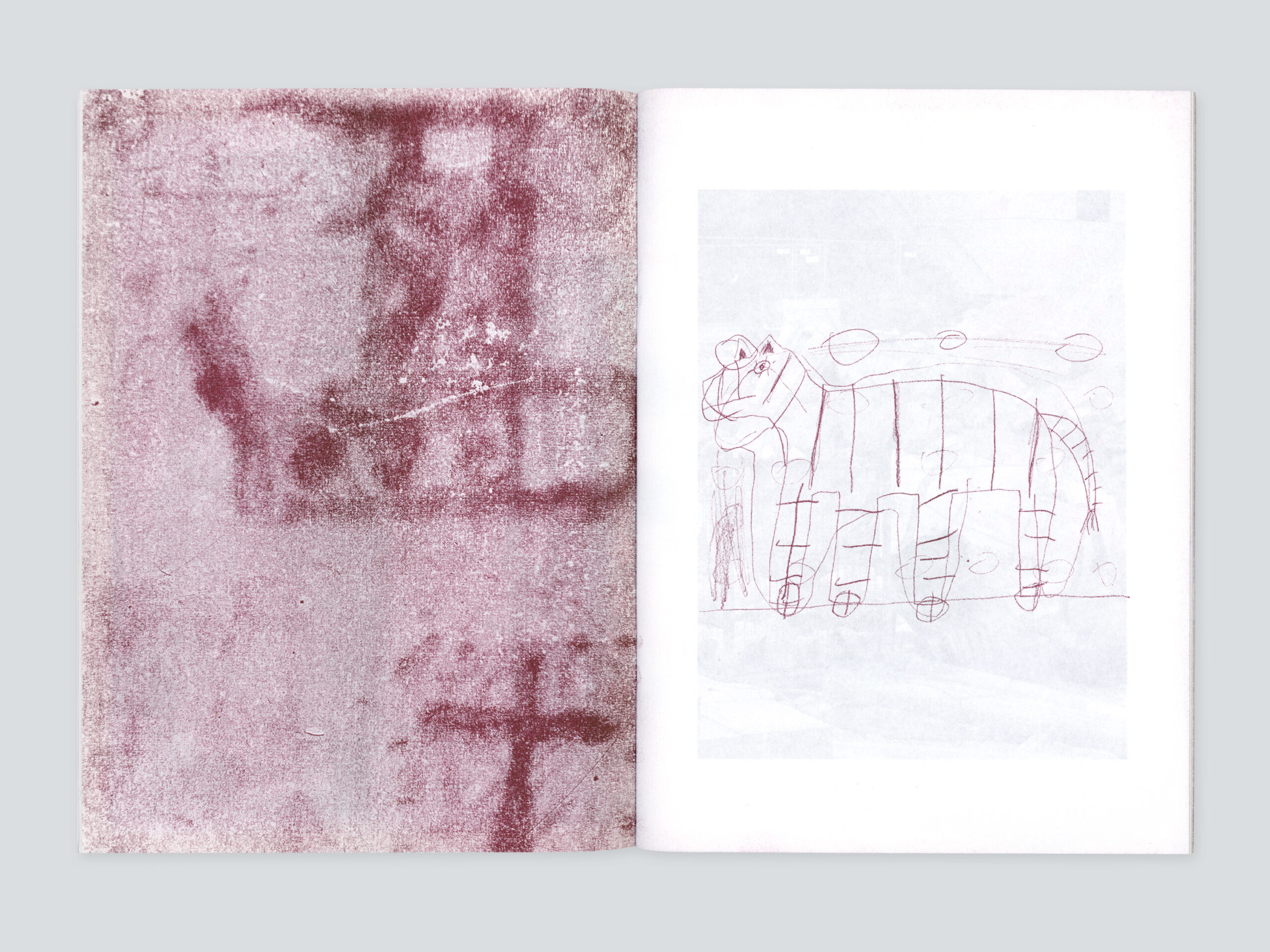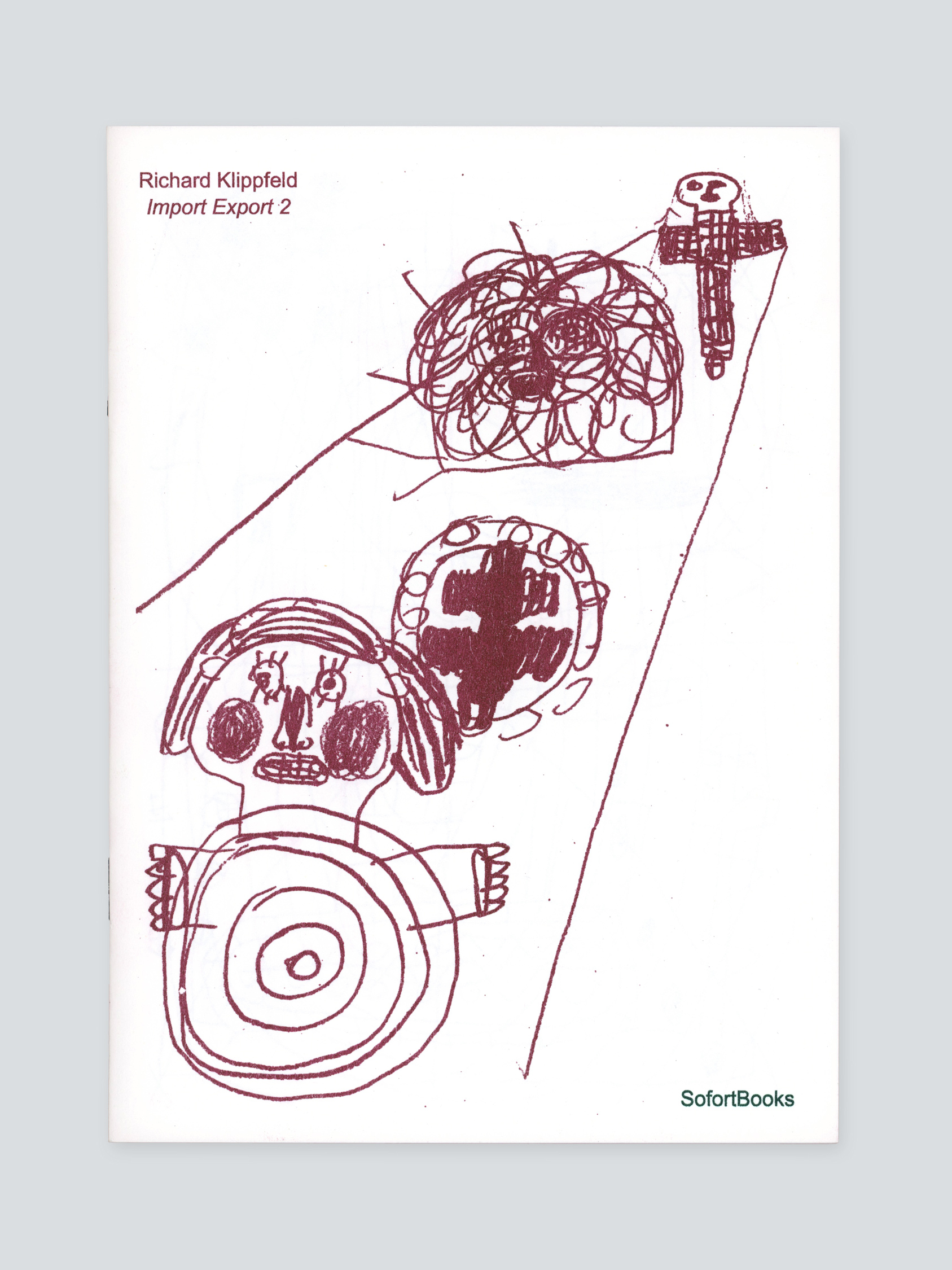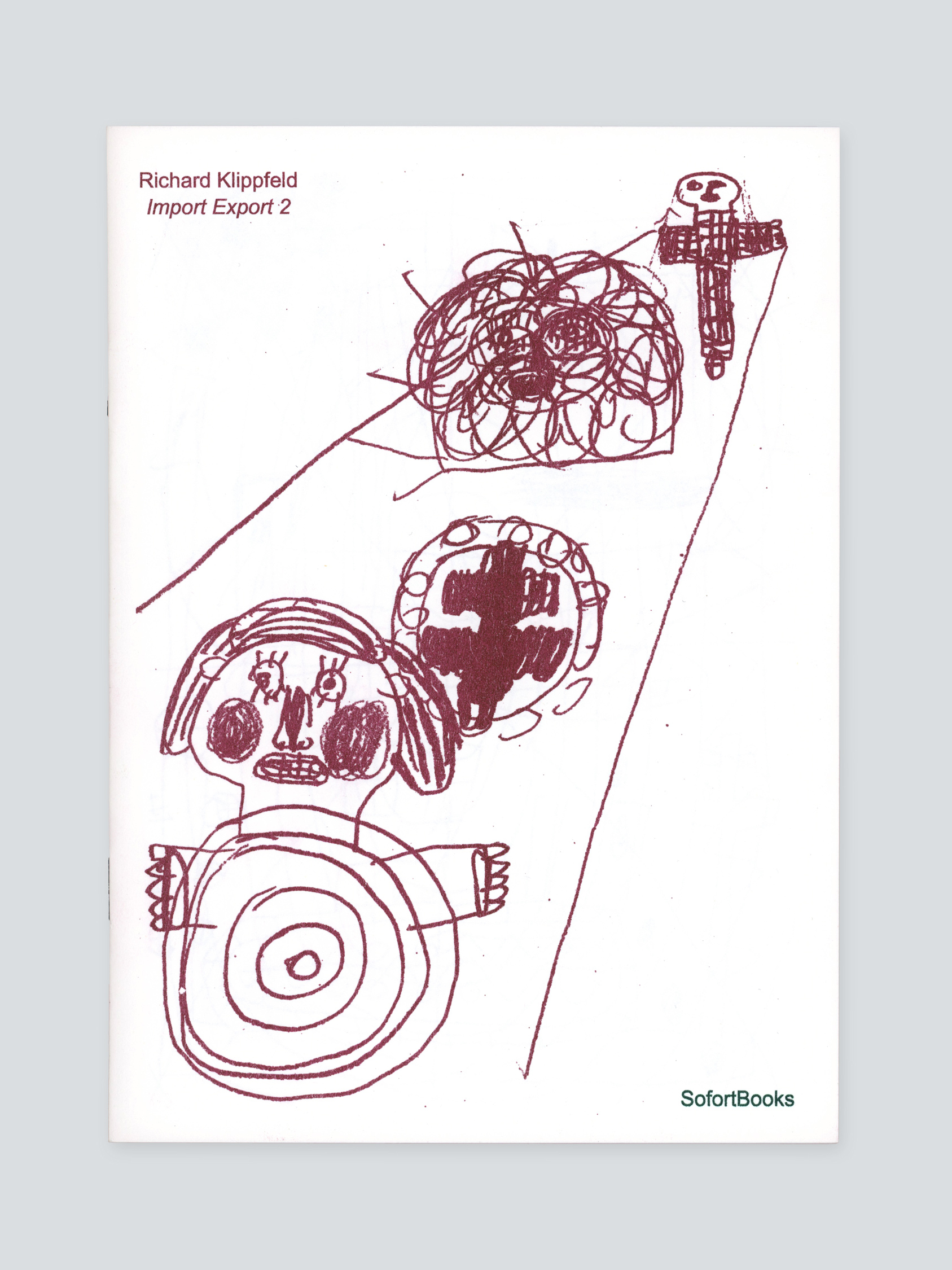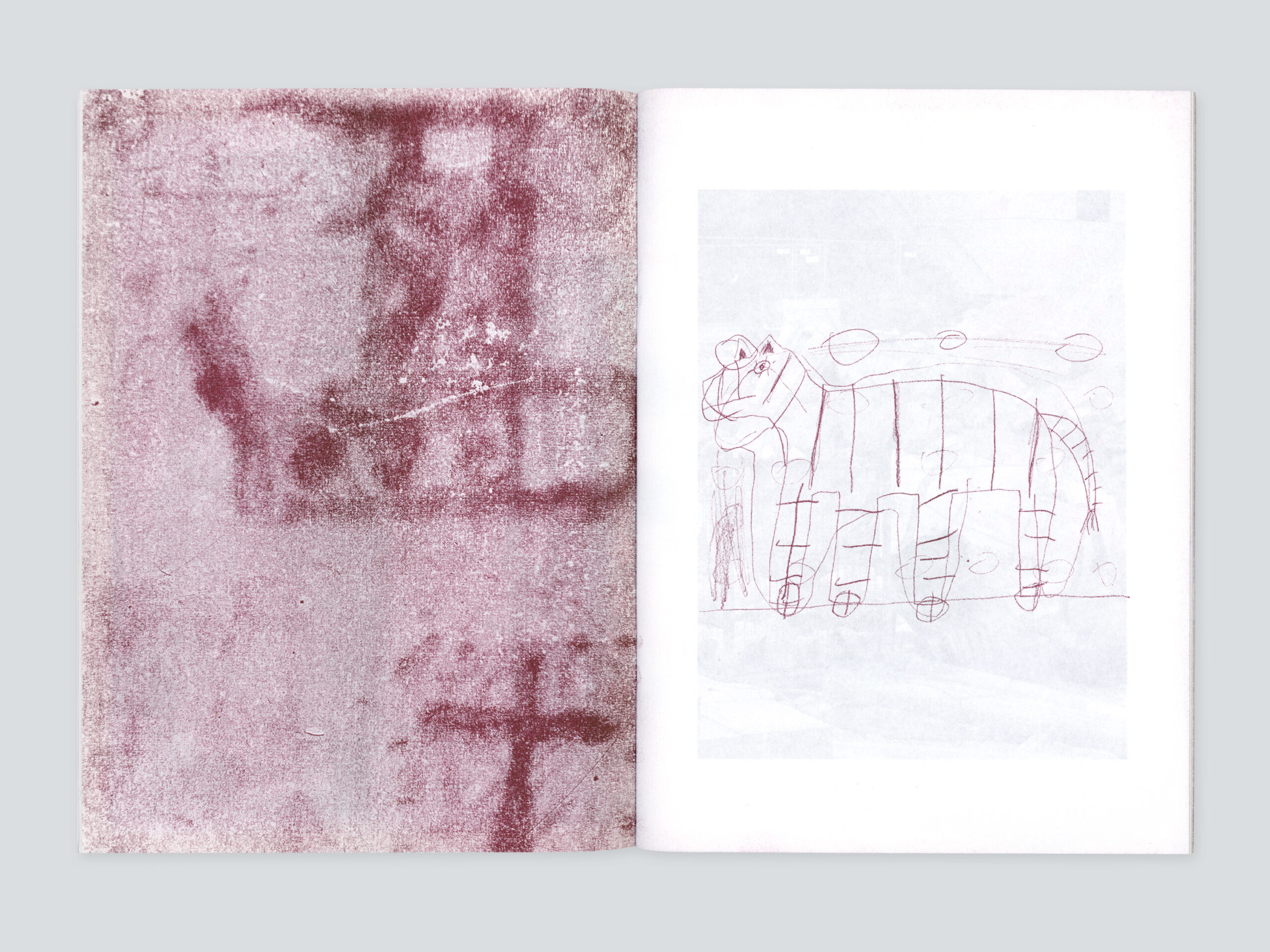 A one-time price of
€10.00
will be added to your order.
Description
Specifications
SB-001
SofortBooks' 1st release is by Viennese artist Richard Klippfeld.
»Import Export 2« erscheint unregelmäßig und beinhaltet Zeichnungen, Fotos, Memes, Scans, Kopien, Screenshots, Textfragmente und Müll aus dem Archiv von Richard Klippfeld. 
Ziel der Reihe ist es, Teile des Archivs einer breiteren Öffentlichkeit niederschwellig zugänglich zu machen und durch die Möglichkeiten der fotografischen Reproduktion Unterschiede, Gemeinsamkeiten und neue Bedeutungszusammenhänge zwischen den Objekte herauszuarbeiten.
Organisiert in der sequentiellen Logik der Doppelseite innerhalb einer Publikation, bilden diese die Grundlage für neue Arbeiten und die Erweiterung einer zeichnerischen Praxis.
Zine: Edition of 40+20, 135x186mm, 28pp, saddle stitch binding
Printed in Burgundy & Hunter Green
on Fedrigoni Arena Natural Rough 120g + 90g
Art Print: Edition of 20, 210x297mm
Printed in Burgundy & Hunter Green
on Fedrigoni Arena Natural Rough 200g
Edition Split: 40 (Artist)/60 (Publisher)