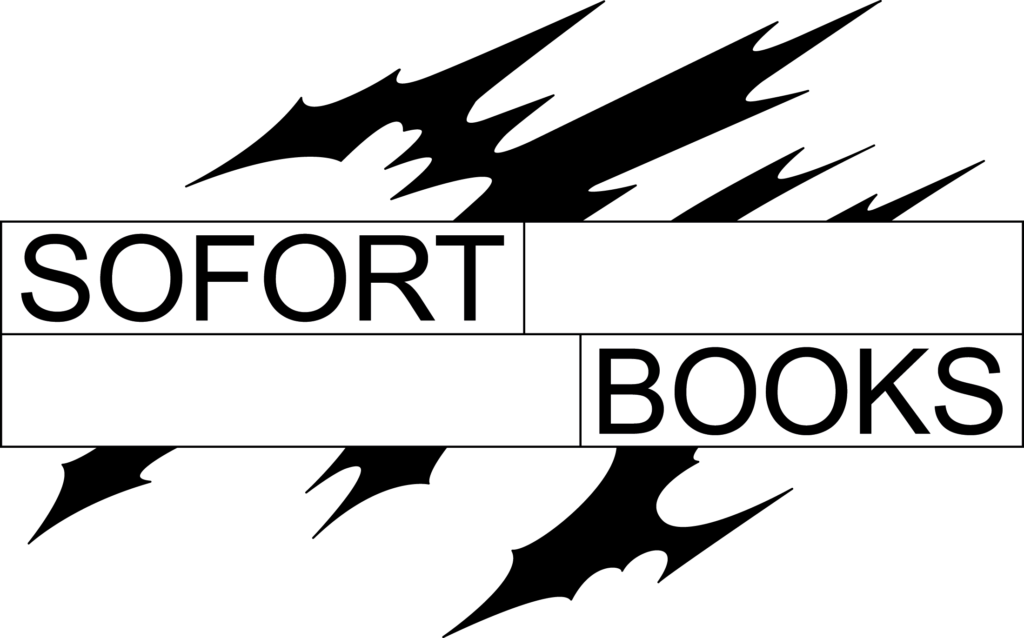 Time never meant much, it's a matter of urgency and narrative.

About
SofortBooks is a Hamburg-based publisher.

SB-002 OUT NOW
Moshpit ABC by Louise Vind Nielsen

SB-001 (August, 2022)
Import Export 2 by Richard Klippfeld
Moshpit ABC - Louise Vind Nielsen
In Moshpit ABC, Louise Vind Nielsen explores the phenomenon of the moshpit—blurry, wild, and chaotic as it may seem—through a very clean and orderly structure: the alphabet. A is for Anarchy, B is for Break Something, C is for Care. Next to a collection of personal anecdotes ("It's the first part of my autobiography", the author explains to us half joking, half serious), we find lyrics, quotes from novels, theoretical texts, movies, and also more ephemeral messages like writings on the wall of a loo in a squatted house. They function as starting points into the nuances of a (sub)cultural practice which remains never fully graspable as either/or. Louise takes us with her into "the pit" and becomes a relentless narrator: at times funny, at others philosophical, always casually honest.

SB-002
Moshpit ABC
Louise Vind Nielsen

Published March, 2023
Edition of 50 (Zine) + 50 (Edition)
Zine
Riso printed in Fluo Orange and Orange
40 pages
170x120mm
Numbered
Poster
Riso printed in Orange & Black
A2 on Fedrigoni Arena Natural Rough 120g
Import Export 2 - Richard Klippfeld
SofortBooks' 1st release is by Viennese artist Richard Klippfeld.
»Import Export 2« erscheint unregelmäßig und beinhaltet Zeichnungen, Fotos, Memes, Scans, Kopien, Screenshots, Textfragmente und Müll aus dem Archiv von Richard Klippfeld.
Ziel der Reihe ist es, Teile des Archivs einer breiteren Öffentlichkeit niederschwellig zugänglich zu machen und durch die Möglichkeiten der fotografischen Reproduktion Unterschiede, Gemeinsamkeiten und neue Bedeutungszusammenhänge zwischen den Objekte herauszuarbeiten.
Organisiert in der sequentiellen Logik der Doppelseite innerhalb einer Publikation, bilden diese die Grundlage für neue Arbeiten und die Erweiterung einer zeichnerischen Praxis.
SB-001
Import Export 2
Richard Klippfeld

Published August, 2022
Edition of 20 + 40
Riso printed in Burgundy
16 pages

Numbered