We are all very anxious (Zine)
by
in
posted

October 25, 2022
We are all very anxious (Zine)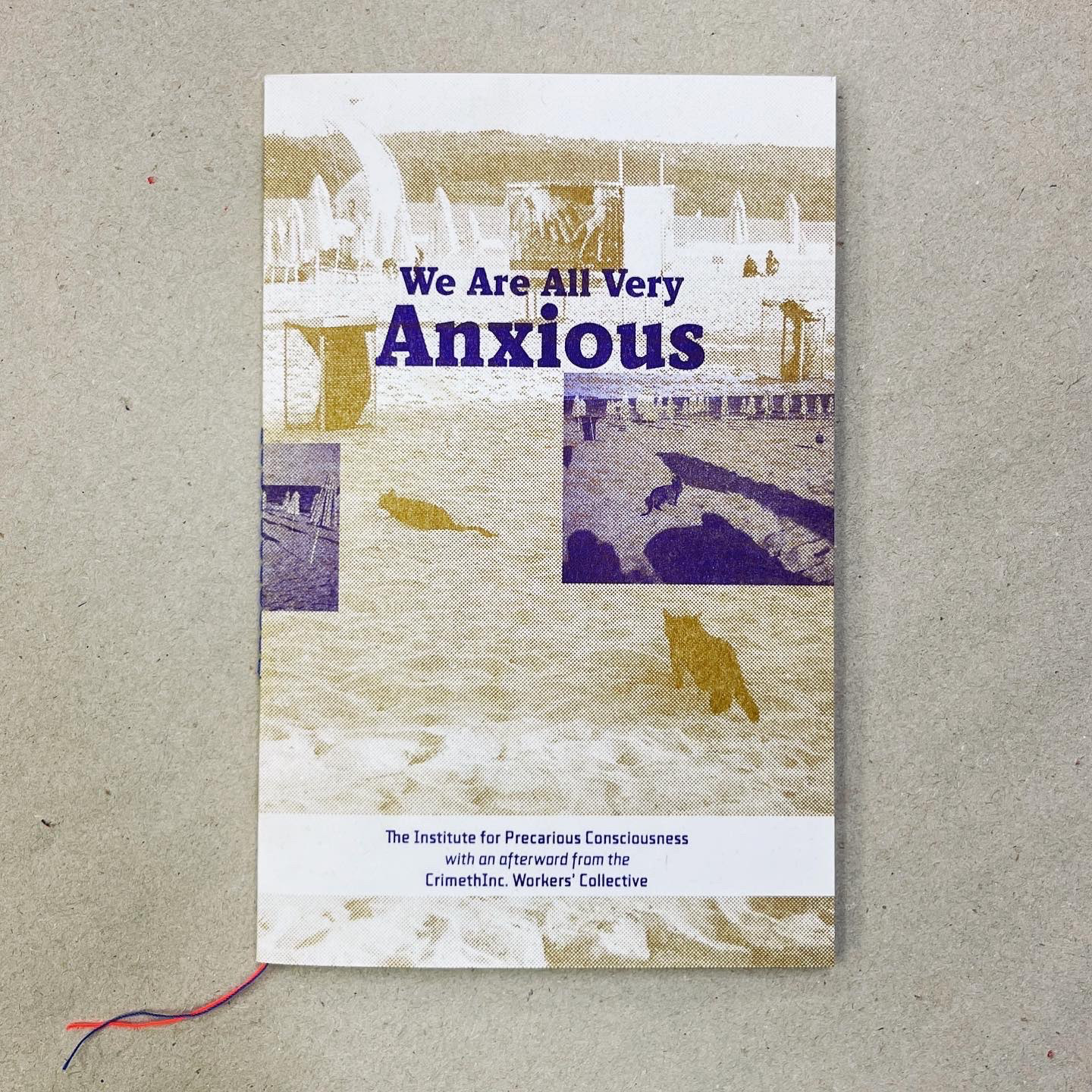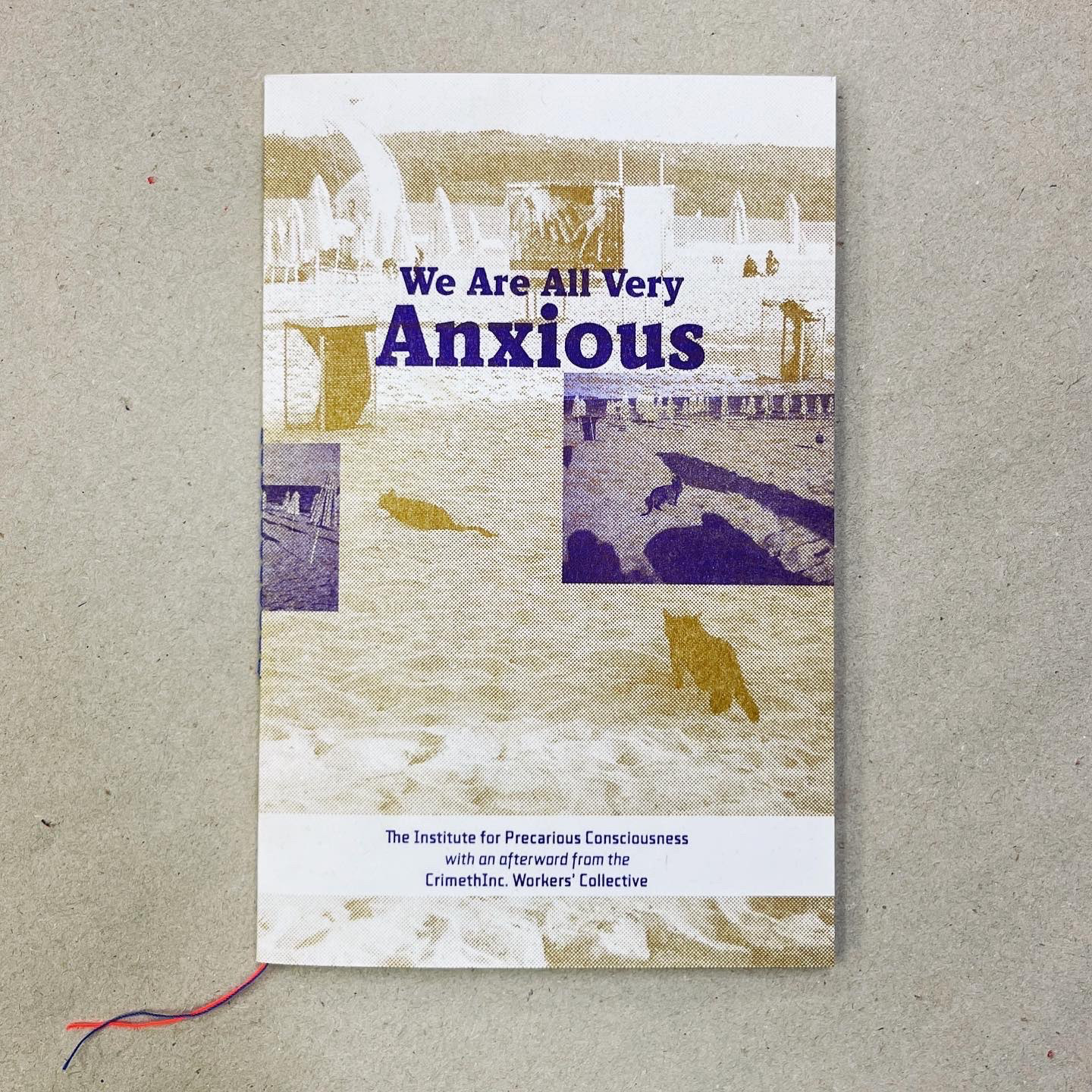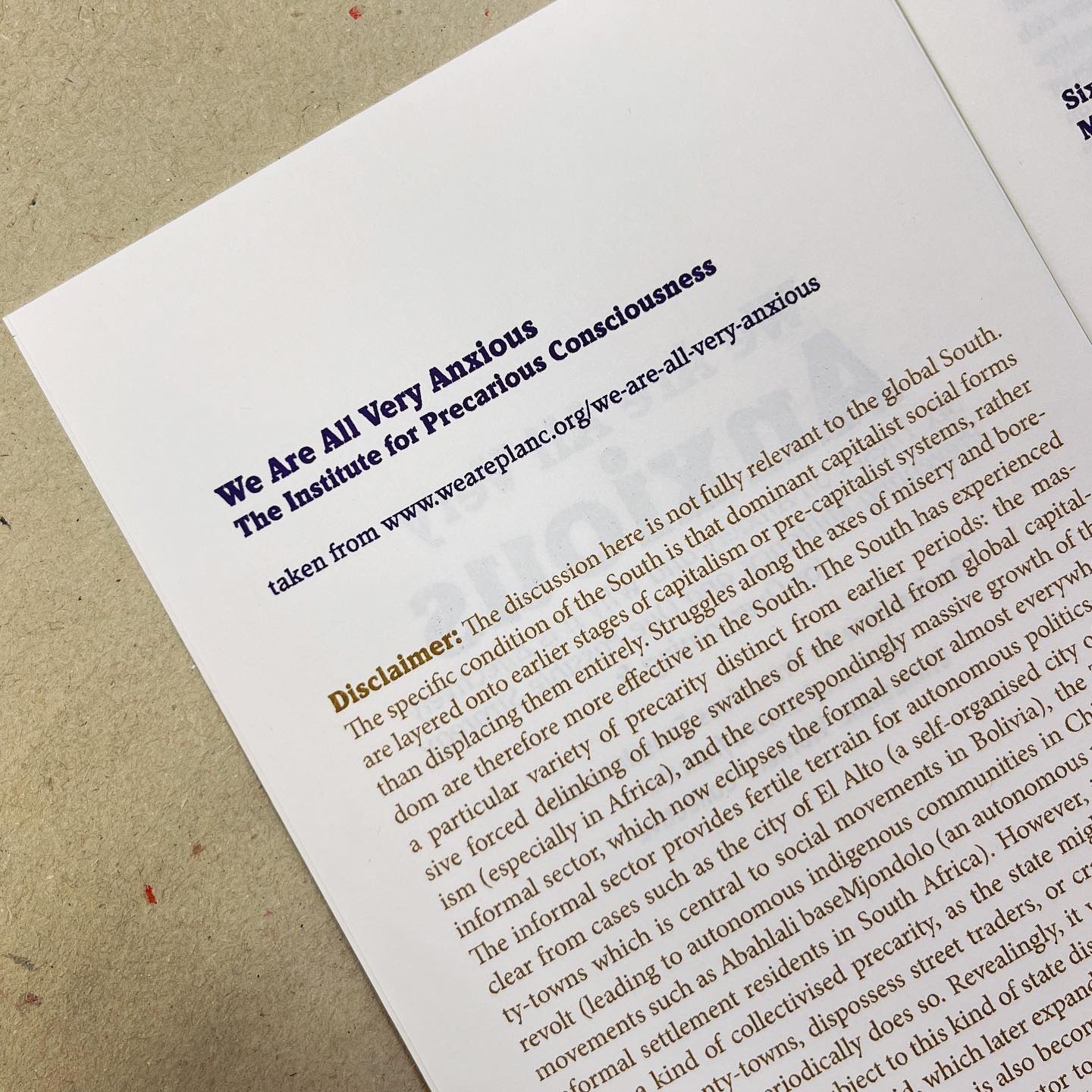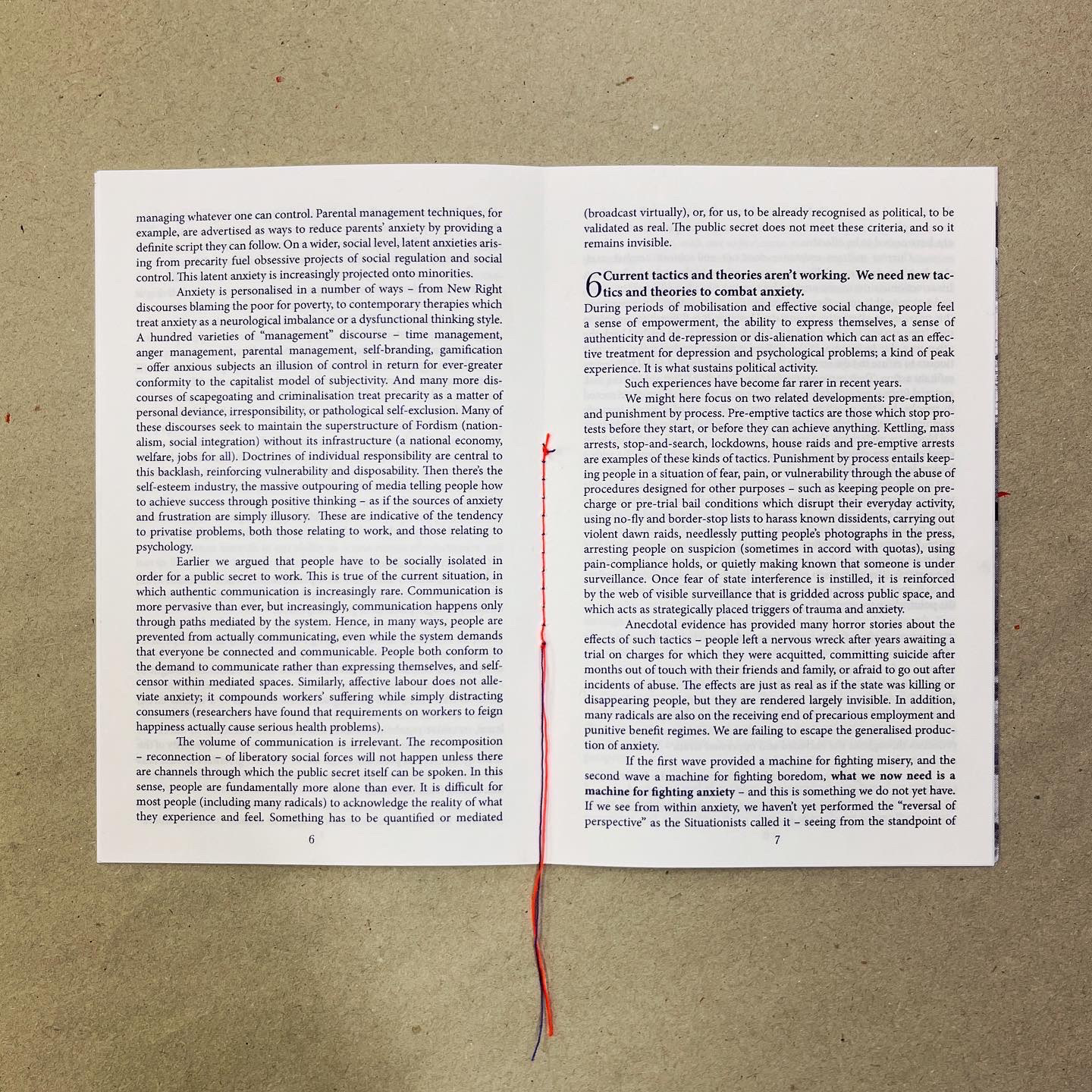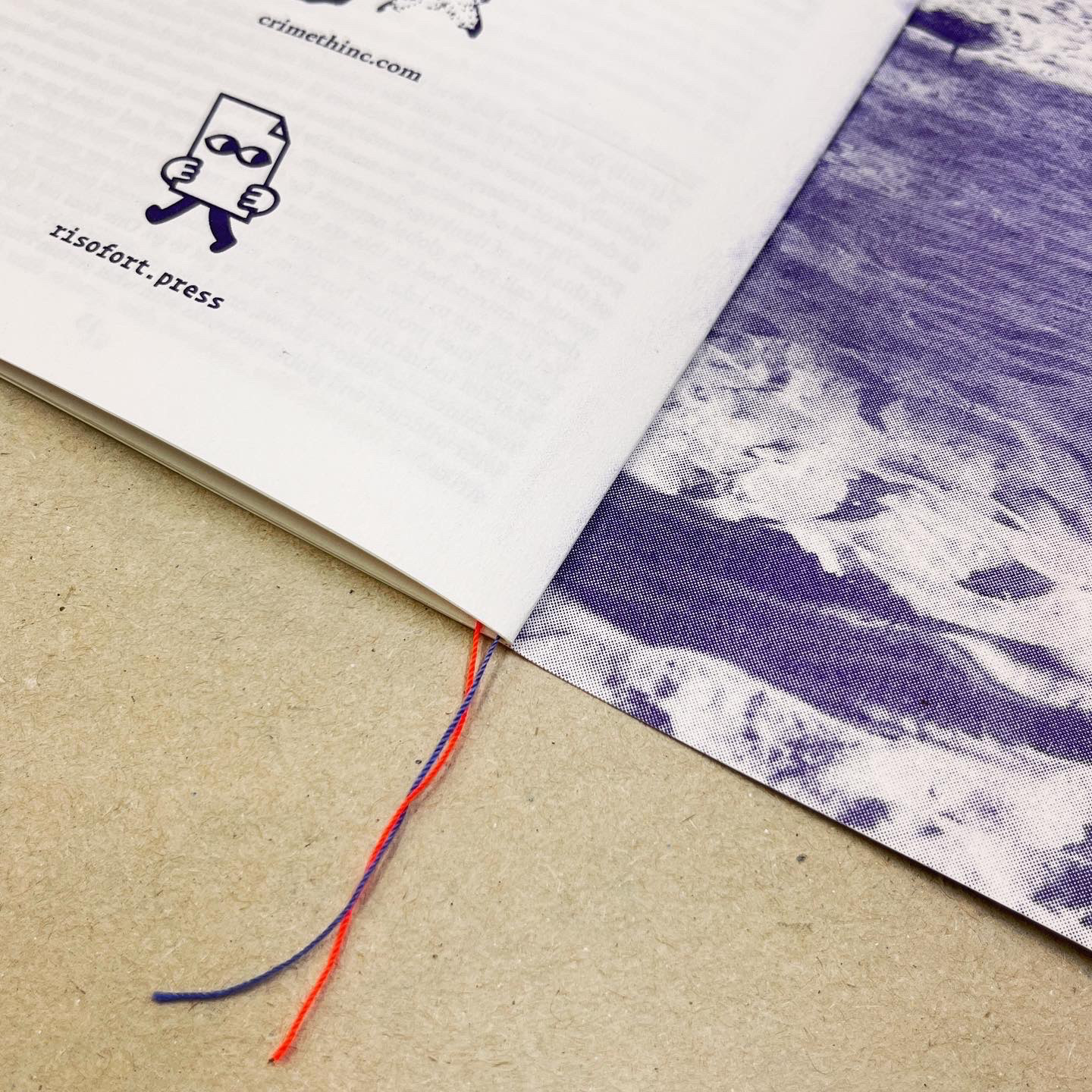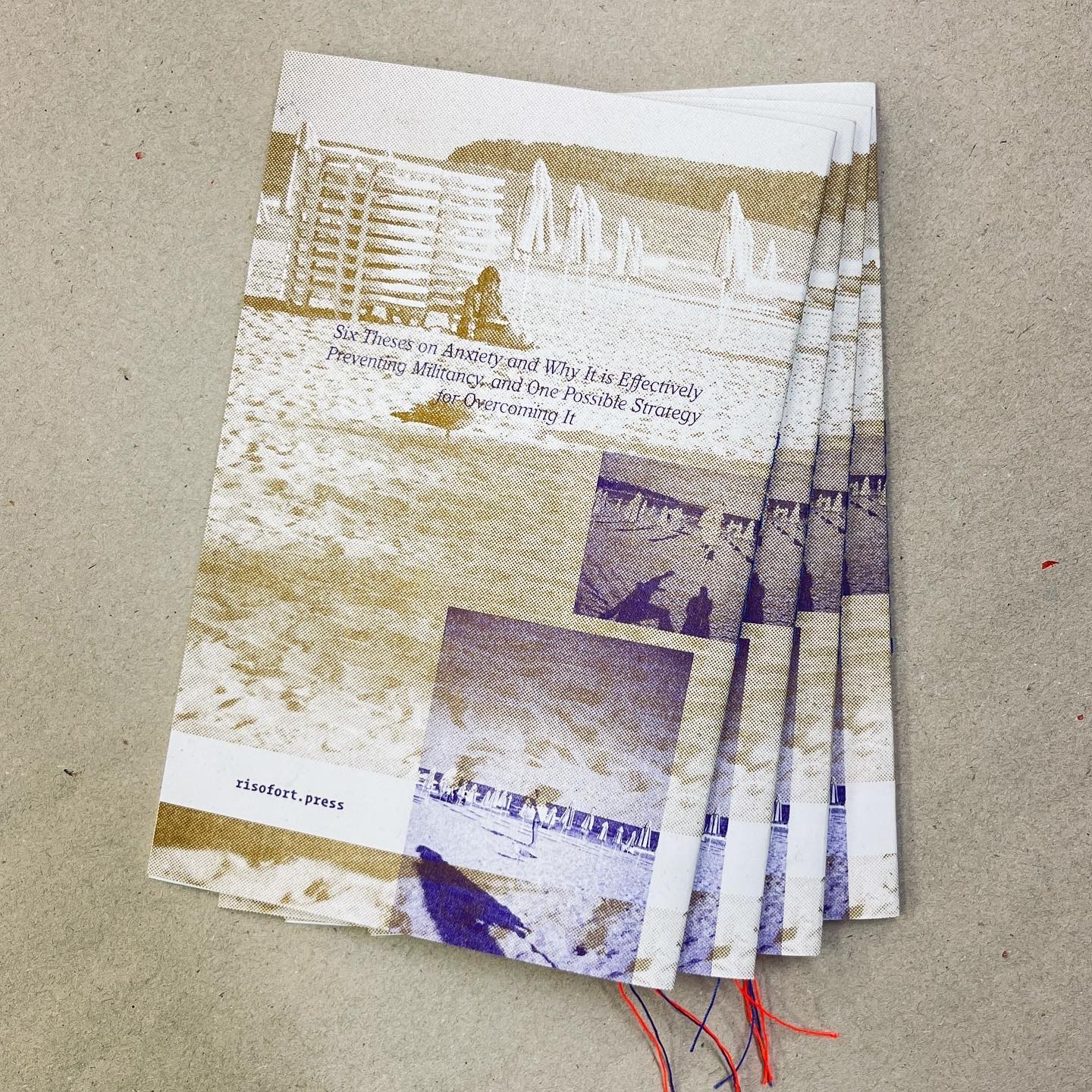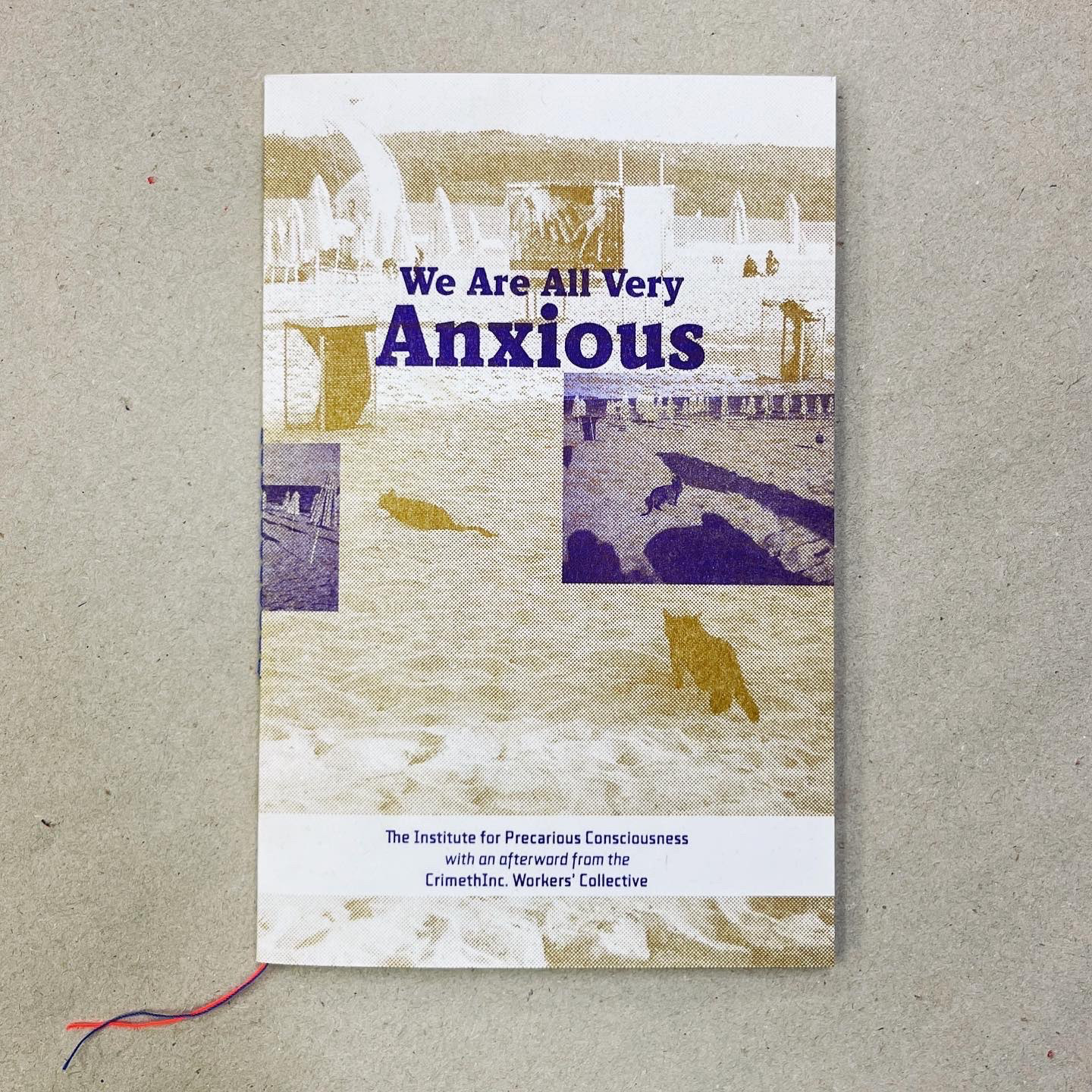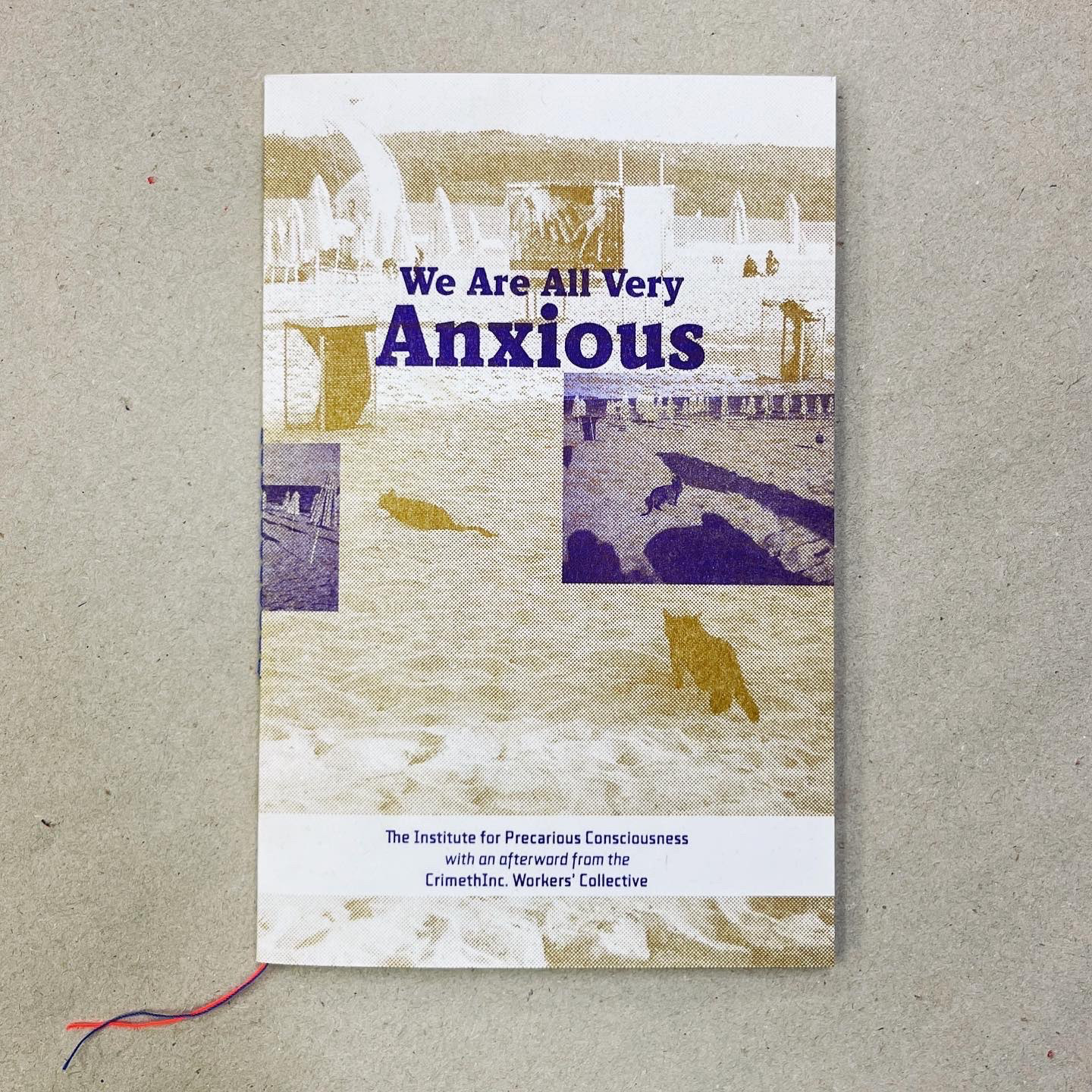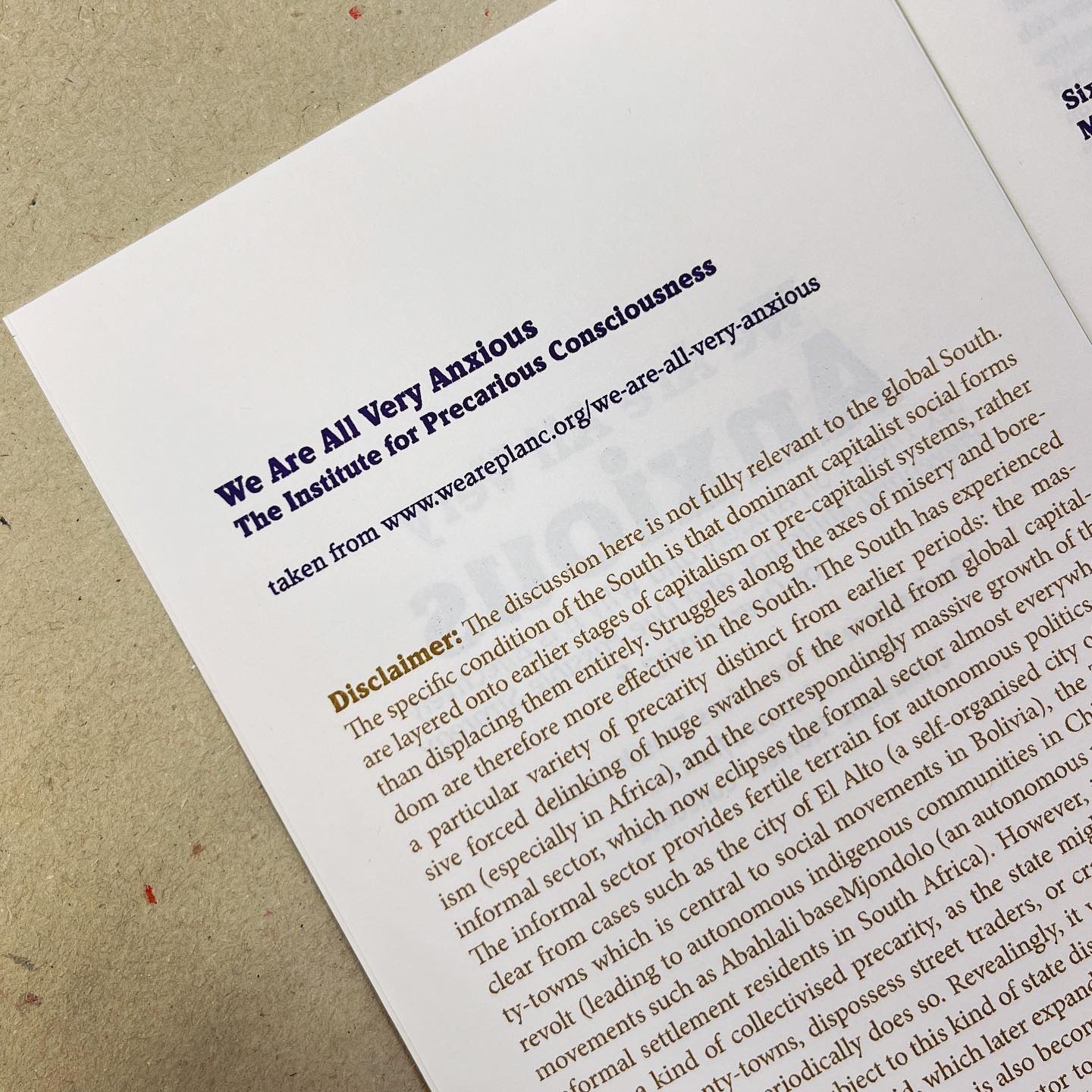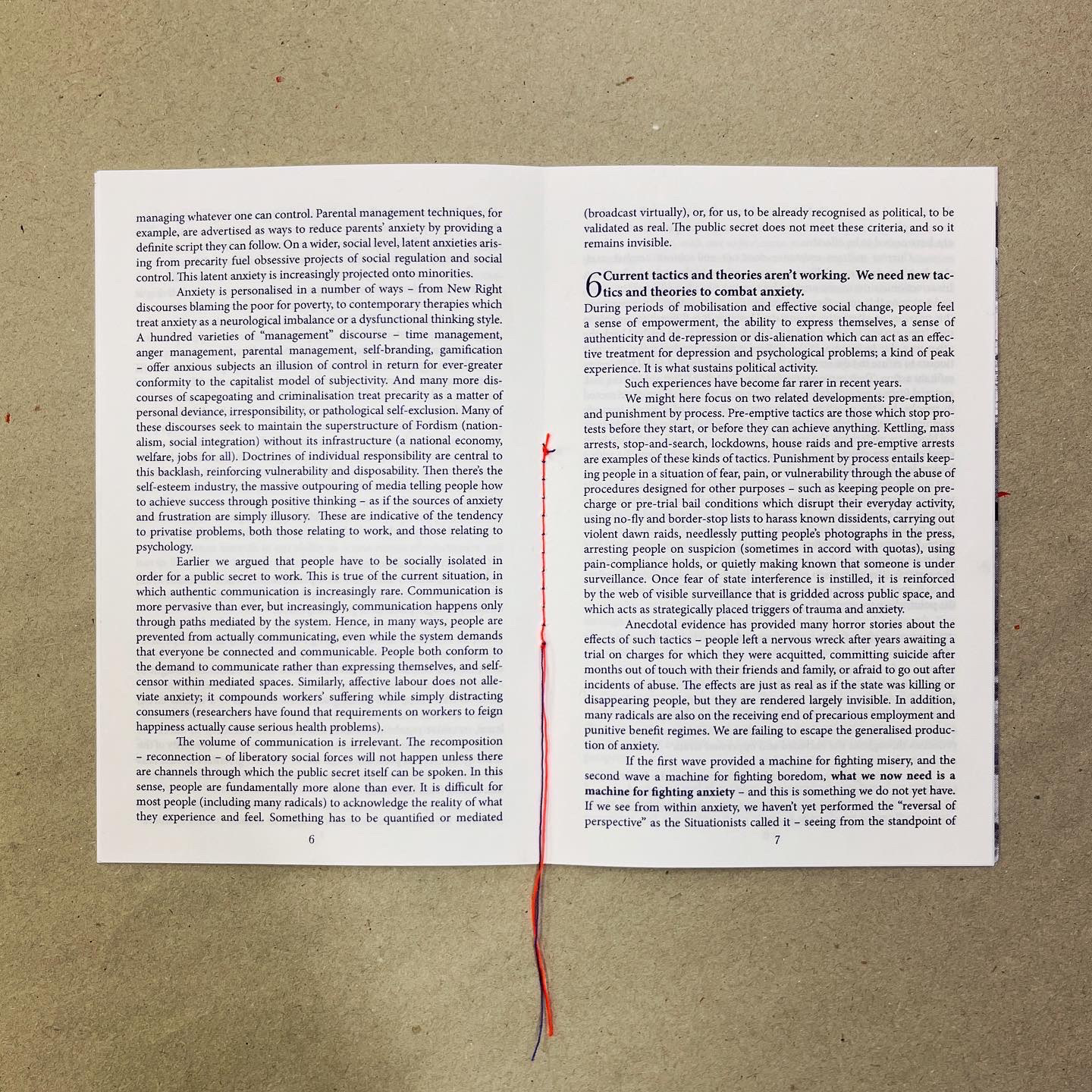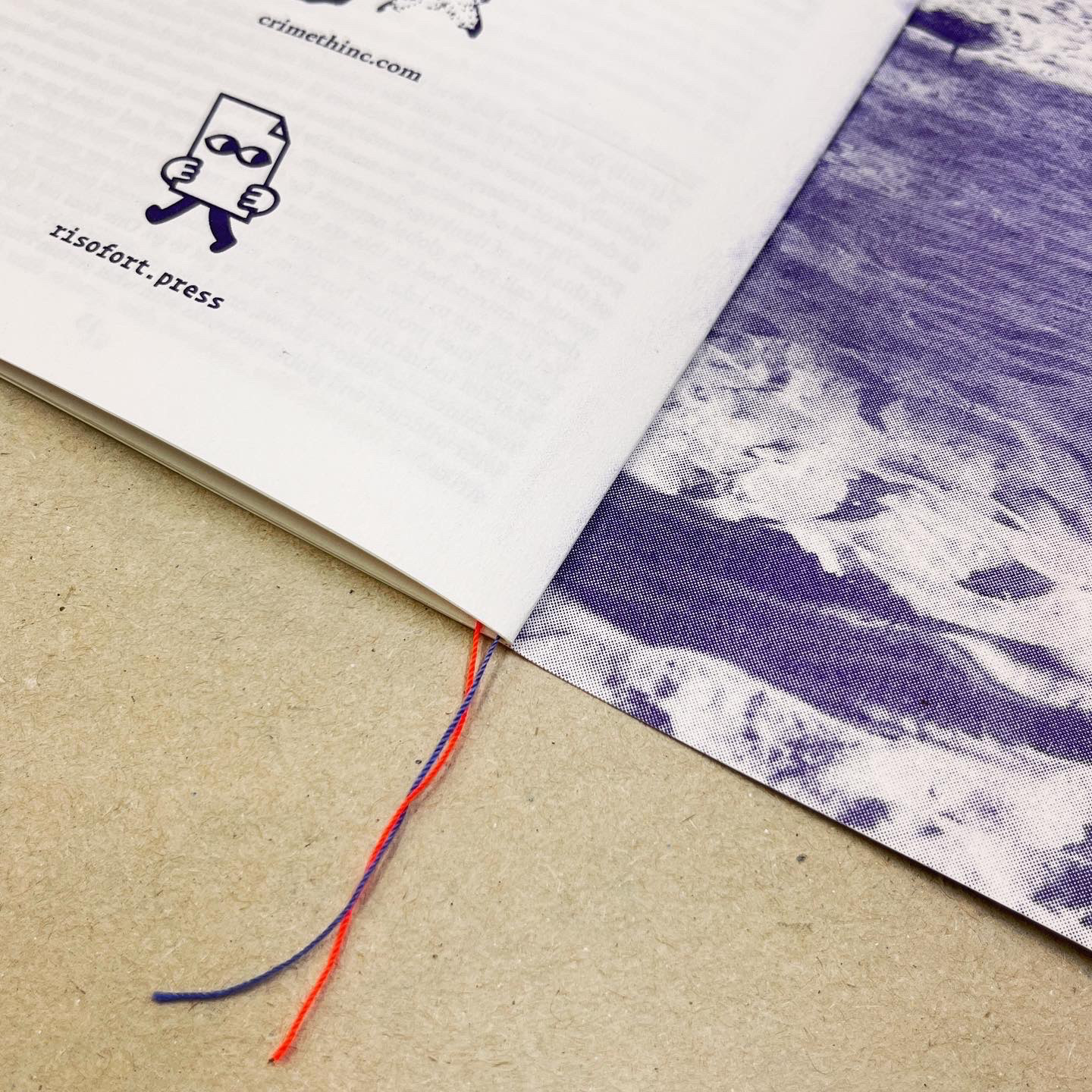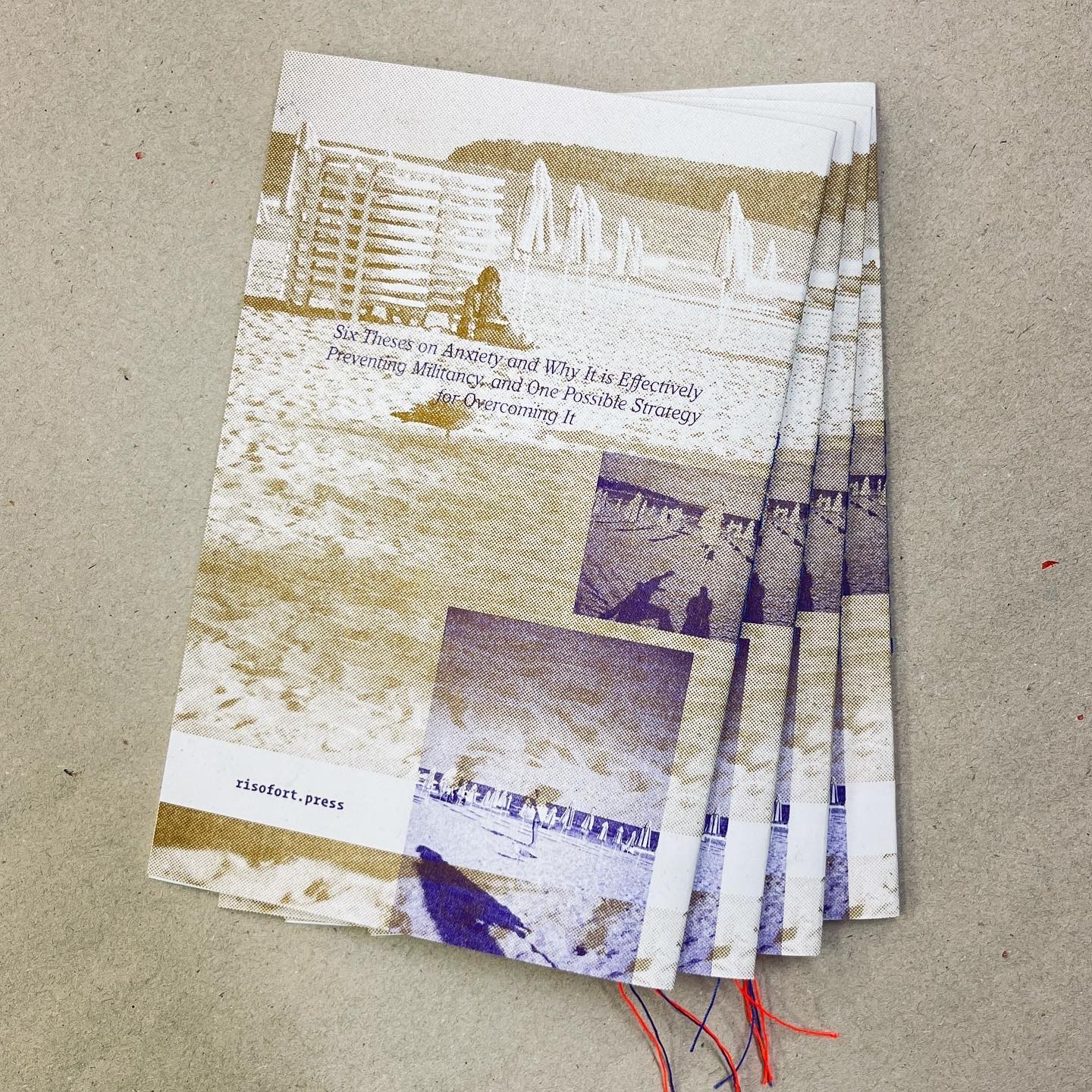 A one-time price of
€5.00
will be added to your order.
Description
Specifications
»We are all very anxious« looks at what we tend to consider a personal, psychological issue: Anxiety.
Rather than individualising and patheologising this widely prevailing affect, the authors (the rather mysterious 'Institute for Precarious Conciousness') spill the "public secret" — we are ~all~ anxious and it's rooted in the way we are forced to act in this society, under constant pressure to communicate, react, and perform, in mediated, surveilled spaces. Or, as Mark Fisher highlighted the zine's essence: "Everything's boring, no one is bored."
Strategies against boredom (such as punk) have been largely absorbed by capitalism. The text argues that we need new strategies against the more and more prevailing affect anxiety, ways "to produce the click — the moment at which the structural source of problems suddenly makes sense in relation to experiences."
This is a bootleg zine. We reprinted the text available via CrimthInc, in a tight Purple/Flatallic Gold (inks) and Purple/Fluo Orange (threads) combo. Cover collage by Lizard, available through our shop or from Plan C, were it was originally published.
Edition of 50, 128x197mm
Printed in Purple & Flatallic Gold
Paper: Fedrigoni Arena Natural Rough 120g & Freelife Kendo 260g (Cover)
Sewn binding with Purple and Neon Orange thread