GUMMIKOSMOS (A1 Poster)
by
in
posted

October 4, 2020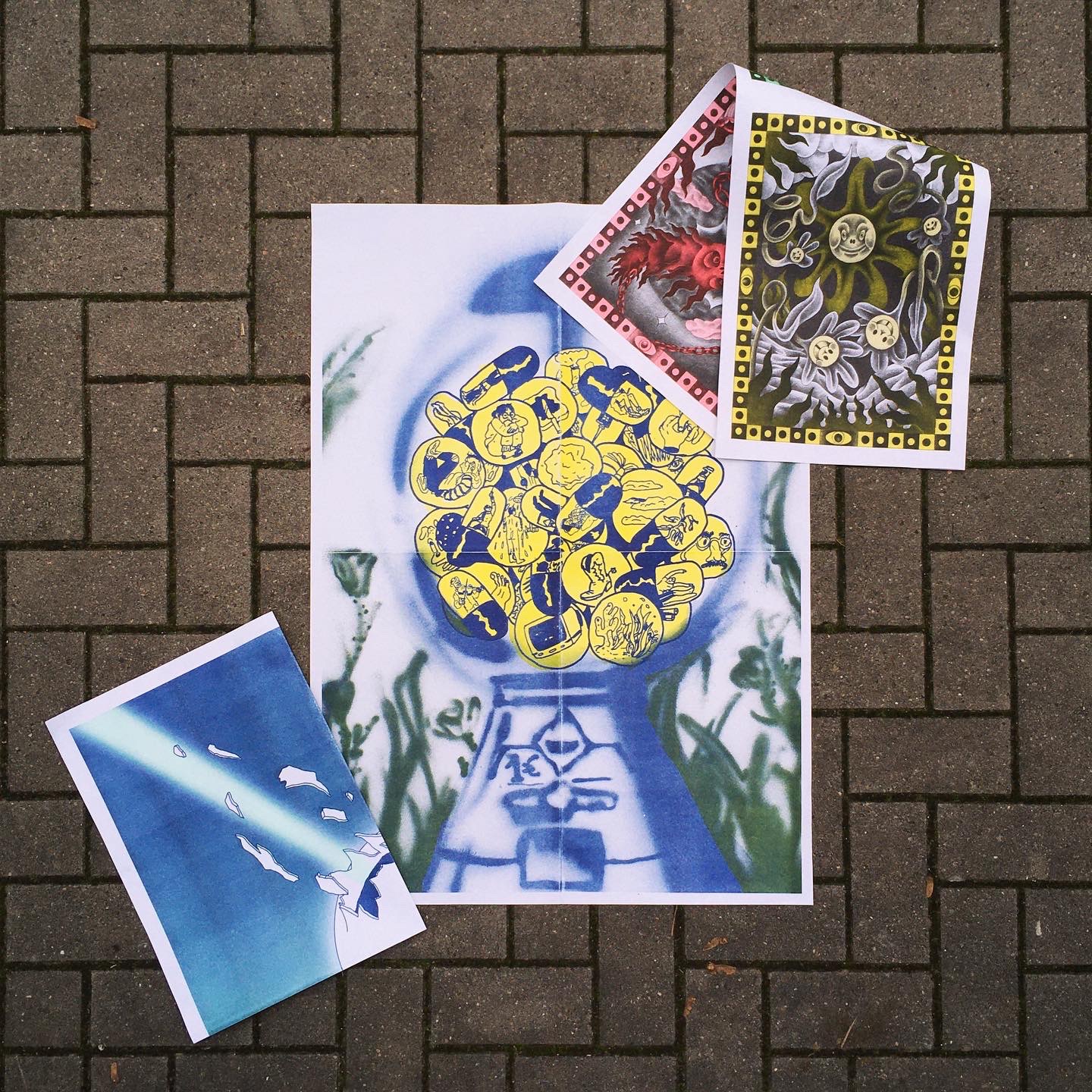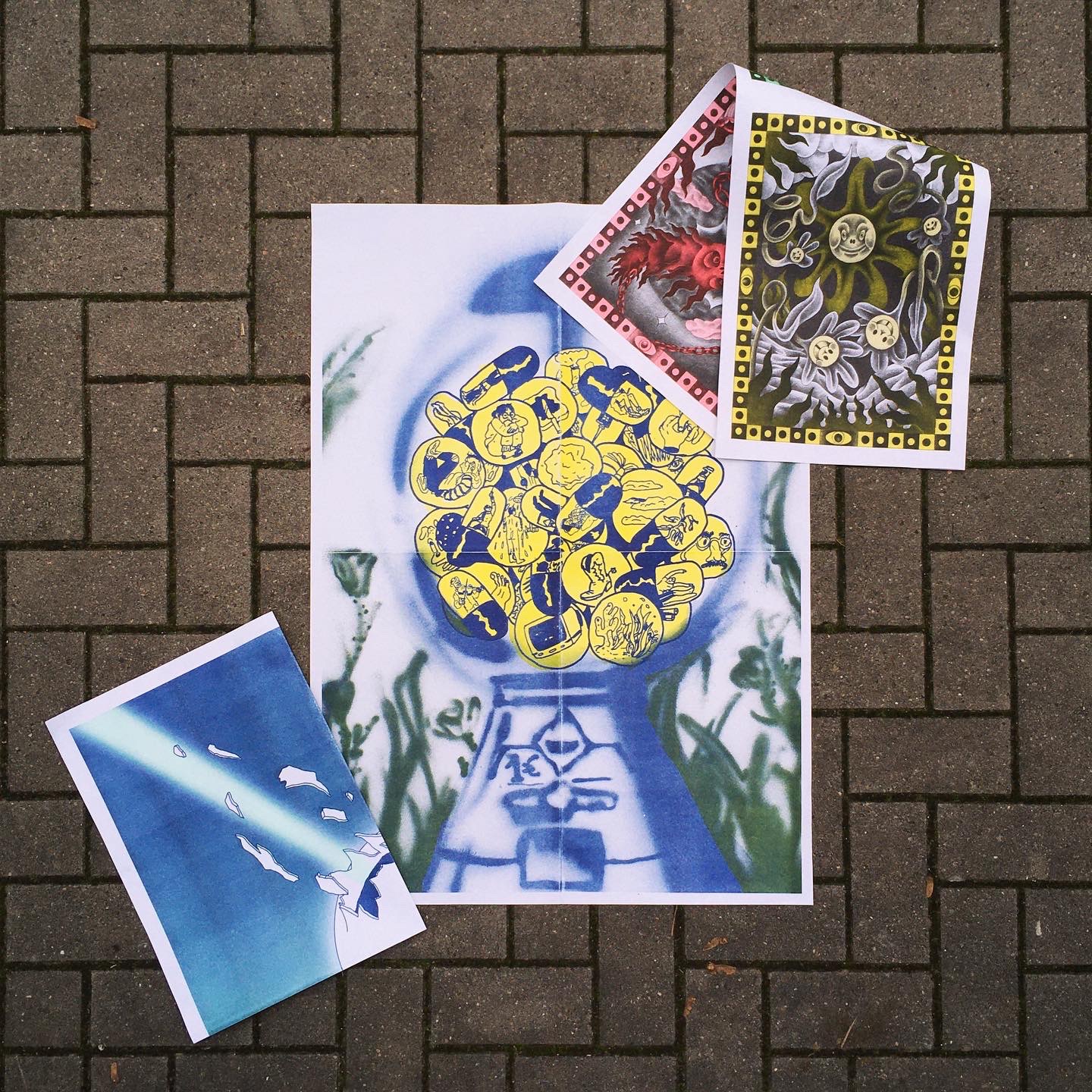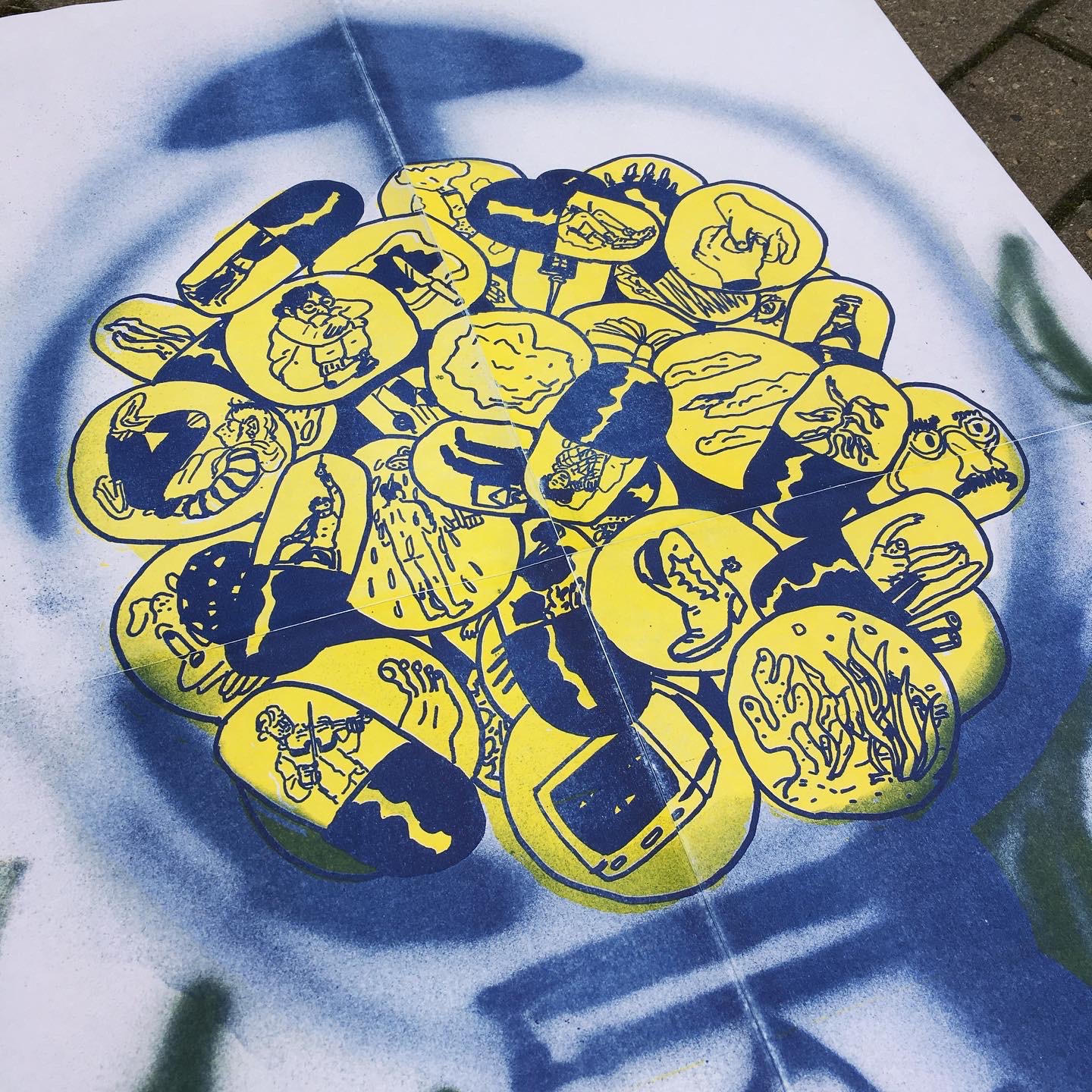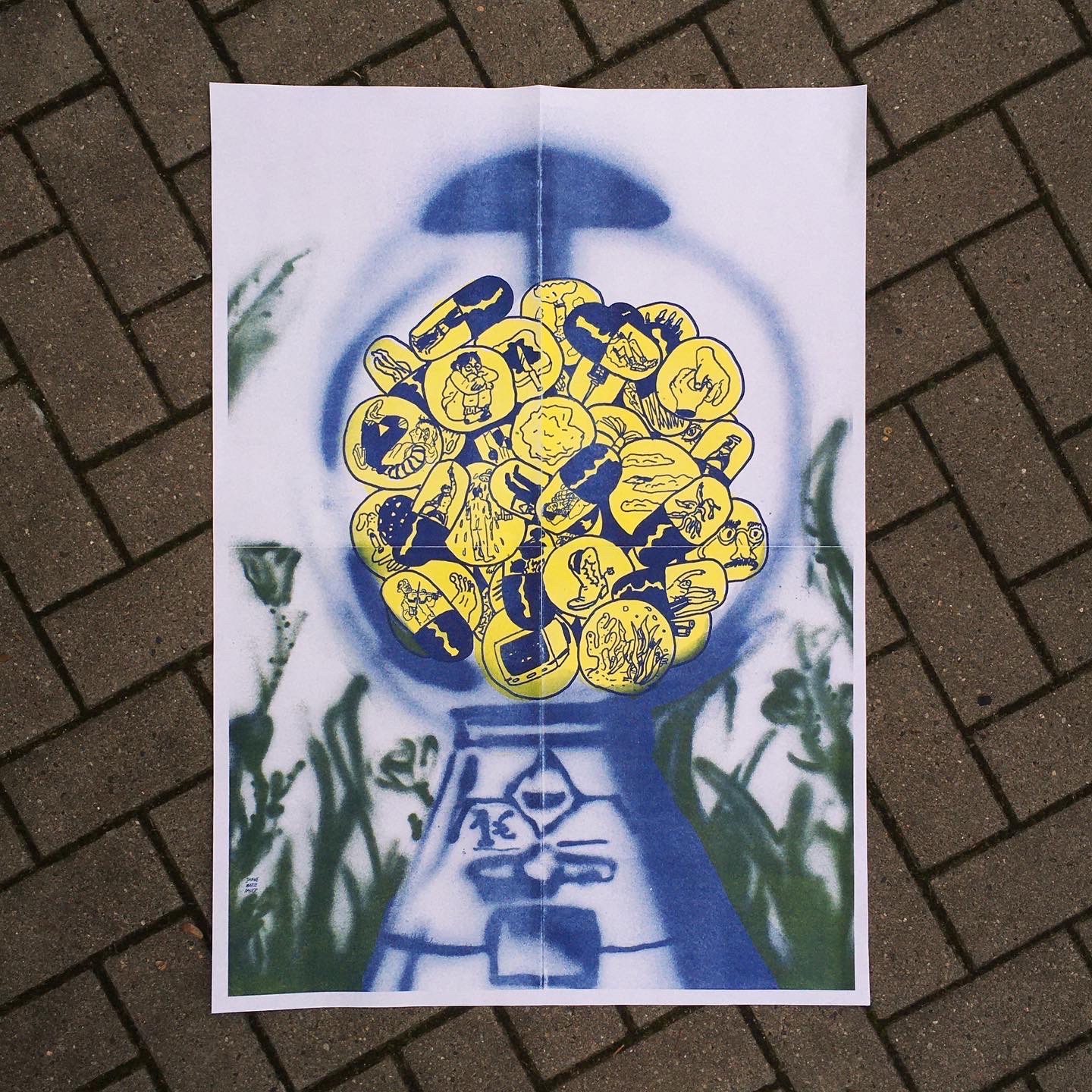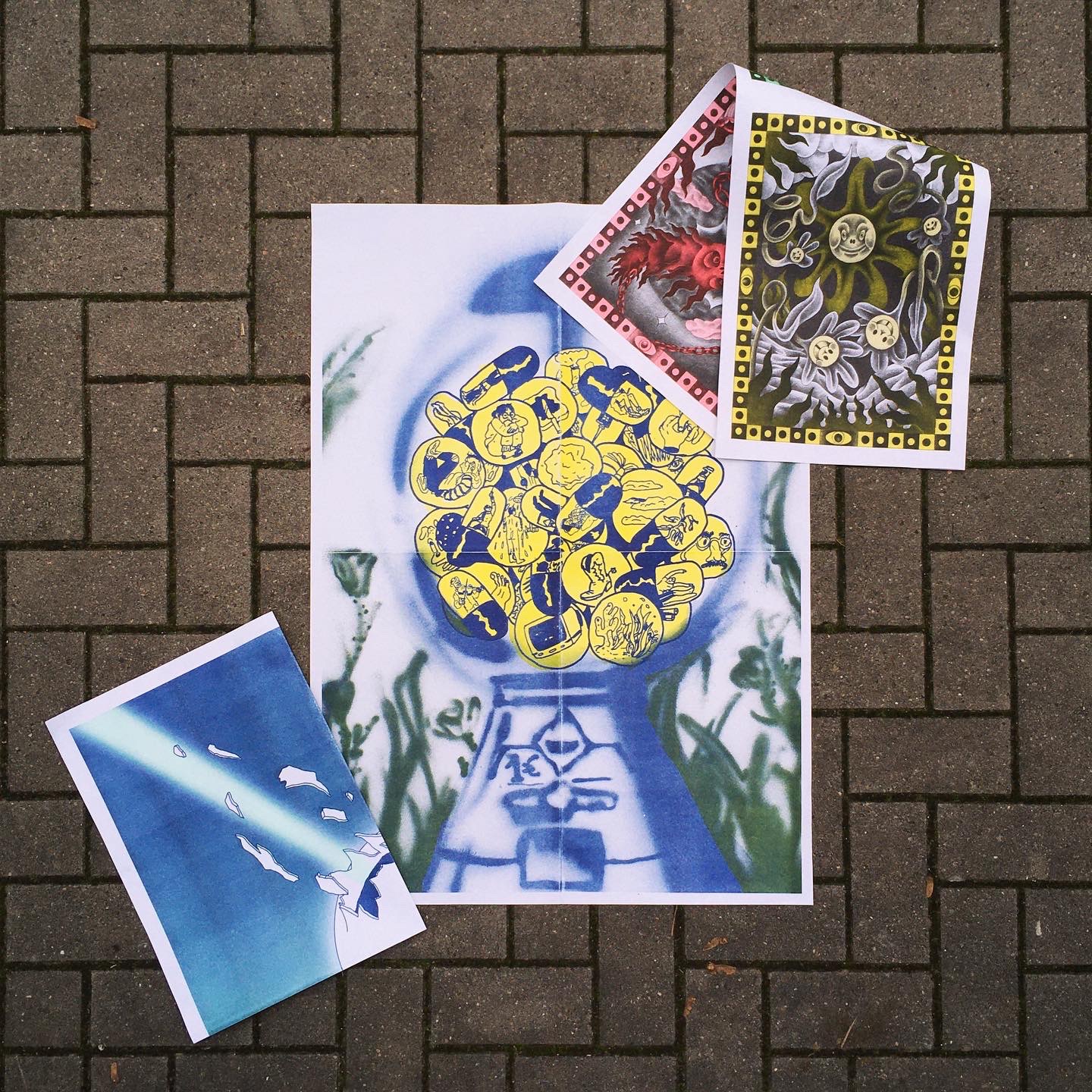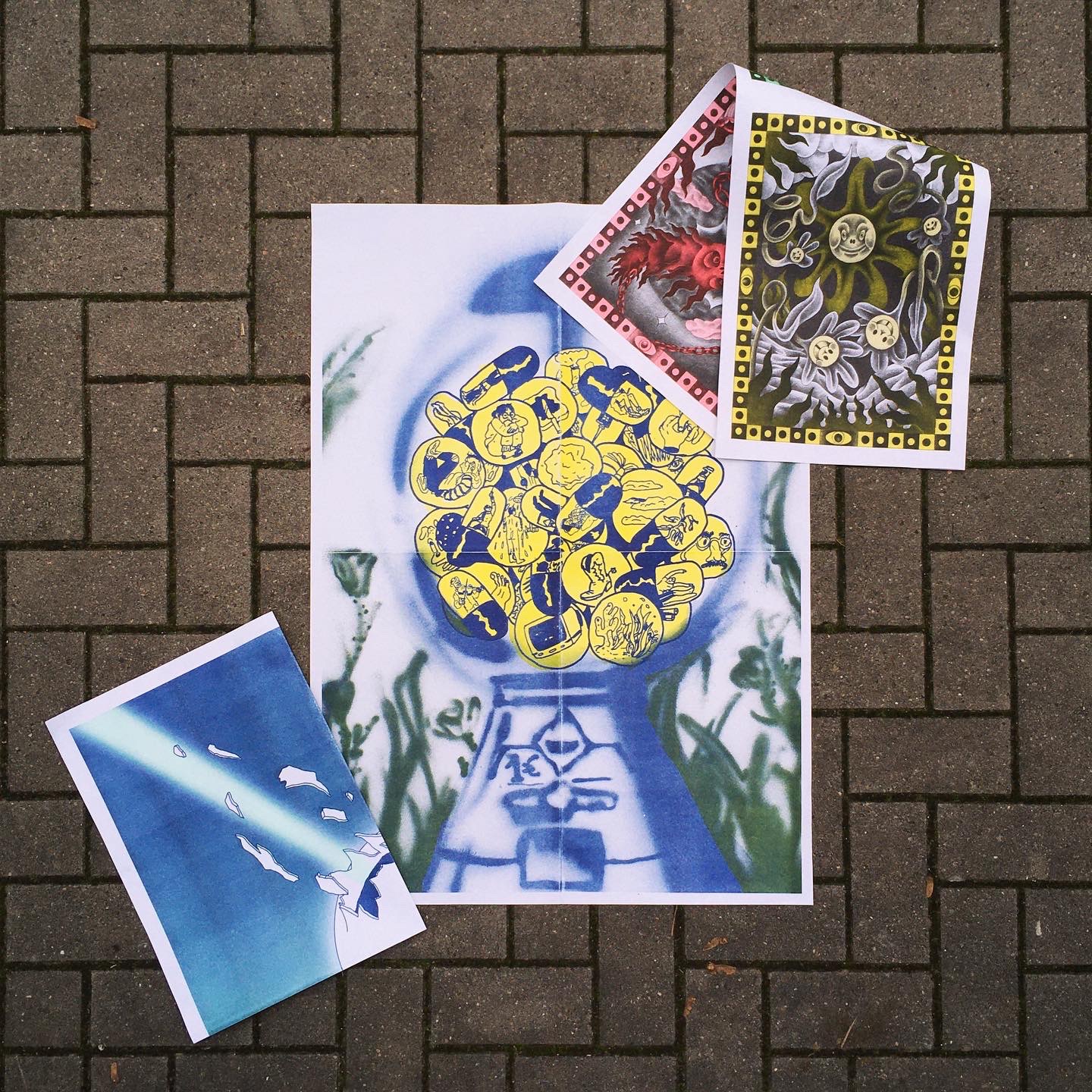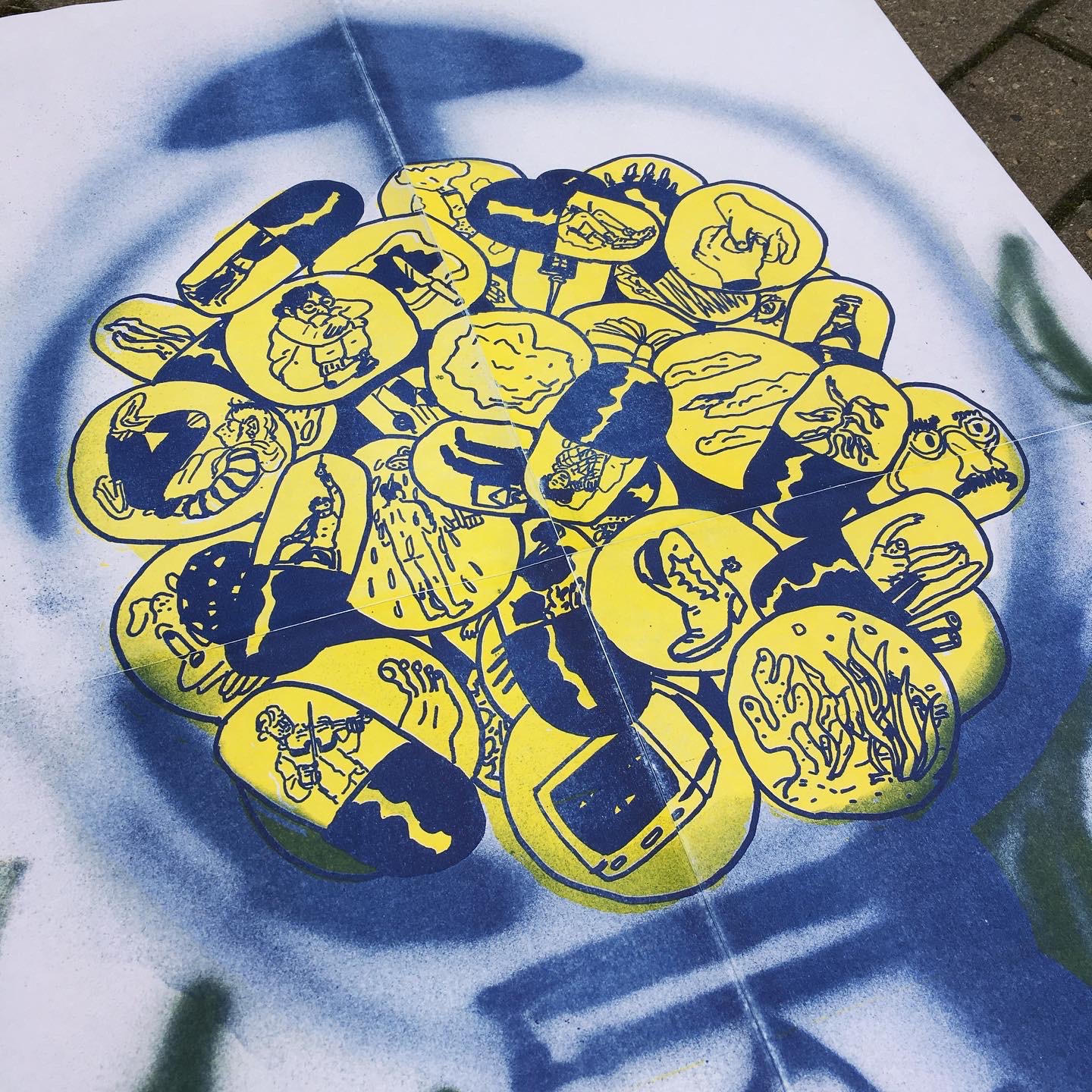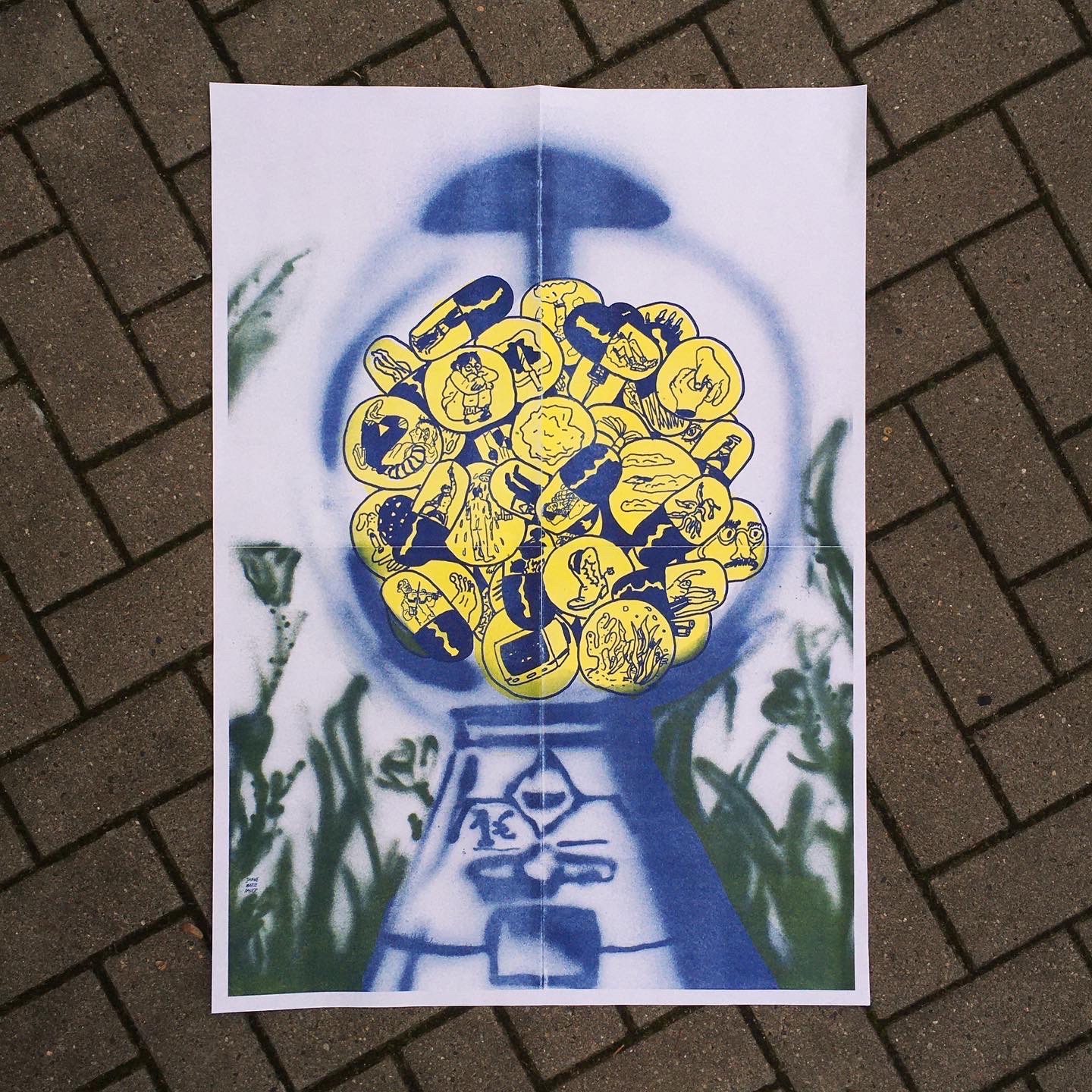 A one-time price of
€25.00
will be added to your order.
Description
Specifications
GUMMIKOSMOS
by Janne Marie Dauer
Having printed Janne Dauer's stuff before, (e.g. for @comicfestivalhamburg where we met the Kassel trained Vienna based artist), we know she'd probably would have preferred to do a faux-CMYK prints with us, so a round of applause for settling on two colors as well as proving the point that it does not necessarily need more than that. At least, if you know how to airbrush, that is. Janne's current preferred technique feels like the perfect yet rarely encountered base for Riso printing with its endless gradients and details, as well as roughness. Combined with the narratives literally encapsulated within, GUMMIKOSMOS is a story about to be told – if you spare a Euro, you will be hit with a jumpy stream of either fairy tales or tales about staying home.
Printed in Federal Blue and Yellow
594 × 841mm (A1)
Munken Lynx Rough 90gsm
Edition of 40
Riso print in Federal Blue and Yellow
594 × 841mm (A1)
Munken Lynx Rough 90gsm
Edition of 40
Note: this poster is folded twice to A3 size due to printing technique